Russia throws its weight behind India on Kashmir issue, says Narendra Modi's visit next week to open new chapter in ties
Russian envoy Nikolay Kudashev said India's decision on Jammu and Kashmir was in accordance with the country's Constitution and Moscow is totally backing its close ally on the issue

The Russian envoy also said India and Pakistan should resolve all outstanding issues through dialogue and on the basis of Simla agreement and Lahore declaration

Kudashev also said that Prime Minister Narendra Modi's visit to Russia on 4-5 September, will open a 'new chapter' in the already close ties between the two countries
New Delhi: Russia on Wednesday called withdrawing Jammu and Kashmir's special status as sovereign decision and internal matter of India and pitched for resolving outstanding issues between New Delhi and Islamabad through dialogue.
Russian envoy Nikolay Kudashev said India's decision on Jammu and Kashmir was in accordance with the country's Constitution and Moscow is totally backing its close ally on the issue.
"India's decision (on Jammu and Kashmir) is a sovereign decision which is as per its Constitution. Our position on the issue is totally identical to India's position," he said during a press conference.
The Russian envoy said India and Pakistan should resolve all outstanding issues through dialogue and on the basis of Simla agreement and Lahore declaration.
Deputy Chief of Russian Embassy Roman Babushkin said Russia had taken a position during the closed-door consultations in UN Security Council on Kashmir on August 16 that it was India's internal matter.
"We were of the view that India and Pakistan should resolve their issues bilaterally," he said.
Babushkin said Russia has no role to play in disputes between India and Pakistan unless both the countries seek mediation in resolving their issues.
Earlier this month, India scrapped the special status of Jammu and Kashmir under Article 370 of the Constitution and divided the state into two union territories.
Kudashev also said that Prime Minister Narendra Modi's visit to Russia on 4-5 September, will open a "new chapter" in the already close ties between the two countries as both sides will aim to expand cooperation in a plethora of areas, including defence, trade, civil nuclear energy and hydrocarbon.
In Russia, Modi will attend the Eastern Economic Forum in Vladivostok and hold the annual bilateral summit with Russian president Vladimir Putin.
At a press conference, Kudashev said the summit between Modi and Putin will lay a solid ground for exploration and promotion of a new dimension of the mutually beneficial cooperation between the two countries.
Another Russian official said both sides are working towards finalisation of an agreement for setting up six more civil nuclear reactors in India, apart from the Kudankulam project.
Under the Kudankulam project, Russia is building six nuclear reactors in India.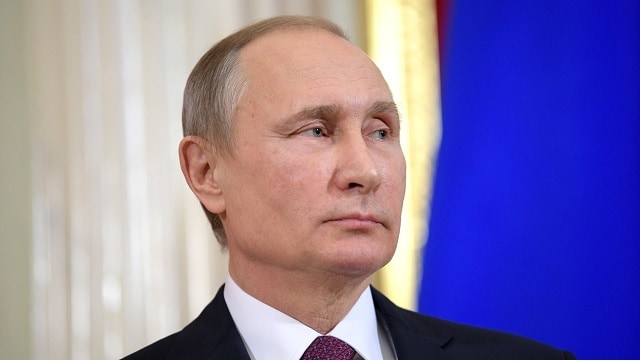 World
Experts have attributed the slow pace of vaccination to widespread vaccine skepticism and disinformation about COVID-19 vaccines
Photos
The killings have spread panic among non-local labourers, at the time when most of them would work in apple orchards and as construction workers in the Valley
India
An estimated 5 lakh Kashmiri Pandits migrated from Valley after the rise of armed militancy and are living in different parts of India with a majority of them settled in the Hindu majority Jammu region