Russia says Syria should look at gas attacks, dimming sanctions hopes | Reuters
By Michelle Nichols | UNITED NATIONS UNITED NATIONS Syria should investigate accusations that government forces carried out chlorine gas attacks and Islamic State militants used mustard gas, Russia said on Thursday, dimming Western hopes that U.N. sanctions could be imposed on those responsible.The 15-member council met behind closed doors to discuss the findings of an inquiry by the United Nations and the Organization for the Prohibition of Chemical Weapons (OPCW), which blamed the Syrian government for three toxic gas attacks.France, Britain and the United States hope to persuade Russia to agree to a 12-month extension to the mandate of the inquiry, which expires on Oct
By Michelle Nichols
| UNITED NATIONS
UNITED NATIONS Syria should investigate accusations that government forces carried out chlorine gas attacks and Islamic State militants used mustard gas, Russia said on Thursday, dimming Western hopes that U.N. sanctions could be imposed on those responsible.The 15-member council met behind closed doors to discuss the findings of an inquiry by the United Nations and the Organization for the Prohibition of Chemical Weapons (OPCW), which blamed the Syrian government for three toxic gas attacks.France, Britain and the United States hope to persuade Russia to agree to a 12-month extension to the mandate of the inquiry, which expires on Oct. 31, before starting negotiations on a draft resolution to punish those blamed for such attacks."The conclusions of the JIM (Joint Investigative Mechanism) are not definitive, have no legally binding force and cannot serve as accusatory conclusions for taking legal decision," Russian U.N. Ambassador Vitaly Churkin told the council, according to a copy of his remarks."Damascus should carry out a comprehensive national investigation on chemical incidents confirmed by the JIM," he said, adding that while Russia is still studying the latest report, most cases in the international inquiry's report were "full of contradictions and therefore, unconvincing."
The United States has circulated a draft resolution to the council to renew the mandate for the inquiry and the council could vote on the measure as early as Monday, diplomats said."We want to have a much stronger mechanism, which would also be looking at the terrorist chemical threat," Churkin told reporters, adding that Russia wanted the mandate expanded to include attacks beyond Syria.
U.S. forces confirmed the presence of a sulphur mustard agent on Islamic State munition fragments in Iraq earlier this month.Syria's government on Wednesday denied that its forces had used chemical weapons during the country's nearly six-year civil war.In its fourth report to the Security Council last Friday, the international inquiry found that Syrian government forces had used helicopters to drop barrel bombs of chlorine gas. It found those flights came from two bases where the 253 and 255 squadrons, belonging to the 63rd helicopter brigade, were based.
"Those responsible for using chemical weapons must be sanctioned," French U.N. Ambassador Francois Delattre told reporters ahead of the meeting. "If the Security Council is not able to unite on the proliferation and the use of weapons of mass destruction in the 21st Century, frankly, what is the use of the Security Council?"Virginia Gamba, head of the international inquiry, told reporters that the yearlong investigation had served as a deterrent and that there had been a drop in the number of accusations of toxic gas attacks. However, she said in the past month 14 allegations of such attacks had been made. (Reporting by Michelle Nichols; Editing by Jonathan Oatis)
This story has not been edited by Firstpost staff and is generated by auto-feed.
World
The move comes after Australia's decision to break a 2016 deal for French submarines in favour of American nuclear-powered vessels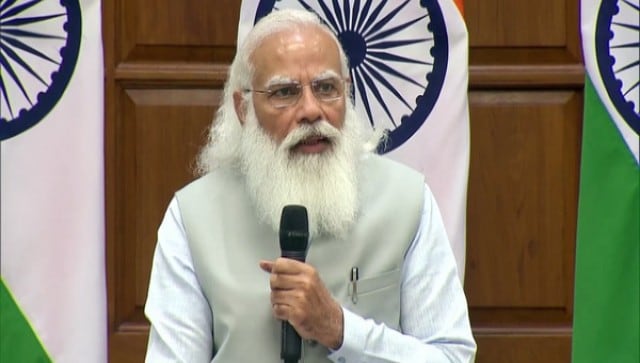 World
New strategic alignments and alliances are taking shape, even as old relationships suddenly seem to have regained their relevance
World
The speech Biden delivered sounded much like what he would have said before the Taliban took Kabul, Afghanistan, without resistance, and before the pivot to Asia became a hindrance to relations with Europe