Russia on wrong side of history, says John Kerry
US Secretary of State John Kerry, having failed in convincing Russia against its military action in Ukraine, said that Moscow was on the wrong side of history.
Washington: US Secretary of State John Kerry, having failed in convincing Russia against its military action in Ukraine, said that Moscow was on the wrong side of history.
"The (Russian) President (Vladimir Putin) may have his version of history, but I believe that he and Russia, for what they have done, are on the wrong side of history," Kerry said during a function at the State Department on Tuesday.
"I must say I was really struck and somewhat surprised and even disappointed by the interpretations in the facts as they were articulated by the President," Kerry said soon after Putin's speech in Moscow.
"I'm not going to go into the details except to say that that would be as egregious as any step that I can think of that can be taken by a country in today's world, particularly by a country like Russia, where so much is at stake. Now I hope that's not going to be the case," Kerry said.
Responding to a question, Kerry said Putin in his speech did say that he did not envision a struggle between East and West over the issue, that there was a huge historic connection between Russians and Ukrainians, that he wanted to see if they could resolve the future in a peaceful way.
"I don't want to start laying out a whole series of specifics about the option until we measure where we are obviously and put that to the test," he added.
"But today is egregious enough, when you raise this nationalistic fervor which could, in fact, infect in ways that could be very, very dangerous. All you have to do is go back and read in history of the lead up to World War II and the passions that were released with that kind of nationalistic fervor," he said.
Kerry said what is clear to him is that international law means something, and it means something because the international community came together over a period of time to give it that meaning.
"There is well-established law about countries seceding from a part of their own existing country, which is supposed to happen according to their constitution and their legal process, and if that's not available to them, then through certain rights exercised in the international community, but not at the butt of a gun with a bunch of troops coming into a country to augment troops already there and then have the president of that country suggest there were no Russian forces in Crimea," he argued.
"So we need to deal with reality as we go forward here, and it's very dangerous to see this rise of a kind of nationalism that is exercised unilaterally to the exclusion of the international legal process in ways that can really be dangerous," Kerry said.
Acknowledging that this has challenged the international structure, he said that US President Barack Obama has been clear that there will be a cost attached to this, because when people move unilaterally in this way to test the world's structure, it is important for every country in the world's behavior that they understand that the law does mean something and that there are costs attached to a breach of that duty and responsibility to live up to the international legal standard.
"I've heard much about how Kosovo is a model for this. It's not a model, not a model at all. The United Nations passed a resolution. It was sanctioned clearly under international law with a right to protect. There was nobody in Crimea who needed protection the day those troops were augmented except, perhaps, the Ukrainian forces who were threatened at gunpoint, having to give up their weapons," he said.
"So we need facts to guide us in international affairs, and we need to heed our responsibilities as nations to live by these international laws and standards so that we can expect that others will, too. And I hope that in the days ahead, we have an ability to be able to live by that higher and better standard," Kerry said.
"But the President has made it clear that if there is this move to the full annexation, which appears to be clearly the direction that they have decided to move, it will be unfortunate, and it will not be because we want to create some kind of confrontation, but because there is no choice but to enforce the standards that the international community has worked on for so long," Kerry said.
PTI
Find latest and upcoming tech gadgets online on Tech2 Gadgets. Get technology news, gadgets reviews & ratings. Popular gadgets including laptop, tablet and mobile specifications, features, prices, comparison.
First Cricket News
After coming close to leading India to the ultimate glory in 2017, senior cricketer Mithali Raj is hopeful of tasting success in the 2021 ICC Women's World Cup and ending her career on a high.
Health
The theme for World Hepatitis Day 2020 is 'Hepatitis-free future' with the main focus is on preventing hepatitis B among mothers and newborns.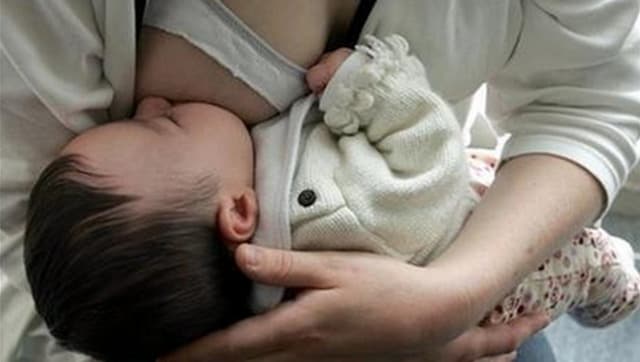 Health
One of the most common myths about breastfeeding stems from the idea that it is a painful practice and can hurt the mother's breasts and nipples.