Russia in Crimea: Early end to Ukraine crisis will be in India's interest
The role and importance of Russia in India's development, particularly in defence and security arenas, have increased substantially.
Ukraine is not India's backyard. The two countries' capitals, Kiev and New Delhi, are 4,575 kilometers apart and a commercial flight takes a little over six hours to cover the distance.
India-Ukraine bilateral trade is nothing great. It is a modest 3.1 billion dollars, which is peanuts if you compare it to India's trade with the United States (around $ 100 billion) or with China (around $ 65 billion) or with a much smaller United Arab Emirates ($ 75 billion).
Yet it is in India's interest that the current crisis in Ukraine blows over soon. Here are a few reasons why.
First, there are business and economic factors that come into play with immediate effect in case the military stand-off situation worsens. International oil and gas prices would go up in the event of aggravation in the situation in Ukraine. The rupee will come under stress and would inevitably become weaker. The FDI inflow into India may be affected adversely.
Then, there are strategic reasons. If the military situation in Ukraine were to get out of hand (though the chances receded a bit on Tuesday) and the relations between the US and Russia continue to deteriorate further, India will inevitably be under increasing pressure to take a clear position which it has cautiously refrained from thus far.
India has thus far maintained total silence over the Ukraine crisis and not a single statement was made by India on the latest global flashpoint till Tuesday.
In contrast, China has taken a clear position and supported Russia. India had maintained a stoic silence even in 2008 when Russia had invaded Georgia. That time India's silence was helpful to the Russians, and this time a similar policy from India would definitely go down well with Moscow, especially after China's unambiguous support to Russia over the Ukraine issue.
Russia has been a key friend of India and has helped India repeatedly at crucial times when India was ostracized by the international community in the wake of Pokhran II nuclear tests by India in 1998. India cannot forget that it could not have won the 1971 war against Pakistan and liberation of Bangladesh would have been impossible without Russia's pro-active help. One of the key clauses of the 1971 Indo-Soviet Treaty of Friendship was that an attack on India will be construed as an attack on the Soviet Union and vice versa.
This was Indira Gandhi's political master stroke which was made possible only with active help from Russia. One can imagine the havoc a united Pakistan would have wreaked on India if East Pakistan (today's Bangladesh) were still to be part of Pakistan.
The 1971 Indo-Soviet treaty expired in 1991 and was subsequently replaced by another one, unarguably a much more diluted version. But the role and importance of Russia in India's development, particularly in defence and security arenas, have increased substantially since then.
India cannot leave Russia in the lurch at this moment of crisis for the Russians.It is pay-back time for the Indians.
But there is the other side of the coin too. India's silence over the Ukraine issue does not necessarily mean that India is supportive of the western nations' gang-up against Russia. Perhaps the Indian diplomatic establishment's assessment is that it is not the ripe time to wade into the Ukraine crisis and take a call, this way or that way.
India is playing the wait-and-watch game. However, if the West makes things tougher for the Russians and imposes sanctions on Russia, India will not keep quiet and will solidly support Russia then. But India will cross that bridge then.
Lastly, there is a diplomatic facet of the whole episode which pertains to India-Ukraine bilateral relations.
Ukraine may not be on the front burner of the Indian diplomatic establishment – and no one can fault New Delhi for that – but bilateral relations between New Delhi and Kiev have their own due importance.
Consider the vast array of MOUs and agreements India and Ukraine have signed over the years: Protocol on Establishment of Diplomatic Relations, Agreement on Culture, Arts, Education, Tourism, Sports, Mass Media Cooperation, Agreement on Trade and Economic Cooperation, Framework Agreement on Cooperation in the Peaceful Uses of Outer Space, Merchant Shipping Agreement, Assistance on Mutual Legal Assistance in Criminal Matters, Agreement on Cooperation in the field of Tourism, Memorandum of Understanding in the field of Standardization, Metrology, Conformity Assessment and Quality, Avoidance of Double Taxation, Promotion and Protection of Investments, Air Service Agreement, Extradition Treaty, Cooperation in Science and Technology, Foreign Office Consultation, Visa Free Travel by the holders of Diplomatic Passports, Treaty on Mutual Legal Assistance in Civil and Commercial matters, Defence Cooperation and Exchange of Technical Information and Cooperation in Nuclear Defence and Radiation Protection.
Obviously, you don't sign such kind of agreements in such diverse fields with a country if you don't find it important enough. Ukraine is important for India; all the more so because of Ukraine's prime importance for Russia which, in turn, is of prime importance to India.
(The writer is a FirstPost columnist and a strategic analyst who tweets @Kishkindha.)
Find latest and upcoming tech gadgets online on Tech2 Gadgets. Get technology news, gadgets reviews & ratings. Popular gadgets including laptop, tablet and mobile specifications, features, prices, comparison.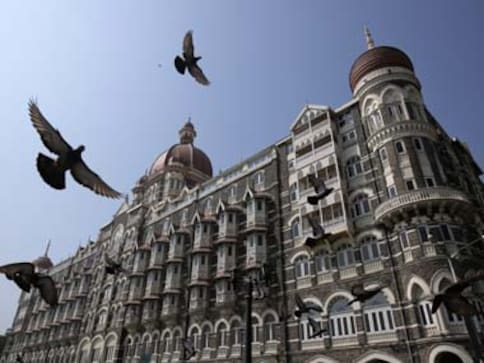 India
As Mumbai grappled with the four-day siege in 2008, many heroes emerged. While some lived to tell the tale, others sacrificed their lives to ensure hundreds were rescued from the horrific shooting and bombings that followed
Lifestyle
One of the biggest concerns when it comes to data on violence against women with disabilities is that we don't have disaggregated data to assist in showing the heightened violence faced by them.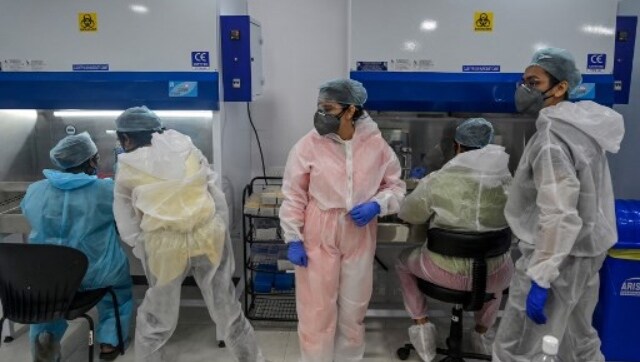 India
While experts say that rapid antigen tests can help countries with out-of-control outbreaks, India's practice of conflating the data from rapid tests and RT-PCR tests risks painting an incomplete picture of its infection rates