Russia-Germany gas pipeline raises intelligence concerns - U.S. official
By Andrea Shalal BERLIN (Reuters) - The planned Nord Stream 2 gas pipeline from Russia to Germany raises U.S. intelligence and military concerns since it would allow Moscow to place new listening and monitoring technology in the Baltic Sea, a senior U.S. official said on Thursday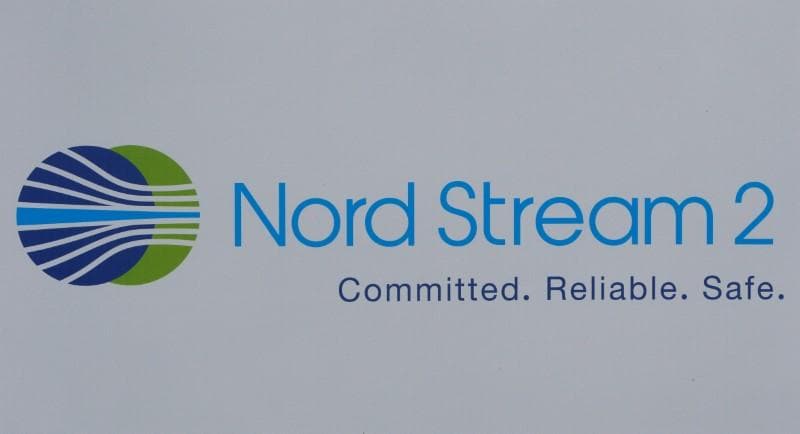 By Andrea Shalal
BERLIN (Reuters) - The planned Nord Stream 2 gas pipeline from Russia to Germany raises U.S. intelligence and military concerns since it would allow Moscow to place new listening and monitoring technology in the Baltic Sea, a senior U.S. official said on Thursday.
Sandra Oudkirk, Deputy Assistant Secretary of State for Energy Diplomacy, said in Berlin she would meet German officials to voice Washington's concerns about the subsea project.
A consortium of western companies and Russia's Gazprom said this week it was starting preparatory work off Germany's Baltic coast.
Oudkirk told reporters the U.S. Congress had given the president new authority to impose sanctions against a variety of Russian pipeline projects.
Any companies involved were in "an elevated position of sanctions risk", she said. However, she added that Washington was focused on using diplomatic means to halt Nord Stream 2, one of several Russian projects to export gas to western Europe via routes avoiding Ukraine, with which Moscow is involved in a series of disputes.
The U.S. push came a day before Chancellor Angela Merkel travels to Sochi to meet Russian President Vladimir Putin for talks that will touch on Nord Stream 2, as well as the U.S. decision to withdraw from the Iran nuclear deal.
The German government's point man for Russia, Dirk Wiese, said it would continue to look for "islands of cooperation" with Russa, including a continued commitment to the Iranian nuclear accord, despite differences over Ukraine and EU sanctions.
He said Germany viewed Nord Stream 2 as primarily a commercial project, but saw the need to consider the interests of Ukraine as a gas transit country, and of countries in Central and Eastern Europe.
Oudkirk said Washington's objections included past Russian moves to turn off gas supplies to Ukraine and other countries, adding that it would perpetuate "vulnerabilities" in Russian-European ties for another 30 to 40 years.
The United States also opposes the TurkStream land pipeline that would run through Turkey for the same reasons, she said.
MILITARY THREAT
She said the Baltic was a congested, sensitive military area. "When we look at the ability of governments and companies to use infrastructure deployments as a means to convey devices and technologies that can listen and follow and monitor, that is a concern with regard to this particular undersea pipeline project in the Baltic Sea," she added.
"The new project would permit new technologies to be placed along the pipeline route and that is a threat."
Oudkirk rejected suggestions that Washington is opposing the pipeline to help U.S. liquefied natural gas exports.
The Nord Stream 2 project has said it will tap banks for financing in the fourth quarter of 2018 or early next year.
Denmark must still rule on whether the pipeline can be built near its coast, and other routine permissioning processes are still under way in Sweden and Russia.
Oudkirk said Washington supported the planned Danish-Polish Baltic Pipe because it would diversify sources and routes. The pipeline, to be built by 2022, is aimed at reducing reliance on Russian gas.
Gazprom's Western partners are energy companies Uniper, Wintershall, Engie, Austria's OMV and Anglo-Dutch group Shell.
(Reporting by Andrea Shalal; Additional reporting by Andreas Rinke; Writing by Andrea Shalal and Michael Nienaber; Editing by Madeline Chambers and David Stamp)
This story has not been edited by Firstpost staff and is generated by auto-feed.
Find latest and upcoming tech gadgets online on Tech2 Gadgets. Get technology news, gadgets reviews & ratings. Popular gadgets including laptop, tablet and mobile specifications, features, prices, comparison.
Business
By James Davey LONDON (Reuters) - Distribution of several British newspapers was disrupted on Saturday after climate change activists blockaded printworks used by Rupert Murdoch's News UK, publisher of The Times and The Sun, drawing condemnation from Prime Minister Boris Johnson.
Business
PARIS (Reuters) - France denied the European Union's Brexit negotiator Michel Barnier was about to be sidelined by EU leaders in a bid to break the deadlock in trade talks, as reported by British newspaper the Daily Telegraph. Twisting a famous British war slogan, European affairs minister Clement Beaune tweeted on Saturday: "Keep calm and support Michel Barnier".
World
MEXICO CITY (Reuters) - Mexico's National Electoral Institute (INE) has denied former President Felipe Calderon's bid to register his Free Mexico movement as a new political party, saying some of its funding was questionable.