Russia confirms US' withdrawal from INF treaty, says Moscow will retaliate if Washington threatens its security
Sergei Ryabkov said that the US publicly announced its plans to withdraw from the treaty (INF) in October, and that this decision was not an attempt to initiate dialogue with Russia.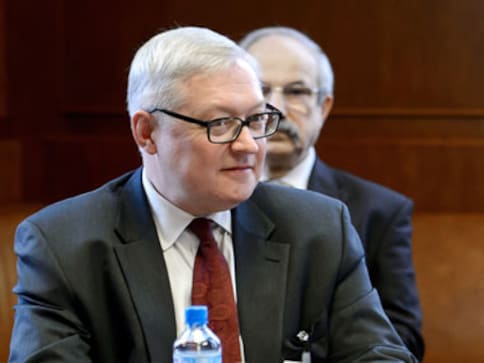 Moscow: The United States of America will pull out of the Intermediate-Range Nuclear Forces (INF) Treaty, confirmed Russia's deputy foreign minister Sergei Ryabkov.
According to Russian television network RT, Ryabkov said, "Washington publicly announced its plans to withdraw from the treaty (INF) already in October. Through high-level bilateral channels, it was confirmed to us that this decision was final and wasn't an attempt to initiate dialogue."
"We'll be forced to come up with effective compensating measures. I'd like to warn against pushing the situation towards the eruption of a new missile crisis. I am convinced that no sane country could be interested in something like this," he added.
He further underlined that Moscow would take retaliatory measures if the US were to station missiles in Europe that threatened their security. "Russia isn't threatening anybody, but have the necessary strength and means to counter any aggressor," RT quoted Ryabkov as saying.
US President Donald Trump, in October this year, had announced the US' decision to withdraw from the nuclear treaty. Signed by then Soviet Union Secretary General Mikhail Gorbachev and US President Ronald Reagan in 1987, the agreement is deterrent in nature and was largely designed to prevent prospects of a full-scale nuclear war in Europe.
World
Alabama is one of a handful of states holding contests Tuesday at the midpoint of a primary season that has been shaped by Trump's effort to influence the GOP
World
Trump's closest advisers viewed his last-ditch efforts to halt congressional certification of his loss as 'nuts,' 'crazy' and even likely to incite riots if former Vice President Mike Pence followed through, witnesses revealed in stark testimony
World
Witnesses who haven't testified yet aren't taken off the table, says Rep. Adam Schiff