Russia, China want U.N. focus on militants using poison gas in Syria | Reuters
UNITED NATIONS Russia and China want the U.N.
UNITED NATIONS Russia and China want the U.N. Security Council to demand states report when militants are developing chemical weapons in Syria, but some diplomats dismissed the move on Wednesday as a bid to distract from accusations the Syrian government uses such arms.
Russia and China circulated a draft resolution to the 15-member body which Russian U.N. Ambassador Vitaly Churkin said could serve as a deterrent to "terrorist" groups such as Islamic State from using chemical weapons.
"We do not do any work on the possibility of terrorists actually preparing to build a chemical weapon," Churkin told reporters. "The draft resolution ... is a fairly simple one, it is filling this gap which we have detected."
"Recently we have had numerous reports of terrorist groups in Syria and neighbouring Iraq using chemical weapons," he said.
Islamic State militants are believed to be responsible for sulphur mustard gas attacks in Syria and Iraq last year, the United States has said. Russia has also said it sees a high probability that Islamic State is using chemical weapons.
A confidential report by the Organization for the Prohibition of Chemical Weapons (OPCW) concluded that at least two people were exposed to sulphur mustard in Marea, north of Aleppo, in August.
The draft resolution, seen by Reuters, would demand that states, particularly those neighbouring Syria, "shall immediately report any actions by non-State actors to develop, acquire, manufacture, possess, transport, transfer, or use chemical weapons and their means of delivery to the Security Council."
Some council diplomats, speaking on condition of anonymity, said that the draft resolution was a ploy by Russia to divert attention from allegations that the Syrian government continued to use chemical weapons. Churkin denied it was a distraction.
Syria agreed to destroy its chemical weapons in 2013 under a deal broker by Moscow and Washington but the OPCW has since found chlorine has been "systematically and repeatedly" used as a weapon. Government and opposition forces have denied using chlorine.
(Reporting by Michelle Nichols; Editing by James Dalgleish)
This story has not been edited by Firstpost staff and is generated by auto-feed.
India
As per DCP Richa Tomar, the deal was finalised for Rs 30 lakh of which Rs 10 lakh was to be given soon after the exam is over and the rest later on
World
There has been skepticism about the government's enthusiastic adoption of bitcoin since the government announced at a Bitcoin conference in Miami in June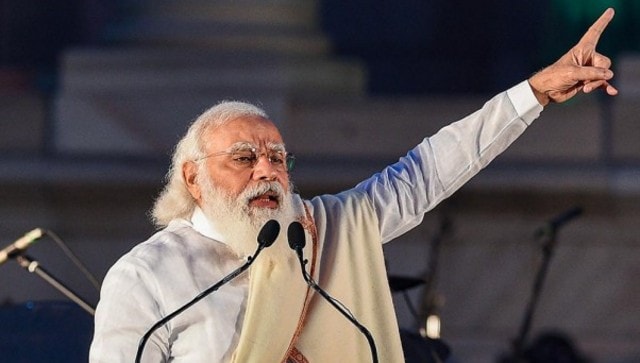 India
The Union Cabinet on Wednesday approved a big-bang relief package for the stressed telecom sector that includes a four-year break for companies from paying statutory dues