Russia, China ask U.N. Security Council to meet Thursday over U.S. missile developments
UNITED NATIONS (Reuters) - Russia and China have asked the United Nations Security Council to meet on Thursday over 'statements by U.S. officials on their plans to develop and deploy medium-range missiles,' according to the request seen by Reuters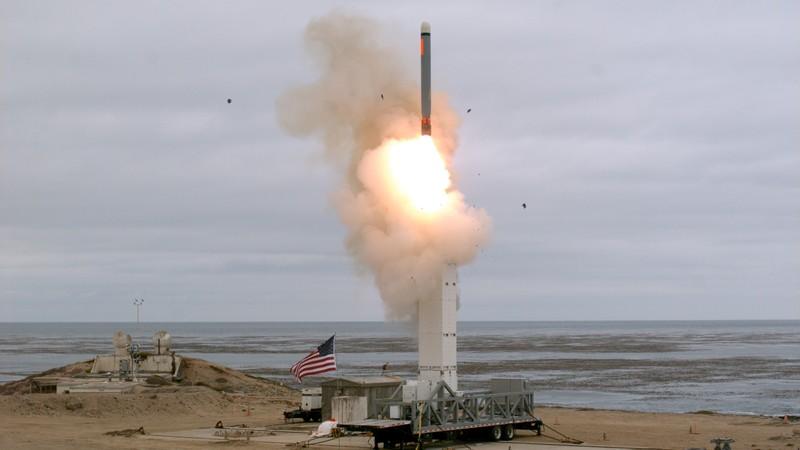 UNITED NATIONS (Reuters) - Russia and China have asked the United Nations Security Council to meet on Thursday over "statements by U.S. officials on their plans to develop and deploy medium-range missiles," according to the request seen by Reuters.
Moscow and Beijing want to convene the 15-member council under the agenda item "threats to international peace and security" and have requested that U.N. disarmament affairs chief Izumi Nakamitsu brief the body.
The Pentagon said on Monday it had tested a conventionally-configured cruise missile that hit its target after more than 500 km (310 miles) of flight, the first such test since the United States pulled out Cold War-era Intermediate-Range Nuclear Forces Treaty (INF).
The test would have been banned under the INF, which prohibited land-based missiles with a range of between 310 and 3,400 miles, reducing the ability of both countries to launch a nuclear strike at short notice.
Washington formally withdrew from the landmark 1987 pact with Russia on Aug. 2 after determining that Moscow was violating the treaty, an accusation the Kremlin has denied.
Russian President Vladimir Putin said on Wednesday that the United States was now in a position to deploy a new land-based cruise missile in Romania and Poland, a scenario he considered a threat that Moscow would need to respond to.
The United States has said it has no imminent plans to deploy new land-based missiles in Europe.
Chinese Foreign Ministry spokesman Geng Shuang said on Tuesday that the test showed the United States was stoking a new arms race and confrontation, which would have a serious negative impact on regional and global security.
(Reporting by Michelle Nichols; Editing by Nick Zieminski)
This story has not been edited by Firstpost staff and is generated by auto-feed.
Find latest and upcoming tech gadgets online on Tech2 Gadgets. Get technology news, gadgets reviews & ratings. Popular gadgets including laptop, tablet and mobile specifications, features, prices, comparison.
Business
By James Davey LONDON (Reuters) - Distribution of several British newspapers was disrupted on Saturday after climate change activists blockaded printworks used by Rupert Murdoch's News UK, publisher of The Times and The Sun, drawing condemnation from Prime Minister Boris Johnson.
Business
PARIS (Reuters) - France denied the European Union's Brexit negotiator Michel Barnier was about to be sidelined by EU leaders in a bid to break the deadlock in trade talks, as reported by British newspaper the Daily Telegraph. Twisting a famous British war slogan, European affairs minister Clement Beaune tweeted on Saturday: "Keep calm and support Michel Barnier".
World
MEXICO CITY (Reuters) - Mexico's National Electoral Institute (INE) has denied former President Felipe Calderon's bid to register his Free Mexico movement as a new political party, saying some of its funding was questionable.