Russia arrests missing WSJ reporter Evan Gershkovich in Yekaterinburg for espionage, facing 20 years in jail
Earlier, local media reports suggested that the WSJ reporter was in Yekaterinburg to cover Russia-Ukraine war and the Wagner mercenary group
Moscow: Russia has detained WSJ journalist Evan Gershkovich in Yekaterinburg for espionage. The scribe was on assignment and went missing last night.
Russia's State Security Service (FSB) who have detained Gershkovich said he was collecting "secret information" about one of the enterprises of the Russian military-industrial complex on instructions from the US.
Criminal espionage charges have been opened against 32-year-old Gershkovich, who is a US citizen.
"The FSB halted the illegal activities of US citizen Gershkovich Eva … a correspondent of the Moscow bureau of the American newspaper The Wall Street Journal, accredited with the Russian foreign ministry, suspected of spying in the interests of the American government," the security services said.
If convicted of espionage, Gershkovich could face up to 20 years in prison.
Earlier, local media reports suggested that the WSJ reporter was in Yekaterinburg to cover Russia-Ukraine war and the Wagner mercenary group.
Most of independent journalists reporting in Russia fled the country last year after the passage of draconian censorship laws, but many foreign journalists have continued to work inside Moscow.
Gershkovich has earlier worked as a reporter for Agence France-Presse (AFP) and The Moscow Times.
With inputs from agencies.
Read all the Latest News, Trending News, Cricket News, Bollywood News,
India News and Entertainment News here. Follow us on Facebook, Twitter and Instagram.
also read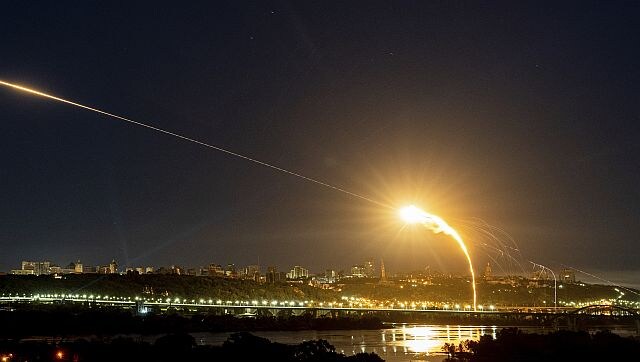 Explainers
The drone war has now become a numbers game. In recent months, invading Russian troops have sent waves of Iranian-made Shahed explosive drones at Kyiv and other major cities, while Ukraine has launched unmanned attacks of its own in Crimea and Russian border region Belgorod
World
Belarusian President Alexander Lukashenko was taken to a hospital in Moscow after meeting his Russian counterpart Vladimir Putin, according to a report citing the Belarusian opposition leader
World
Negotiations over the EU's 11th package of sanctions on Russia have stalled due to opposition from Greece and Hungary, which want their companies removed from a list of 'war sponsors' compiled by Kyiv, according to a report