Rupert Murdoch tweets up: The anti-semitism of Israeli hawks
Murdoch's tweet accusing 'the Jewish owned press' of being biased exposes the greater truth of avenging defenders of Israel who lack any genuine understanding of its history or its people.
Rupert Murdoch is in trouble for tweeting… again. The 140 characters that got him in trouble this time were these: "Why is Jewish owned press so consistently anti-Israel in every crisis?"
The delicious irony of making anti-semitic insinuations against the US press in the cause of defending Israel was a little lost on the geriatric news baron whose tweet was quickly savaged by critics as "beyond outrageous to offensive, truly offensive. He played off the worst kind of historical libel against Jews."
Murdoch was forced to apologise  to the Jewish Anti-Defamation League "I feel very strongly about the righteousness of Israeli's cause, particularly when its citizens are under missile attack. So I do get very upset when I see coverage that I feel is unfair and biased… I should have stuck to the substance of the issue and not bring in irrelevant and incorrect ethnic matters."
Surely, defending Israel is anti-semitic per se.  And those "incorrect ethnic matters" about Jews controlling the press, banks, world etc hardly counts.
Murdoch is not the only Israeli hawk to run into trouble with language. Matan Vilnai, Israel's deputy defence minister, created an uproar in 2008 when he threatened Palestinians with "a bigger holocaust" in much the same situation -- rocket attacks from Gaza. His precise words: "The more qassam fire intensifies and the rockets reach a longer range, they (the Palestinians) will bring upon themselves a bigger shoah because we will use all our might to defend ourselves."
The incediary Hebrew word being "shoah" as in holocaust. This, of course, is no ordinary word but a symbol of Jewish persecution, and is used in Israel strictly to describe the Nazi holocaust. Many Jews around the world view the linguistic drift toward using holocaust as a generic term for genocide or suffering as inappropriate. In the United States, for example, a Jewish Congressman got in trouble for describing the health care crisis as a "holocaust" -- and was then accused of trivialising the actual Holocaust to make a "hyperbolic, over-the-top charge."
That's a minor error compared to Vilnai's crime: using holocaust to describe a Jewish nation's retribution against its foes. An egregious error that opened the door for Israel's critics:
But Saturday, even Palestinian Authority President Mahmoud Abbas, a bitter rival of the Islamic movement Hamas, called the Israeli incursion into Hamas-run Gaza "more than a holocaust." In Egypt, Muslim Brotherhood leader Mohammed Mahdi Akef issued a statement condemning the Gaza operation and adding, "I will quote the Israeli Defense minister as describing it as a holocaust."
This time around, Gilad Sharon (Ariel's son) stuck to other less Jewish analogies when calling for much the same response: "We need to flatten entire neighborhoods in Gaza. Flatten all of Gaza. The Americans didn't stop with Hiroshima – the Japanese weren't surrendering fast enough, so they hit Nagasaki, too."
That's also shoah, albeit by another name.
Israel's fiercest supporters today seem to be those bereft of any genuine understanding or sympathy for Jewish history. Murdoch certainly can't see the problem in using an age-old anti-semitic canard -- which originated in Nazi Germany and now promoted by Islamic extremists -- to defend a Jewish nation. But the Israelis themselves are suffering a peculiar form of historical dissonance, as Vilnai's comment reveals. If the Holocaust is the rasion d'etre for a Jewish state, how can that very same state threaten a holocaust in order to defend its right to exist? And substituting Hiroshima -- also a universal shorthand for great suffering -- for shoah is hardly an improvement.
The rhetoric are not mere slips of the tongue or inadvertent errors of hyperbole. It reveals the greater truth of avenging defenders of Israel who are increasingly blind to its history, of a hyper-nationalism that has lost sight of its historical cause. And for a nation defined by its people's historic suffering, this selective amnesia is tragedy anew.
Subscribe to Moneycontrol Pro at ₹499 for the first year. Use code PRO499. Limited period offer. *T&C apply
Sports
It was the first defeat inflicted on the 31-year-old Adesanya, who was stepping up in weight, in his 21-fight career.
World
Citing unnamed "military experts," Iran's leading ultraconservative daily 'Kayhan' wrote in a front-page report that "the targeted ship in the Gulf of Oman is a military ship belonging to the Israeli Army"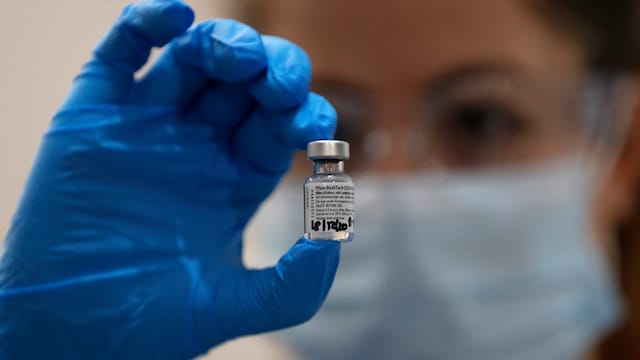 World
The vaccine was found 92 percent effective at preventing severe disease after two shots and 62 percent after one.