Hindu-Muslim bhai bhai? Sufi Sunni body dubs RSS 'patriotic organisation', willing to work with it to contain Wahhabis
All-India Tanzeem Ulama-e-Islam (AITUI), an umbrella organisation of Sufi Sunni which claims to represent 80 percent of total Indian Muslim population, believes that RSS is a nationalist organisation and suggests that it would not mind engaging with them to contain growing penetration of Wahhabi ideology
It could not get bigger and better than this for the Rashtriya Swayamsewak Sangh (RSS), All-India Tanzeem Ulama-e-Islam (AITUI), an umbrella organisation of Sufi Sunni which claims to represent 80 percent of total Indian Muslim population, believes that Sangh is a nationalist organisation and suggests that it would not mind engaging with them to contain growing penetration of Wahhabi ideology, which is driving ideological force behind terrorists outfit Islamic State, Lashkar or Jaish. They are arguing that national unity and integrity comes first.
Talking to Firstpost, Maualana Sahabuddin Razvi, General Secretary of All India Tanzeem Ulema-e-Hind and one of the leading cleric of Barelvi tradition said, "India's unity and integrity is under threat. Wahhabism funded by Saudi Arabi and Qatar is spreading its tentacles in the country. Desh ki salamiyat ko khatra hai. (The nation is at threat) We have to take effective measures to contain that." And to that effect he says they will not have any hesitation in talking to the RSS.
"Ye RSS ke log mulk se mohabbat karte hain, mulk ke liye kam karte hain. Aur Wahhabi mulk ke khilaf gatiwidhi karte hain and hamesa bahar ke Saudi (Arabia) ki taraf dekhte hain. Hum RSS ya XYZ koi bhi jo mulk ke saath mohabbat karta hai uske saath kam kar sakte hain, lekin mulk ke gaddre-ewatan (wahhabi followers) ke saath kam nahi kar sakte (The RSS guys love this nation. They work for nation. And Wahhabis keep on working against nation and look outward, to Saudi Arabia for guidance. We can work with RSS or any XYZ who love this nation but never with the traitors of this nation)", Maulana Razvi said.
He also appreciates Prime Minister Narendra Modi for his supportive gesture to anti-terror, anti-Wahhabi call given by him. The All India Tanzeem Ulama -e- Islam leaders are willing to engage with PM Modi and Home Minister Rajnath Singh.
The AITUI had on 8 February held a huge conclave at New Delhi Talkatora indoor stadium and is planning to hold a mega convention cum public meeting Lucknow in next few months where they expect lakhs to participate. Incidentally that meet will happen when heat of electioneering would have started for 2017 January-February UP assembly elections.
When asked if this would that not be construed as a supportive move for the BJP and anti-Mulayam Singh Yadav, Maualana Razvi snapped "nobody should be talking like that. We are not for or against any political party. We don't care if it is viewed as anti-Mulayam. Our aim is simple, not to allow Wahhabism spread its root in India. We are not asking our followers to support or oppose any particular political party. It is up to them, it is up to their personal wisdom. Our movement precedes foundation of the BJP, since the time of Ala Hazrat, way back in nineteenth century. In changed times, with emergence of terrorism, ISIS in particular that Hindus, government and people at large have started understanding our point of view".
Sufi Sunni or Barelvi's are against Deoband. Their contention is that Darul Uloom, Deoband in Saharanpur largest Islamic Seminary in India or in South Asia is Indian manifestation of Wahhabis. Our argument is all Wahhabis are not terrorists but all terrorists are Wahhabis. "If you look at the list of Talibanis who died, 25 percent are from Deoband Saharanpur and 75 percent are from its branch in Pakistan, Sube Sarhad located on Pakistan-Afganistan border. Despite that those from Deoband have had been held in high esteem by the successive governments, Congress in particular. The media too follows them. Despite the fact that their belief has nothing to do with waqf, they are the once who are packed in all waqf committees and Haj committees", AITUI leader said.
"Sufi Kaun, Wahhabi Kaun, ye apko pehchanana hoga, hum hukumat se doo took baat karna chahte hain. (You will have to recognise who is Sufi and who is Wahhabi. Followers of Wahhabi thought process have to be removed from all official positions. We have now come out in the open to talk about that and are willing to have an open debate with Deoband leaders)," Maulana Razvi said.
India
The revised schedule of the DNB PDCET 2021 examination will be available in due course of time. Candidates will have to regularly check the official websites for updates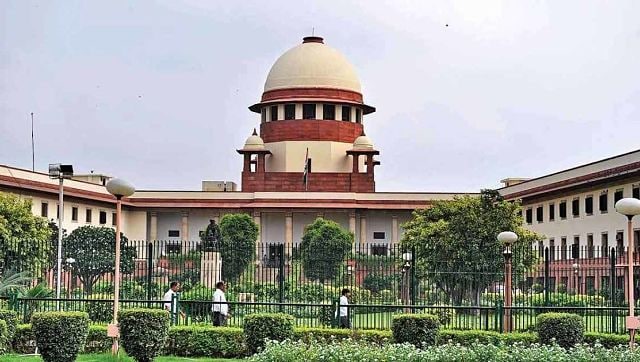 India
The apex court also directed the Centre to collaborate with the states in preparing a buffer stock of oxygen for emergency purposes and to decentralise the location of the emergency stocks
World
Head of the climate change said, "Combating climate change is also about letting people in developing countries live good lives."