Royal snub? Barack Obama may not receive regal welcome in Saudi Arabia
President Barack Obama will make another trip to Riyadh to consult Gulf allies on the Yemen and Syria crises this week, but may not receive a royal welcome.
Washington: President Barack Obama will make another trip to Riyadh to consult Washington's Gulf allies on the crises in Yemen and Syria this week, but may not receive a royal welcome.
The King of Saudi Arabia and his regional allies have long been offended by the US president's tone and actions, and are now impatient to meet his eventual successor.
Even before coming to office, Obama had dubbed Saudi Arabia a "so-called ally" and had made clear that his diplomatic priorities would be in Asia not the Middle East.
He rubbed salt on those wounds by standing by as Saudi ally Hosni Mubarak was ousted in Egypt, then by his reluctance to back a similar revolt against Syria's Bashar al-Assad.
And, most crucially for the Sunni monarchies, he cut a deal with Shiite power Iran to end its economic and diplomatic isolation in return for curbs of its nuclear program.
So the public pomp of his visit on Wednesday to King Salman, will conceal much behind-the-scenes bitterness.
Then, on Thursday, he will face a stern audience at the Gulf Cooperation Council summit of leaders from Saudi Arabia, Bahrain, Kuwait, the UAE, Qatar and Oman.
Last year, he brought the same monarchs together on his own home turf at Camp David outside Washington –  and the Saudi ruler pointedly refused the invitation.
Then, Obama had wanted to ensure the traditional US allies were on board with his plans to fight the Islamic State group, and reassure them on his outreach to Tehran.
But now with barely nine months of his time in office left -- and Iran taunting the Gulf with its support of Shiite militancy abroad -- he has little leverage over them.
"We don't know why he's coming," said Mustafa Alani, of the Gulf Research Centre, a body funded by a Saudi businessman.
Alani and other friends of Riyadh in Washington were deeply offended by Obama's remarks on US policy in their region in a major article in The Atlantic magazine.
In interviews for the article, published last month by reporter Jeffrey Goldberg, Obama rejected the idea that Saudi foe Iran is the source of all the region's problems.
Saudi officials have long insisted that Iran's sponsorship of Hezbollah in Lebanon, militias in Iraq and Syria and the Huthi rebels in Yemen is a threat to the whole world.
World
The cloud of social restrictions that loomed over generations in the kingdom is dissipating; no longer are eye-popping concerts, movie theatres and women driving impossible or illegal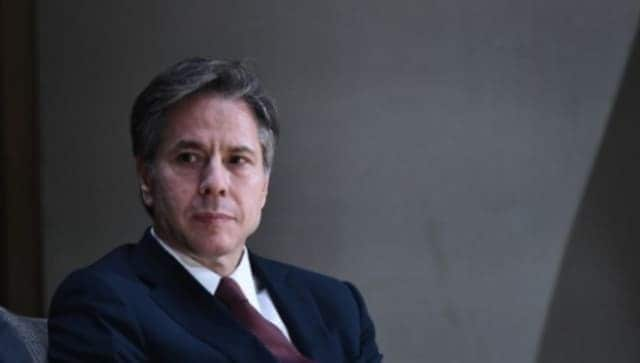 World
Had US not followed through with the previous dispensation's commitment, attacks on US forces and allies would have resumed and Taliban's assault on Afghanistan would have commenced, he argued
World
In the report "You're going to your death," the rights group said many Syrian refugees who returned home have been subjected to detention and torture by Syrian security forces