Robert Mugabe just latest chapter in Africa's brutal history of autocracy: How rulers cling to power
A combination of poverty, over-population and dictatorial regimes have ensured the 1.2 billion people who call Africa their home are trapped in a seemingly never ending vortex of hopelessness
Where exactly did Africa get its 'Dark Continent' moniker? It's possibly got to do with the continent's mysterious nature, or its violent history of colonisation and slavery.
Or maybe it's just the absolute hopelessness millions of people live in. A combination of poverty, over-population and dictatorial regimes have ensured the 1.2 billion people who call the continent their home are trapped in a seemingly endless downward spiral.
However, for all their misfortune, the people of Africa have had their worst luck with autocrats.
The machinations of Robert Mugabe in Zimbabwe may shock casual observers, as the 93-year-old defies party command by refusing to resign, but those who observed Mugabe's 37-year reign of authoritarian terror expected this all along.
He is, after all, a man who once famously refused to step down after losing an election, saying, "The MDC (that defeated his Zanu-PF party) will never be allowed to rule this country—never ever. Only God, who appointed me, will remove me—not the MDC, not the British. Only God will remove me!"
Mugabe has also famously claimed he will rule Zimbabwe till he is 100, and seven years short of that, not many will bet against that happening.
Biographer Martin Meredith said Mugabe is still aching for more power. "His real obsession was not with personal wealth but with power," said Meredith. "Year after year, Mugabe sustained his rule through violence and repression—crushing political opponents, violating the courts, trampling on property rights, suppressing the independent press and rigging elections."
Constitutional amendments
And he isn't alone. A few hundred kilometres north is Uganda, where Yoweri Museveni has often said he will defeat death itself! Museveni has been President of Uganda for 32 years.
The only thing which would give Ugandans a break from Museveni, it was believed, was the constitution, which held that the president has to relinquish office when he turned 75. So what did Museveni do? He introduced an amendment to the constitution to ensure he could hold on to power.
A broad spectrum of Ugandans—including the political Opposition, religious leaders, rights activists and some members of the ruling party—voiced their objection to removing the age cap. But last month, such a bill was brought to parliament, and has been referred to a parliamentary committee. Even if it fails, however, you can trust Museveni to have a few more aces up his sleeve that is already rather full of cards.
A constitutional amendment was also the path chosen by Paul Kagame in Rwanda, when he removed a two-term limit for presidents, allowing the relatively young 59-year-old to remain in power till 2034. And almost nobody in a country of 12 million people had a problem with this. The amendment had the support of 98 percent voters, as reported by The Guardian. And if you thought that seemed just a wee bit suspicious, check this out: The ensuing elections held in August this year saw Kagame win 99 percent of all votes cast. No, nothing to see here.
In fact, the situation is so bleak in Africa that the Human Rights Foundation said there are only 14 countries in the land that it considers "democratic", far outnumbered by 19 "full dictatorships" and another 19 that have "authoritarian regimes", which means elections are held but other "anti-democratic abuses" also take place.
A report in Los Angeles Times mentioned that Denis Sassou-Nguesso and Sam Nujoma also amended the constitutions of the Republic of Congo and Namibia respectively, in order to seek multiple terms as president.
Furthermore, in Senegal, President Abdoulaye Wade persuaded a court to allow him to seek a third term though the constitution limited presidents to just two terms, saying his first term began before the constitution was adopted.
Monarchy in democracy
But at least these are all presidents who, one must suppose, will be answerable to due democratic processes. In Swaziland, there is an actual monarch who sits atop the country's constitution. King Mswati III, the Britain educated, loin-skin wearing, husband to 14 wives and 32 children, is still insistent on "adhering to the dictates of true democracy", as per government press secretary Percy Simelane.
Okay, so you have a president who calls himself King. Can anybody do worse? Did you really need to ask?
In Equatorial Guinea, Obiang Mbasogo calls himself God. Oh, and it gets better. Mbasogo said he can kill without anybody calling him to account, and without "going to hell". As reported in BBC, the west African dictator has had it broadcast on State radio, so that everybody in the land would hear that the president was "like God in heaven" who has "all power over men and things".
"He can decide to kill without anyone calling him to account and without going to hell because it is God himself, with whom he is in permanent contact, and who gives him this strength," a presidential aide announced on the show.
Historical precedent
But lest these self-appointed guardians of African nations get too complacent about their positions of power, history has a few words of warning. From 1971 to 1979, Idi Amin oversaw a brutal regime in Uganda that, according to Amnesty International, killed about half a million people.
When accusations of him neglecting the economy were hurled against Amin, his idea was to order the immediate evacuation of Uganda's entire Asian population, a move that only further worsened the state of the country's finances.
As resentment against Amin's rule spread, the man who declared himself 'CBE: Conquerer of the British Empire'; His Excellency, President for Life, Field Marshal; Al Hadji; Doctor Idi Amin Dada, VC, DSO, MC, and believe it or not, Lord of All the Beasts of the Earth and Fishes of the Seas found himself cornered. He quietly fled with his five wives and about 30 children to Libya and then to Saudi Arabia, where he lived out the rest of his years.
Muammar Gaddafi, however, didn't have that rare good fortune. The Libyan dictator, who ruled with an iron fist for 42 years, was toppled by rebels in 2011. He spent his last two months on the run from a raging mob, which spurred on by Arab Spring victories in Tunisia and Egypt, finally killed him in October 2011.
With inputs from agencies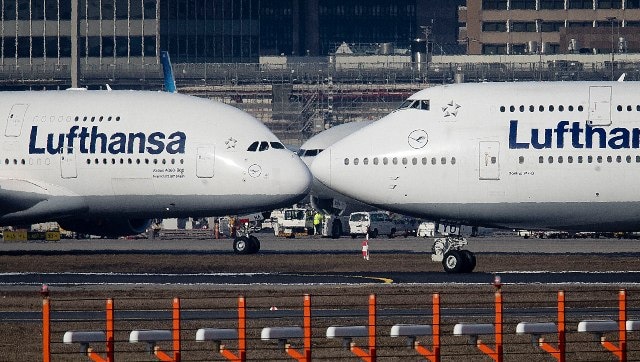 World
With this, an epic 16-year-old dispute over support for airplane makers appears to be heading for an end, at least for now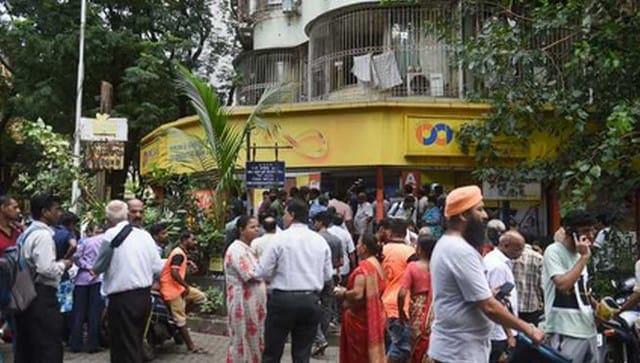 Business
Depositors are now hopeful that they will finally be able to withdraw their money parked with the bank, but there are many stages to be cleared before that happens
India
Last week, the Uttarakhand High Court, directing the state government to frame a standard operating procedure for the Char Dham yatra, had warned it against any laxity as seen during the Kumbh Mela