Robert Mugabe deposed in Zimbabwe: Africa's long and bloody history of military coups
After 1960, where no less than 17 African nations declared independence, the continent has seen a large number of dictatorships who have depended on the military.
The African people rarely get the opportunity to govern themselves. Before the 1960s, European powers scrambled to get a piece of the African pie and divvied up the continent for its resources. After 1960 — also called the Year of Africa — where no less than 17 African nations declared independence, the continent has seen a large number of dictatorships who have risen and fallen on the basis of their control over the military.
The latest ruler to lose control over his soldiers has been President Robert Mugabe of Zimbabwe. The military seized power in Zimbabwe earlier in November, claiming to target "criminals" in the entourage of the man who has ruled the nation since independence 37 years ago. Soldiers seized the state broadcaster and a general appeared on television to announce the takeover.
The Zimbabwe coup has (till now) been a bloodless one. Other nations are rarely as lucky. Coups involve clashes between rival factions and violence is usually present too. Africa has seen its fair share of these and Mugabe's removal is just another in line of the continent's struggles with stable governance.
Post-1960, Africa has witnessed over 200 successful or failed coups. The Atlantic listed out the reasons for the high number of coups. These include a tolerance in the region towards such movements, general instability in the region and even mosquitoes.
The first African coup
The very first African military coup took place in Togo, reports Syerramia Willoughby writing for an Firoz Lalji Centre for Africa at LSE. In 1963, Togo's first president, Sylvanus Olympio was shot by soldiers outside the US Embassy in Lomé. This was not just the first successful military overthrow in sub-Saharan Africa, but was also the first assassination of a country's leader during a coup. Olympio was replaced by Nicholas Grunitzky who was deposed in a bloodless coup in 1967. Eyadema then took over and ruled till his death in 2005.
Vanguard labels the Nigerian coup of 1966 as "Africa's bloodiest coup d'état". Between 45,000 and 50,000 civilians of former Eastern Nigeria were killed in Northern Nigeria and other parts of Nigeria in just a little over a year in this coup. This pogrom caused over 1.5 million Easterners to flee back to Eastern Nigeria.
As far as recent history is concerned, AFK Insider's list of 10 influential African coups includes the Mali's 2012 coup where a group of soldiers attacked the presidential palace following what was supposed to be a peaceful protest, ousting President Amadou Toumani Touré and taking control of the country. Gambia's 1994 coup too is noteworthy as a group of soldiers stormed the presidential palace and forced President Dawda Iawara into exile.
The Rwandan genocide too was ended by a coup. In 1994, current President Paul Kagame led a force of about 10,000-14,000 soldiers who retook the capital Kigali from the Hutu forces who were perpetrating the genocide. He took the position of Vice-President and Minister of Defence in the aftermath before becoming president in 2000.
In 2015, Burundi's army general Godefroid Niyombare attempted to remove then president Pierre Nkurunziza and stopped him from returning to the country. However, loyalist forces controlled the state radio and the presidential palace. After heavy fighting, Nkurunziza was able to return to Burundi and regain control of the country.
By the numbers
Expectedly, some countries are more predisposed to coups than others. Burkina Faso leads the way with ten coups. According to The Economist, it suffers from a "coup trap" i.e. every time a coup occurs, it makes another more likely. The reasons for Burkina Faso's coups vary from the country's history of public protests to high rates of muting in the army.
Quartz puts the number of African countries who have experienced coups at 40 (out of a total of 54). Out of these, Morocco, Kenya and Cameroon are the three where no coups have been successful. Twenty three African nations have witnessed at least three coups.
Downward trend in military coups in Africa
There is reason to be hopeful however. Between 1970 to 1989, sub-Saharan Africa experienced 99 coup attempts, according to a report by the African Development Bank. In the next 20 years (1990-2010), this number dropped to 67. The Huffington Post attributes this drop to the rise of a new generation of young, middle-class Africans, a changed international environment and pressure from the African Union and other regional organisations. New African adds a greater appreciation of democracy to this list of factors as well.
As Zimbabwe showed, military coups are certainly not a thing of the past. With any luck however, it is one of the last examples of a phenomenon that has no place in the modern world.
First Cricket News
Follow live score and updates of the 1st ODI between Zimbabwe and Bangladesh in Harare.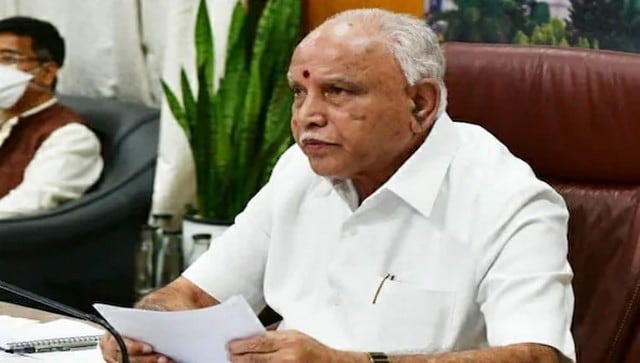 Politics
The 78-year-old Yediyurappa belongs to the older generation of politicians who started their service to the public as a teenager (in his case with the Rashtriya Swayamsevak Sangh) and did not hail from either a political or an affluent family
India
The Maharashtra chief minister made this suggestion in a virtual meeting held by the prime minister on Friday during which he took stock of the coronavirus situation