Rio 2016: Olympics shine spotlight on the sizeable Indian community in Brazil
In Rio, Sao Paulo, Brasilia, the Indian community — expats and visitors — has steadily increased over the past few years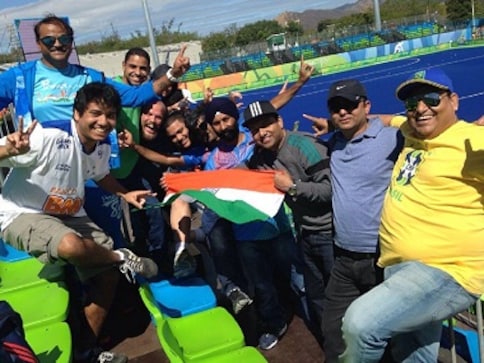 Rio de Janeiro: When Team India plays their quarterfinals in Rio de Janeiro's Deodoro Hockey Stadium on 14 August, the crowd should have no problem picking a favourite. The Indian population in Rio has steadily been on the rise over the past few years. Earlier, Brazil wasn't as well-known a destination among Indian emigrants. But with the entry of Indian multinationals in Brazil, the population of expats too has been growing steadily.
Not only has the local Indian population increased, Indian tourists too have started to visit Rio more in recent times.
Roshini Thakker has been living in Rio since 2009. She runs a company called Xperiencerio, that specialises in travel planning and tourism. "There used to be few Indians living here or visiting Rio a decade ago," she tells us. "But now there are more Indians living in and visiting Rio as tourists. International sports events like the World Cup and the on-going Rio 2016 Summer Olympics are bringing in many more Indian tourists."
One of the reasons fewer Indians travelled to Rio or Brazil compared to other western countries (in the past) could have been due to lack of connection with India. A transit through Europe requires a Schengen visa and brings its own difficulties. Moreover, Rio is infamous for the violence and crime that have been highlighted and shown out of proportion by the western media. But of late, there has been a sharp reduction in crime in Rio. During the Olympics, security in Rio has been beefed up, and every hundred meters you'll see a special task force, or army personnel.
Rio also attracts Indian visitors living in other cities such as Sao Paulo, Brasilia, etc. especially during big events like the carnival, music shows, football games and now for the Olympics. Rio — being just a few hours' drive from Sao Paulo — attracts a lot of Indians who're visiting the latter city for work or business trips.
Sanu Pillai has been living and working in Sao Paulo for four years and was in Rio for the Games. He says, "I couldn't miss the chance to support my motherland. My friends and I came to Rio, driving from Sao Paulo. It was exciting to see the Indian hockey team dominate the Irish and win the match." Pillai also considers himself lucky to have met with cricket icon Sachin Tendulkar during the match.
Abhijit Khan from Mumbai has been in Brazil for a year now. He is the coach of the Brazilian National Cricket Team. He was in Rio with 12-year-old son Aditya to cheer for the Indian athletes at the Olympics. He says, "It was a great experience for Aditya and me as we got to watch the world's best athletes. Frankly I am overwhelmed to observe the good organisation and the Brazilian warmth in spite of issues like Zika, political turmoil, corruption, and security threats. We had a few concerns about transportation as the venues were split across different parts of Rio, and of course, we would loved to have seen better performances from our athletes."
A major factor for Indians in Rio is the food. Rio boosts a variety of local and international cuisines but the city lacks a good Indian restaurant. There are a few restaurants which deliver at home  or work and make Indian dishes on demand, but a proper Indian restaurant to grab your favourite curry at is still something the Indians here yearn for.
Another difficulty is the language — Portuguese. Being a Latin language, its grammar is difficult to grasp and needs considerable practice before one can understand and speak it fluently.
On the evening of 6 August, an India at Rio 2016 Olympics event was co-hosted the Embassy of India in Brasilia, Consulate of India in Sao Paulo, Honorary Consulate of India in Belo Horizonte and the Chamber of Commerce India Brazil. It was night with Indian music, dance and festivities. The event was attended by the local Indian community, Indian business men and a few celebrities. Leonardo Ananda, president of the Chamber of Commerce India Brazil and owner of the Maharaja restaurant in Belo Horizonte, was present at the event and welcoming the guests. He spoke with us about the lack of Indian restaurants in Rio and his interest in opening an Indian restaurant in the city soon.
Rio also has a touch of Indian culture in it. A few years ago, Globo TV had a soap opera called Caminhos das Índia, (meaning 'Indian ways'). It was an instant hit among the Brazilians and they started to quickly grasp everything being shown and said in the soap opera. It was such a hit that Globo replayed the whole series once again earlier this year. At the Casa Azul, a Kathak school in Rio, we met with Susane Travassos — a Brazilian ballet teacher who was so inspired by Indian culture that she went there to learn classical Indian dance. She then opened Casa Azul, to teach classical Kathak and Bollywood free style dance to Brazilians and Indians in Rio.
Now, with Middle Eastern airways opening up their routes to Rio, reduction in crime and violence, opening of Indian multinational companies and Indian restaurants, cidade maravilhosa — as Rio is known — will no doubt be an even more attractive destination for Indian emigrants.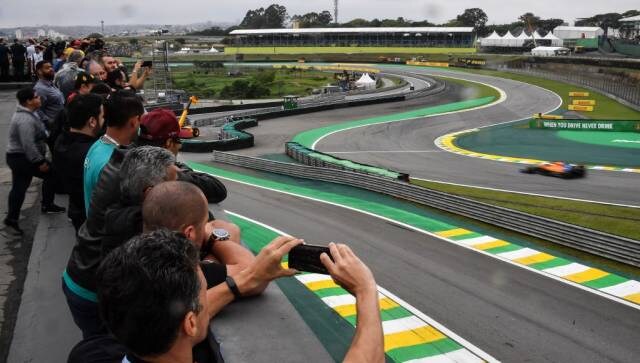 Sports
Sao Paulo's governor Joao Doria told reporters that mayor Bruno Covas would sign a contract renewal with US developer Liberty Media.
Sports
A five-day strike in Sao Paulo, where the cup is to begin, was suspended Monday. But they are threatening to resume it Thursday if 42 fired workers are not rehired.
World
Thousands of Brazilians have marched to demand that Congress impeach President Dilma Rousseff due to an overwhelming corruption scandal and a dismal economy