Right-wing victories like Donald Trump will have grave implications on science: Stephen Hawking
Stephen Hawking said the election of Donald Trump was one in a string of 'right-wing successes' that would have grave implications for future of science.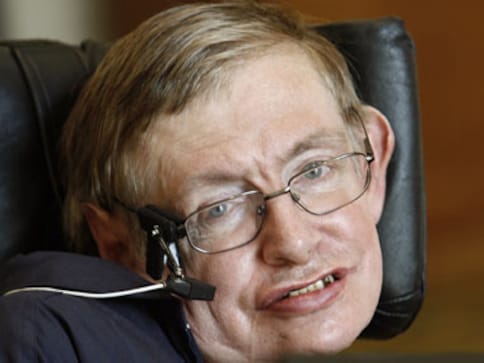 Renowned physicist Stephen Hawking said the election of US President Donald Trump was one in a string of "right-wing successes" that would have grave implications for the future of scientific innovation and discovery.
The 75-year-old was speaking to a Hong Kong audience by hologram, showcasing the growing reach of a technology which is making inroads into politics, entertainment and business.
The British scientist appeared on Friday before an audience of hundreds who cheered and snapped pictures with their phones as he discussed his career and answered questions about the possibility of life on other planets, the use of technology in education and the impact of Brexit on Britain.
"With Brexit and Trump... we are witnessing a global revolt against experts," he said, making his first appearance in Hong Kong since 2006.
The swing to the right has come at a time when the world is facing multiple environmental crises, from global warming to deforestation, he added.
"The answers to these problems will come from science and technology," he said.
Hawking suffers from amyotrophic lateral sclerosis (ALS), a form of motor neurone disease that attacks the nerves controlling voluntary movement, leaving him paralysed and able to communicate only via a computer speech synthesiser.
The event was organised by Chinese gaming company NetDragon Websoft, in partnership with ARHT Media, which creates digital human holograms of celebrities including spiritual guru Deepak Chopra, motivational speaker Tony Robbins and slain rapper The Notorious BIG.
The technology which allows a human being to appear and interact with audiences in multiple locations simultaneously is gradually expanding its presence.
French far-left candidate Jean-Luc Melenchon appeared to supporters by hologram last month in a technological first for a presidential campaign in France.
World
Jean Carroll first made the claim in a 2019 book, saying Trump raped her in the dressing room of a Manhattan luxury department store in 1995 or 1996. However, she was barred by state law from suing over the alleged rape because too many years had passed. The deadline has now been lifted temporarily
World
Justice Arthur Engoron of the Manhattan Supreme Court set a trial date of 2 October, 2023 in the case that alleges Trump and his family members misstated the value of properties to enrich themselves
News & Analysis
After Elon Musk reinstated Donald Trump's account, the former US President said he won't be returning to Twitter as he doesn't see any reason for it.