Ridhima Pandey among four Indians in BBC's 100 inspiring, influential women list for 2020
Pandey said she didn't expect to be featured in the prestigious list, and feels motivated to continue her fight for the causes of environment and climate change.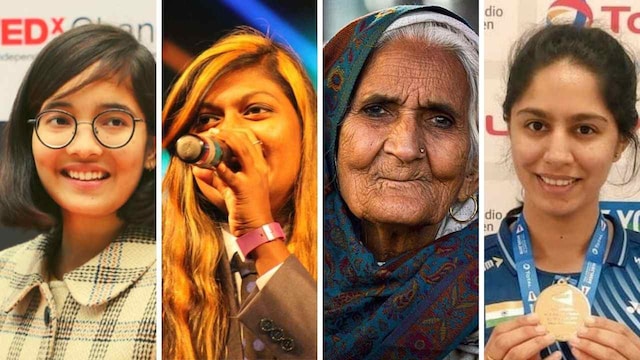 Uttarakhand-based youth climate activist Ridhima Pandey is among four Indians featured in the BBC's 2020 list of 100 inspiring and influential women from around the world. The list highlights people "leading change and making a difference during these turbulent times," according to the BBC's website. It went on to acknowledge Pandey's participation in the local and global climate action movement.
"Ridhima Pandey is a climate activist who, at the age of nine, filed a petition against the Government of India in response to its inaction to mitigate climate change. In 2019, along with 15 other child petitioners, Ridhima filed a lawsuit against five countries at the UN.
Ridhima (now 12 years old) and Greta Thunberg were part of a group of 16 children at the United Nations Climate Action Summit last year, that filed a complaint against some nations at the Summit for inaction in the ongoing climate change crisis.
In December 2019, Pandey began an online campaign urging the PM to talk about the alarming air pollution situation in India in his Mann Ki Baat podcast and declare it a public health emergency. Pandey sent a hand-written letter to Prime Minister Narendra Modi, saying that her worst nightmare was going to school with an oxygen cylinder. She requested that PM Modi make sure "an oxygen cylinder doesn't become an essential part of the life of children, which we may have to carry on our shoulders everywhere in future."
"Ridhima is currently participating in international conferences and helping to empower other students, at all levels, to fight for their future and for the biodiversity of the world. Ridhima is working to save her future and that of coming generations," the website continued.
According to a Hindustan Times report, Pandey said she didn't expect to be featured in such a prestigious list, and feels motivated to continue her fight for the cause of environment and climate change.
"It is a pleasant surprise and international recognition of the work I have been carrying out for the cause of the environment and climate change. This recognition will encourage me further to keep working and fighting for the cause of the environment and climate change, which are the most important issues the world is facing today and will face in the coming days," she said.
Three other women from India were also recognized with a spot in the list.
The first was eighty-two-year-old Bilkis Bano, who was recognized as one of the many women who protested peacefully against the Citizenship Amendment Act (CAA) in Delhi's Shaheen Bagh last year.
Manasi Joshi, who has lost one of her legs in a road accident in 2011, was recognized for being a "change maker". Joshi is currently ranked world number two in the SL3 (standing/lower limb impairment/minor) by the Badminton World Federation in June this year.
Gaana singer Isaivani was also featured in the list. She is part of India's largest ensemble political band – The Casteless Collective – which questions oppression or inequality through its music.
The list includes Sanna Marin, who leads Finland's all-female coalition government, Michelle Yeoh, star of the new Avatar and Marvel films and Sarah Gilbert, who heads the Oxford University research into a coronavirus vaccine, as well as Jane Fonda, a climate activist and actress.
India
Bano and her husband Yakub said that in order to live without any fear, it was necessary that the convicts are not granted parole.
India
Bilkis Bano, the 2002 Gujarat gangrape and communal violence survivor, has been fighting for justice.
Fwire
Gangrape survivor Bilkis Bano on Thursday hailed a Bombay High Court verdict that upheld the life terms given to 11 convicts in the 2002 incident and quashed the acquittal of five Gujarat policemen.