Rex Tillerson's speech on ties with India shows that if Doka La conflict were to be repeated, US will be more proactive
US Secretary of State Rex Tillerson's speech, where he laid down some of the most important markers for India-US relationship, was remarkable for its clarity, vision and matter-of-fact bluntness that are rarely seen in the world of high diplomacy and statecraft.
US Secretary of State Rex Tillerson's speech, where he laid down some of the most important markers for India-US relationship, was remarkable for its clarity, vision and matter-of-fact bluntness that are rarely seen in the world of high diplomacy and statecraft. His public address at the Center for Strategic and International Studies in Washington on Wednesday would comfortably go down as an epochal moment in bilateral ties.
It was a treatise of American commitment towards India that would stretch for, in Tillerson's words, at least a 100 years. The expanse of time is significant. It indicated that the US sees long-term potential in bilateral ties and believes that a sustained, enduring and close strategic partnership between the world's oldest and the world's largest democracy would be a force for global good.
Tillerson mentioned the words '100 years' three times during the course of his address — describing the modalities of the relationship, the way it would pan up and eventually shape the global future. The vastness and breadth of his vision may have a rare appeal for India which suffers from commitment issues from the time of Chanakya and values fiercely its strategic autonomy even under the stewardship of a prime minister who isn't allergic to closer ties with the US.
However, contrary to the general impression, Tillerson's address wasn't just fulsome praise. It was also a blunt assessment about the difficulties that mark the relationship, including a stifling business climate in India and American reluctance in sharing cutting-edge military technologies. This rare honesty prevents the speech from degenerating into a volley of encomiums and makes it an important US foreign policy document.
Arguments have been made that Tillerson's precarious position in the Donald Trump administration diminishes the value of the speech and reduces it to a rhetorical goodwill. This is a misreading of the situation. Tillerson's address wasn't an extempore Twitter post but the considered expression of an institutionalised relationship that is underwritten by shared values and mutual interests.
It'll be worthwhile taking a closer look at the speech and read between the lines. Before getting into his theme of the evening — a free and open India-Pacific — Tillerson placed the tie within the context of closer "defence ties", coordinated "counter-terrorism efforts", "expanding energy cooperation" and clarified that "Trump administration is determined to dramatically deepen ways for the United States and India to further this partnership."
The mention upfront of 'strategic partnership' is deliberate. It institutionalises the relationship (given the fact that the two nations are not treaty allies), makes it more open to assessment and creates space for upgradation, if need be, in the future. He also laid out the need for US, India, Japan and Australia (democracies in the Indo-Pacific region) to form a 'quad' to take on the maritime security challenges and nudged India repeatedly to make Australia a part of New Delhi's strategic convergence moves. The reason was clear:
The largest vessels from American, Indian, and Japanese navies demonstrated their power together in the Indian Ocean for the first time, setting a clear example of the combined strength of the three Indo-Pacific democracies. We hope to add others in coming years.
He also said that India, who is the major defence partner of the US, will get access to military technology to rev up its capabilities and be ready for taking on the role of a 'supercop' in the region. While this was an indication that the US is ready to suit its action to words, it also was a way of pressurising India to "do more," a constant theme in the Trump administration.
Tillerson's references to Pakistan were interesting. He censured Pakistan severely, while also keeping open a window of opportunity for mending of ties. Indian policy makers would have noted it, but they would be wise not to read too much into it. There is a feeling in India that Trump is falling prey to Pakistani baubles and fake promises, but there is a distinction between US policy statements and Trump's impromptu Twitter posts. Tillerson's comments suggest a more consistent approach to Pakistan policy than is being currently understood.
Tillerson then delved into the theme of his address, "But another more profound transformation that's taking place, one that will have far-reaching implications for the next 100 years: The United States and India are increasingly global partners with growing strategic convergence."
And thus starts the most extraordinary part of the speech where he savaged China's One Belt One Road (OBOR) plans, stated that South China Sea cannot fall prey to Chinese hegemony and suggested (albeit vaguely) an alternative model for development of Indo-Pacific region.
"The emerging Delhi-Washington strategic partnership stands upon a shared commitment upholding the rule of law, freedom of navigation, universal values, and free trade. Our nations are two bookends of stability - on either side of the globe - standing for greater security and prosperity for our citizens and people around the world."
The US secretary of state repeatedly stressed on the nature of the bilateral ties — that it is a "strategic partnership" underwritten by many verticals — and the words stem from a US belief that India punches way below its weight in exercising influence in a fluid India-Pacific region. This has been a constant theme with the Trump administration. It perhaps stems from the realisation that in order to contain the rise of China, the US could do with some help from India. The world's largest democracy after all is a natural counterbalance to China in almost every sphere — from political system, to a more open, pluralistic and heterogeneous society.
Tillerson's indictment of China was severe, and it came just hours after President Xi Jinping warned nations against adopting a 'Cold War-era mentality'. The message perhaps hit home.
"China, while rising alongside India, has done so less responsibly, at times undermining the international, rules-based order even as countries like India operate within a framework that protects other nations' sovereignty. China's provocative actions in the South China Sea directly challenge the international law and norms that the United States and India both stand for."
It is hard to find a more direct accusation. International references to South China Sea generally avoided the mention of China while dropping heavy hints about its coercive actions. The clear indictment of China could be linked to the ongoing Communist Party Congress in Beijing, where Xi is widely expected to consolidate further his power. Though Xi pointed out again during Wednesday's opening address that China believes in "peaceful rise", not many would be willing to buy that assurance. More so, when the prospect of a more powerful Xi looms at the anvil.
Tillerson's statement makes it clear that the US attaches no importance to Xi's assurance. He also said that while the US values China's friendship, "we will not shrink from China's challenges to the rules-based order and where China subverts the sovereignty of neighboring countries and disadvantages the US and our friends."
This should make it clear that the US played more than just the role of a by-stander during the Doka La conflict. As this Firstpost article had argued, a low-key approach from Washington was perhaps at India's behest because New Delhi didn't want to internationalise a localised conflict. Tillerson's comments indicate that if Doka La incident were to be repeated, the US might take a more proactive role. This impression is corroborated by the comments that follow soon after.
"In this period of uncertainty and somewhat angst, India needs a reliable partner on the world stage. I want to make clear: with our shared values and vision for global stability, peace, and prosperity, the United States is that partner."
China's rise, as indicated by Xi Jinping earlier in the day that "China will never pursue development at the expense of others' interests, but nor will China ever give up its legitimate rights and interests. No one should expect China to swallow anything that undermines its interests" raises concern about the its revanchist position on territorial sovereignty.
Tillerson's assurance is meant to address India's security and sovereignty concerns vis-à-vis China. The US recognises that much of India's insecurity arises from its power imbalance with China, and addressing that insecurity is vital to persuade India to adopt a more proactive role in ensuring a "free and open India-Pacific".
The US secretary of state's comments give us a window into the way American policy on India has developed over the years. There is now an increasing recognition in US State department that under Prime Minister Narendra Modi, India's foreign policy has moved from idealism to a more realistic approach. If India can get over its Chinese insecurity, a closer strategic relationship moored on defence and economic ties in possible.
"It is indeed time to double down on a democratic partner that is still rising — and rising responsibly — for the next 100 years. But above all, the world — and the India-Pacific in particular — needs the United States and India to have a strong partnership."
In the course of his speech and the Q&A session that followed, Tillerson uttered the word 'partner' 34 times, and except one (where he referred to Australia), the other 33 instances referred to India. This single statistic is enough to prove the emerging dynamic of India-US bilateral relationship.
"India and the United States must foster greater prosperity and security with the aim of a free and open India-Pacific," said Tillerson, adding: "The India-Pacific — including the entire Indian Ocean, the Western Pacific, and the nations that surround them — will be the most consequential part of the globe in the 21st century."
We now come to the strategic reasons that necessitate a closer bilateral relationship. Tillerson lays down the reasons why this is the "most consequential part of the globe" in next few sentences, and explains that a greater India-US collaboration is needed to prevent India-Pacific region becoming "a region of disorder, conflict, and predatory economics."
The final two words leave no space for doubt about US anxiety over China's debt-trap diplomacy, where countries are co-opted into Chinese sphere of influence by way of huge infrastructure projects bankrolled by Chinese money at terms that leave these nations firmly into China's debt-trap. Tillerson, later, goes on to lay down an alternative model of development, that tallies with India and Japan's efforts in this regard.
Any assessment would remain incomplete if the irritable remain unaddressed. On a day, news emerged that US firms have approached USTR against India's medical price control measures, Tillerson revealed frustration about India's business environment. US is likely to discover, as it grows closer, that India's democracy and bureaucratic approach to policy changes prevents quick resolution. But this is a double-edged sword.
When India's policy moves are implemented, these are more stable compared to its peers. Tillerson tapped the right buttons. Now, that the sizzle is here, time for the steak to arrive on table. It could take some time though.
India
Frontline and healthcare workers were assigned additional duties to help manage the public health emergency. But while the number of tasks expected of ASHAs kept increasing, the protective gear dwindled
India
The Centre will take over from states, which were supposed to be carrying out about 25 percent of the country's vaccination work, and continue with its ongoing inoculation efforts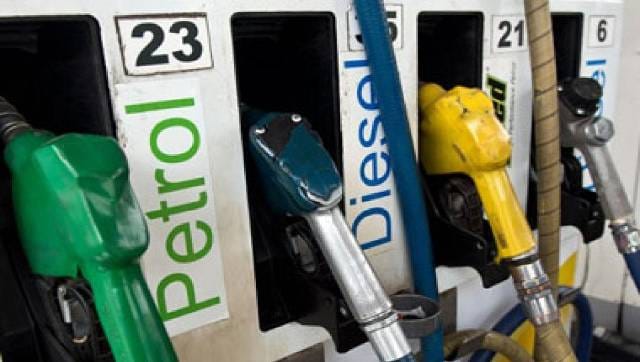 India
Ethanol is a biofuel, that is, a fuel produced by processing organic matter. The auto fuels we commonly use are mainly derived from the slow geological process of fossilisation, which is why they are also known as fossil fuels