Rescuers save 2,400 migrants in Mediterranean, recover 14 bodies | Reuters
MILAN Rescuers pulled 2,400 boat migrants to safety on Saturday, the Italian coastguard said, adding 14 dead bodies had been recovered in the past two days.The migrants were on rubber boats and other small vessels, it said in a statement. Some 20 operations were carried out on Saturday alone, including rescues involving an Irish naval ship and boats from humanitarian groups Doctors Without Borders and Sea Watch.Doctors Without Borders said in a tweet on Saturday it believed 12 people had died during rescue operations, four of them children
MILAN Rescuers pulled 2,400 boat migrants to safety on Saturday, the Italian coastguard said, adding 14 dead bodies had been recovered in the past two days.The migrants were on rubber boats and other small vessels, it said in a statement. Some 20 operations were carried out on Saturday alone, including rescues involving an Irish naval ship and boats from humanitarian groups Doctors Without Borders and Sea Watch.Doctors Without Borders said in a tweet on Saturday it believed 12 people had died during rescue operations, four of them children.
More than 3,100 migrants have gone missing or died this year while trying to use the route from north Africa to Europe by boat, the International Organization for Migration estimates.
(Reporting by Silvia Aloisi; editing by Andrew Roche)
This story has not been edited by Firstpost staff and is generated by auto-feed.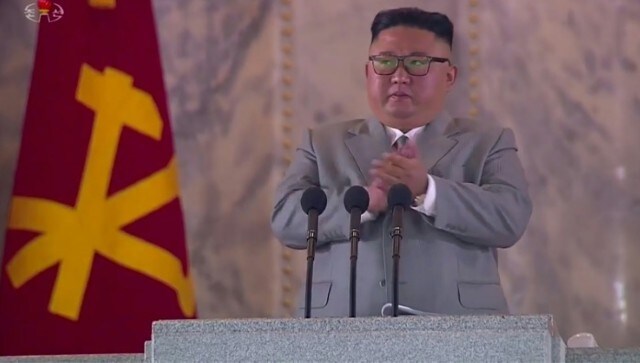 World
Kim also accused South Korea of hypocrisy because it criticises North Korea's weapons development as provocations while spending heavily to increase its own military capabilities
World
Their comments came as Iran has hinted it's ready to return to indirect negotiations with the US in Vienna but has not committed to a date
Sports
The victory by 1.33 seconds was Verstappen's eighth of the season at a track where Hamilton had won five times.