Remembering Asma Jahangir: Notes on the life and legacy of Pakistan's indomitable 'lioness'
It would be an uphill task to try to do justice to what Asma Jahangir accomplished | #FirstCulture
She was, and remains, the best among us.
11 February started off on a wonderful note. The Sunday was supposed to see a celebration by several feminist groups in Lahore to mark 'Pakistan Women's Day' (observed on 12 February), when in 1983, the Women's Action Forum lead a march down Lahore's Mall Road against the Zia military regime and its proposed changes to the law of evidence. The women protestors were baton charged, manhandled into police vans and swiftly arrested. But the die had been cast: a loud, unabashed and firm protest had been made against the military regime. All the king's horses and all the king's men could not stop it.
But even before setting out from home to join the celebrations, a gloom descended on Lahore with the news of the passing of Asma Jahangir, who had been part of that very protest in 1983. Even if I didn't want to believe it, it was true. Asma Jahangir had prematurely passed away. The loud, unwavering, brave and dedicated woman at the heart of all sorts of progressive causes in Pakistan and in the region, had been taken from us too soon.
Much has been written about Asma since her death, and much will be written about her. Such is her legacy that even someone like me, who had never met her and never got the chance we all wanted to work with her, was touched by her life. It would be an uphill task to try to do justice to the work she accomplished; in this space, I pay homage to Asma for what she meant to those of us who knew of her rather than knew her.
Asma was dedicated. As a student of law, it is hard to research any area of Pakistani legal history and not find Asma's and her sister's name writ large over it. The register of her accomplishments would run longer than the limits of this article. Asma and Hina set up Pakistan's first by-women-for-women law firm in Pakistan, winning such prominent victories as the right of woman to marry of her own choice in 1997. All manners of issues of women's rights, child rights, religious freedom, enforced disappearances, land rights and prisoners' rights — she dedicated her life and her energies to each of these. Her last public address before her death is at a sit-in against the discrimination against Pashtuns by mainstream Pakistan. The sheer number and breadth of the causes she worked on is testament to her deep commitment to all sorts of fundamental guarantees.
Asma never let her friends and associations censor her. She was a friend of Benazir Bhutto's and a supporter of the Pakistan People's Party, but did not fail to criticise members of the PPP government for keeping indentured or bonded slaves. She was among the first to call out particular NGOs for not keeping their houses in order. For this reason, Asma emerged as a moral compass for so many of us. In the murkiness of South Asian politics and human rights conditions, one developed a habit of turning to Asma as a beacon of untainted commitment to fundamental human rights and democracy. After all, she was the first to speak against the American invasion of Afghanistan, and against enforced disappearances of 'terrorists' at a time when most Pakistani progressives found themselves taking questionable stances, and against the judiciary in the aftermath of the Lawyers Movement of 2007 that she herself lead. She spoke up in favour of peace between India and Pakistan, but was still against atrocities in Kashmir. Her moral compass and foresight was unwavering.
Asma fought her battles irrespective of who she was pitted against. At the tender age of 18, she filed a habeas corpus petition against the military regime of General Yahya Khan for the recovery of her father. This case, Asma Jillani v. Government of Punjab went down in the annals of history as the first time the Supreme Court unequivocally denounced military regimes as illegal. In law school, I was in awe of how this young girl, the same age as me at the time, took on the might of the entire state, and came out victorious.
Asma's work was never easy. The causes she spoke for earned her enemies among the religious right, political parties, the state itself, the establishment and public opinion too. She kept fighting, despite grave costs to herself. Her life was under constant threat and often, state surveillance, her children had to be provided security because of their mother's work, she was placed under house arrest by the Musharraf regime in 2007. In public opinion and in the press, she was vilified as a non-Muslim, an enemy of the state, an enemy of 'happy marriages' and a woman of loose morals. Asma remain undeterred, and unwavering in her commitment. Few of us would be as brave in her shoes. On her death, members of that very press paid homage to her for her commitment to freedom of the press.
As a pupil of this school of hardships, it is no wonder that she took to the courts with such ease. This adversarial space dominated by men is no easy workplace for any woman. In my weakest moments while I practiced law, I reminded myself of her iron will and her unabashed confidence to will myself forward. I never got to see her argue before the bench, but the mental image of this diminutive woman surrounded by a crowd of loud men ever eager to elbow out and shout down a woman remains a source of strength for me. When I first took up the study of law and family friends would chidingly ask, "You want to be the next Asma Jehangir, eh?" I would maintain a neutral face while my heart swelled with pride at being compared to her.
On a personal level, Asma was honest and humble. In 2016, this long-time admirer of hers confronted her at the Lahore Literary Festival with pointed questions about her seemingly questionable involvement in a friend's case. She patiently listened to my questions and clarified her stance. Lawyers of her standing tend to be infamous for their pride. It is hard to meet one who would be as patient and as humble.
In her interviews and speeches, and in her private meetings, Asma always gave due credit to her own inspirations and her heroes: her father and IA Rehman among them. At the Human Rights Commission of Pakistan, which she helped found in 1987, she always shone the spotlight she attracted to the work of the Commission, and members like Rehman, Hussain Naqi and Justice (R) Dorab Patel. Speaking to the people who were her compatriots in the various battles Asma was part of, one repeatedly hears how she was a humble friend to each of them, always welcoming them in her life and in her home.
No surprise then, at her funeral I saw not only people who had known her, worked with her and loved her, but former clients of her pro bono law firm, activists and politicians of all persuasions from all corners of Pakistan, students, lawyers, literary giants, artists, and fittingly, also people from across the border. Each of them walked with heads lowered, shoulders slumped and eyes that welled up. On her death, even people who had developed differences with her stances over the years spoke with voices that cracked with grief. On 11 February 2018, few people who had cared for any cause in Pakistan's history were unmoved by the passing of that lioness, Asma Jahangir.
World
This is the latest in a series of attacks targeting Chinese nationals in Pakistan. In April, three Chinese were killed in a suicide blast in Karachi University carried out by the separatist Baloch Liberation Army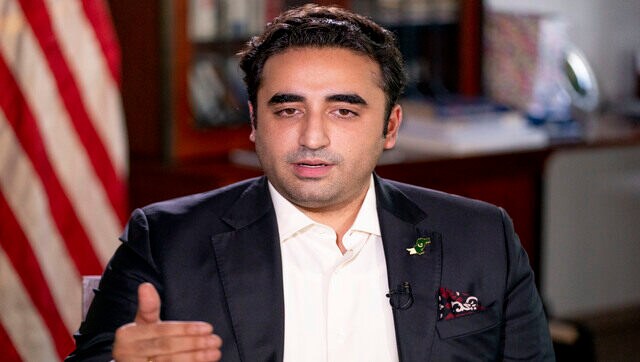 World
Bhutto said the international community should work with Afghanistan's ruling Taliban, not against them, even as many US officials say the Taliban have proved themselves unworthy of cooperation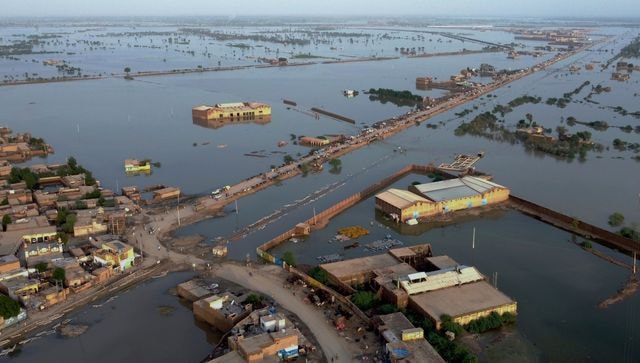 World
Pakistan's massive floods this summer collapsed Mohammed's home and destroyed his four acres of cotton, wiping out most of his income