Oh God! Is religion dying in the UK?
The latest findings of the 2021 England and Wales Census show that more people below 40 declare 'no religion' than identify themselves as Christians. Humanists UK says the figures 'make plain that the UK faces a non-religious future'
More than half of 27-year-olds in England and Wales do not believe in any god.
The latest findings published from the 2021 England and Wales Census on Monday (30 January) also show that more people below 40 declare "no religion" than identify themselves as Christians. The Guardian notes that this is the first time the United Kingdom's (UK) dominant religion was selected by lesser people in an age group, pushing it to second place.
These figures show a major shift from the previous census of 2011 when more people in every age demographic said they were 'Christian' than ticking 'no religion'.
The census is conducted every 10 years by the Office for National Statistics (ONS).
What does the latest study which examines religion in England and Wales on the basis of age and sex reveal? Is the UK looking at a 'non-religious' future? We explain.
More non-believers than Christians under 40
In the 40 age group, 9.8 million people call themselves Christians, while 13.6 million people say they have no religion.
Citing the latest report, The Guardian said that over 50 per cent of those in their 20s in England and Wales are not religious, as compared to 37 per cent a decade earlier.
The findings show that eight out of 10 people aged 89 describe themselves as Christians, the highest in any age group.
In Wales, most of those aged 73 and below selected 'no religion'. This was highest among 27-year-olds where 66 per cent did not profess any religion, as per Humanists UK, a national charity working on behalf of non-religious people.
The 2021 Census has found that the average age of people who identified as Christian' is 51 years. It was 45 years in 2011.
While those who describe themselves as Muslim have the youngest average age of 27 years, followed by those who chose 'no religion' – 32 years.
"Of the 3.9 million people who identified as 'Muslim' in 2021, 84.5 per cent were aged under 50 years, compared with 62.0 per cent of the overall population of England and Wales," says the ONS report.
The average age of Sikhs and Hindus, which is 37 years and Buddhists (43 years), has also increased as compared to the 2011 Census.
The average age of Jewish people remained unchanged at 41 years.
The Census 2021 data released last November had already shown that fewer than half of people in England and Wales call themselves Christian (46.2 per cent), as compared to 59.3 per cent in the last census in 2011.
Those identifying as Muslim have grown from 2.7 million people to 3.9 million in a decade, the findings had said.
The results revealed on Monday also show that more females (56.1 per cent) selected 'other religion' as compared to the rest of the population.
Notably, more women identified as Buddhist (55.7 per cent) and Christian (54.6 per cent) than men in 2021.
ALSO READ: How Britain's Prime Minister Rishi Sunak has always worn his religion on his sleeve
'Non-religious' future for the UK?
Campaigners for non-religious persons think so.
They say the latest data "make plain that the UK faces a non-religious future" and have called on the government to amend public policy and "renegotiate the place of religion or belief in today's society", reported The Guardian.
In England and Wales, it is mandatory for schools to organise a daily act of collective worship.
Wales, less religious than England, brought a new Curriculum Act last year to introduce the teaching of humanism alongside major religions in schools, which Humanists UK say was its way of reflecting the demographics.
Andrew Copson, the chief executive of Humanists UK, commented: "Today's results only serve to underline the archaic place that collective worship and faith-based discrimination have in our schools. That urgently needs to be looked at".
He added that the figures are in "stark contrast to how our state institutions operate today. No other European country has such a religious set-up as we do in terms of law and public policy, while at the same time having such a non-religious population".
"Politicians should look at today's results and recognise they must renegotiate the place of religion or belief in today's society", Copson suggested.
Abby Day, a professor of race, faith and culture at Goldsmiths, University of London told The Guardian that Christianity is "fading fast because of generational change". "The baby boomers, the millennials and generation Z are all turning away from Christianity."
Meanwhile, the Church of England has said it will "connect with generation Z", adding "every generation needs to hear the good news of Jesus Christ".
Dr Stephen Hance, its national lead on evangelism, told The Guardian, "We know that younger people today are less likely to have been brought up in the Christian faith than in the past".
"But while they may be less familiar with its message, that doesn't mean they are less open to faith. Our own research on prayer last year found, for example, that younger people actually appear to be more likely to pray than older generations."
Critics have also pointed out that ticking 'no religion' does not tantamount to having no beliefs.
"Some will be atheist, a lot will be agnostic – they just say, 'I don't really know' – and some will be spiritual and be doing spiritual things," Professor Linda Woodhead, from King's College London was quoted as saying by BBC last November.
With inputs from agencies
Read all the Latest News, Trending News, Cricket News, Bollywood News,
India News and Entertainment News here. Follow us on Facebook, Twitter and Instagram.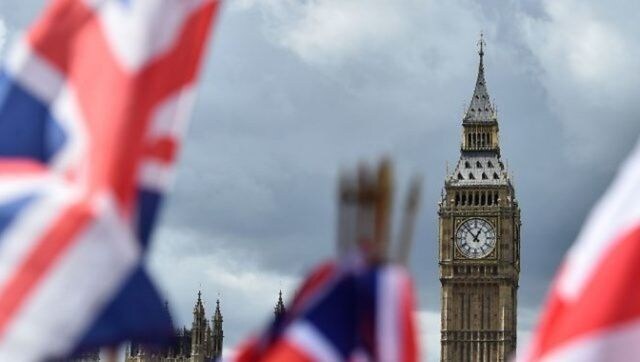 World
Hunt and Prime Minister Rishi Sunak are trying to hold the line on public-sector salaries because they say big pay increases will only fuel inflation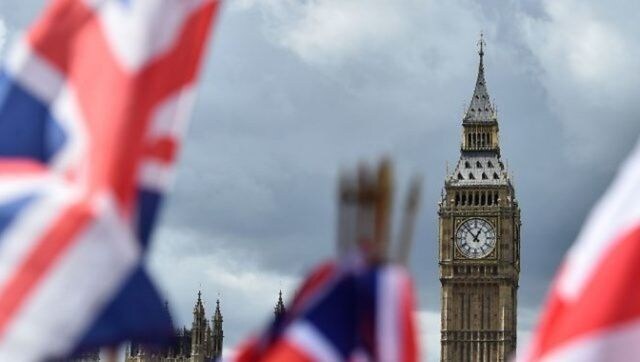 World
Pay excluding bonuses rose by 6.5% compared with 6.7% in the three months to December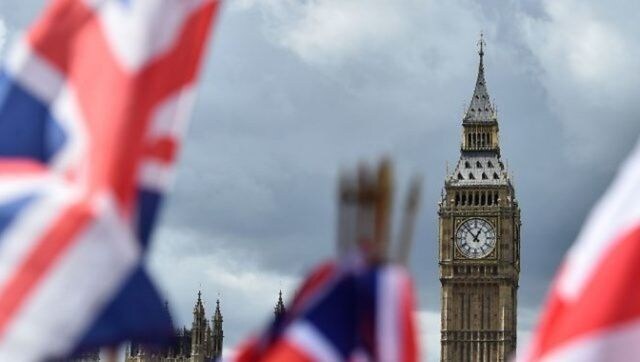 World
While economists expect prices to drop rapidly later this year, inflation is more than five times higher than the Bank of England's 2% target