Rehman Malik to face legal action from Pak election commission
Pakistan's Election Commission today announced it would take legal action against 12 lawmakers with dual nationality, including Interior Minister Rehman Malik.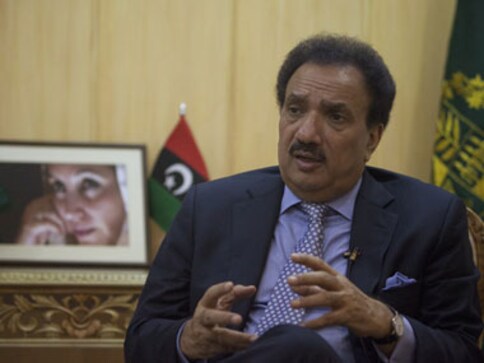 Islamabad: Pakistan's Election Commission today announced it would take legal action against 12 lawmakers with dual nationality, including Interior Minister Rehman Malik, for submitting false declarations about their citizenship during the 2008 polls.
Election Commission Secretary Ishtiaq Ahmed Khan told a news conference that the action was being taken in line with an order issued by the Supreme Court last week.
The apex court had disqualified 11 federal and provincial lawmakers and said Malik stands to lose his membership of the Senate or upper house of the Parliament.
The decision to initiate legal action against the 12 lawmakers was made during a meeting chaired by Chief Election Commissioner Fakhruddin G Ebrahim.
The poll panel directed provincial election commissioners to initiate legal action in sessions courts against the 12 lawmakers under the Representation of the People Act for indulging in "corrupt practices".
The Election Commission Secretary clarified that Malik had not yet been disqualified as a Senator and that he still held his public office. Malik's case had been forwarded by the Supreme Court to Senate Chairman Nayyar Bukhari as the minister had made a false declaration about his citizenship at the time of his election to the Senate in 2008, Khan said.
Once the Senate Chairman forwards the matter to the EC, it will decide whether Malik should be denotified, he said. If the Senate Chairman does not act within 30 days, the Election Commission will take action against Malik, Khan said.
Asked about Malik's right to appeal against the decision, Ahmed said he could approach the apex court as only a short order had been issued and a detailed judgement was awaited.
"If convicted, Malik can either face three years imprisonment or a fine of up to Rs 5,000 or both, as well as being ineligible to contest elections for the next five years," Ahmed said.
Among the lawmakers who were disqualified by the apex court on September 20 was Farahnaz Ispahani, a close aide to President Asif Ali Zardari and the wife of former Ambassador to the US Husain Haqqani.
It further directed them to frame a schedule for bye- elections to fill vacancies created by the disqualification of the 11 lawmakers. Khan said that in line with the Supreme Court's order, officials had been directed to obtain fresh declarations from all federal and provincial lawmakers testifying that they do not have dual nationality.
Interior Minister Malik, who was on a visit to the Maldives, told the media that he would personally appear before the sessions judge and prove his innocence.
PTI
World
Notwithstanding pressure from India, Pakistan's Interior Minister Rehman Malik today gave no indication of action being taken against 26/11 mastermind Hafiz Saeed, saying there was no credible evidence to arrest him.
India
Pakistan Interior Minister Rehman Malik said tensions between the nuclear-powered rivals have eased a great deal since the 2008 Mumbai terror attacks, in which 10 Pakistani terrorists killed 166 people
World
Rehman Malik, Pakistan's advisor to PM on Interior Affairs, today resigned from the Senate over a month after the Supreme Court suspended his membership of Parliament on the ground that he had failed to provide proof of renouncing his British citizenship.