Refugee who planned airport attack radicalised in Germany not Syria - Spiegel | Reuters
BERLIN The Syrian refugee suspected of planning to bomb a Berlin airport was radicalised only after arriving in Germany, Der Spiegel magazine reported on Friday, citing the suspect's brother who still lives in Syria.Jaber Albakr committed suicide in prison in Leipzig on Wednesday after two fellow Syrians had handed him over to police.Alaa Albakr, told Spiegel by telephone from Syria that a Muslim preacher in Berlin had radicalised his brother and told him to return to his homeland to fight, which he did, before heading back to Germany once again.'My brother was radicalised in Germany,' he said.In September 2015, seven months after arriving in Germany where he was granted asylum, Albakr returned to Syria where he joined Islamic State militants in Raqqa, Alaa Albakr said.If this is confirmed it would mark a major security lapse by the intelligence agencies that monitor potential militants among the some 900,000 migrants who arrived last year. German security sources told Reuters that Albakr had travelled to Turkey after receiving asylum in Germany and spent several months there this summer.Albakr's death makes it more difficult for investigators to track down the network behind his radicalisation, a government spokesman said
BERLIN The Syrian refugee suspected of planning to bomb a Berlin airport was radicalised only after arriving in Germany, Der Spiegel magazine reported on Friday, citing the suspect's brother who still lives in Syria.Jaber Albakr committed suicide in prison in Leipzig on Wednesday after two fellow Syrians had handed him over to police.Alaa Albakr, told Spiegel by telephone from Syria that a Muslim preacher in Berlin had radicalised his brother and told him to return to his homeland to fight, which he did, before heading back to Germany once again."My brother was radicalised in Germany," he said.In September 2015, seven months after arriving in Germany where he was granted asylum, Albakr returned to Syria where he joined Islamic State militants in Raqqa, Alaa Albakr said.If this is confirmed it would mark a major security lapse by the intelligence agencies that monitor potential militants among the some 900,000 migrants who arrived last year.
German security sources told Reuters that Albakr had travelled to Turkey after receiving asylum in Germany and spent several months there this summer.Albakr's death makes it more difficult for investigators to track down the network behind his radicalisation, a government spokesman said.
"Something went wrong ... and misjudgements were made," Steffen Seibert told a regular news conference."The death of the suspect makes the work of the investigators more difficult as what would have been possible to find out from him is no longer possible." Seibert added that the suicide must be thoroughly investigated. The results of an autopsy confirmed on Friday that the 22-year-old Syrian refugee had committed suicide.
Some 1.5 kilograms (3 pounds) of explosives were found at Albakr's apartment during a police raid on Saturday but he evaded capture and went on the run for two days. An opposition politician called the incident "an unprecedented sequence of failures by the police and judicial system". [nL8N1CJ2JF] (Reporting by Joseph Nasr; Editing by Andrea Shalal and Robin Pomeroy)
This story has not been edited by Firstpost staff and is generated by auto-feed.
World
Since taking office, US vice president Kamala Harris has met with or spoken to over thirty world leaders, promoting US interests on issues ranging from global health to climate change to cyber threats
World
Australia's submarine upgrade was a response to China's takeover of the South China Sea, aggressive bullying of Australia and intimidation of Japan and Taiwan, said Peter Jennings.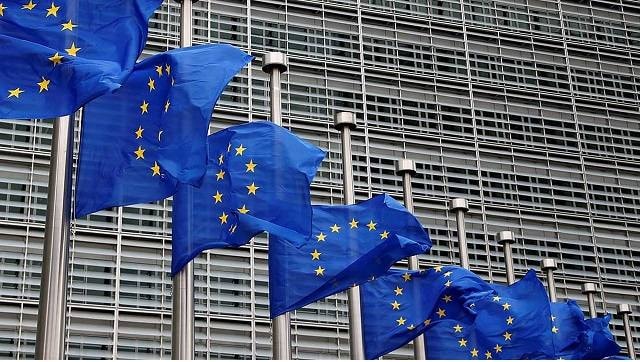 World
The US government on Monday announced that starting 1 November, it will lift the pandemic travel ban on all air passengers who are fully vaccinated and undergo testing and contact tracing.