Refugee Crisis Part IV: How Syrian migrants in Germany are rebuilding their lives and making new memories
Among the European nations, Germany has been an exception in terms of the number of refugees it has taken in.
Editor's Note: Refugee crisis is an oft-heard term in regular parlance. Ever since German chancellor Angela Merkel's famous 2015 "Wir schaffen das!" (We'll manage it) speech, Germany has emerged as a European nation taking in the most number of refugees. Firstpost's Nimish Sawant travelled to its capital Berlin, as part of the Robert Bosch Foundation's India - Germany Media Ambassadors program, to see how refugees are trying to integrate into the German society. This process goes much beyond just learning the language and knowing the customs and traditions. While some are trying to keep their culture alive in a foreign land, others are building a case for talented migrants in a society that is ageing fast. While some hope to go back home when the situation improves, others prefer building their lives anew in Germany. This article is part four of the five-part series which will explore the stories of refugees living in Berlin.
After Chancellor Angela Merkel's famous 'Wir schaffen das!' (we'll manage it) speech in 2015, the number of asylum applications have been thus: 4,22,000 in 2015; 7,22,000 in 2016 and the first quarter of 2017 has seen around 2,78,000 applications. 2017 will most likely see a drop in asylum seekers in Germany, considering the German government has reached an agreement with Turkey to contain the flow of migrants. Germany has also passed tough asylum laws that are aiming for the swift deportation of asylum seekers whose applications have been rejected.
Among the European nations, Germany has been an exception in terms of the number of refugees it has taken in. The rehabilitation of refugees is a matter of debate still, but it looks like Merkel's policies are working to a large extent. Yes, there are resistance movements such as Pegida - a right-wing group which is against the Islamisation of German cities and parties such as Alternative fur Deutschland (AfD) which have tried to spread the anti-refugee message. But according to many opinion polls, the CDU at 40 percent (up from 34 percent last year) is the clear leader as compared to say AfD which is at 8 percent (down from 12 percent last year).
But what do the asylum seekers who have been granted a Recognised Refugee status feel about their new homeland? What are their memories from back home? Would they like to go back to their home countries if the situation improves?
Firstpost spoke to four Syrian refugees living in Germany to get an idea of what being refugee means to them.
Mohammed, a maths graduate
"My name, my photo and what I talk about are three things that cannot go together," said Mohammed, as he agreed to speak to us about his experiences. Mohammed came to Germany via Libya and Italy. Having left his home in Damascus, Syria in mid-2013, Mohammed 'smuggled' himself to Cairo, Egypt before coming to Benghazi, Libya, where he worked with his brother for a year before the Libyan Civil war forced him to move to Germany. Now, a recognised refugee, Mohammed conducts walking tours in Berlin which have a Syrian historical element to them. He has also been awarded a scholarship to pursue studies in Germany which he is eagerly looking forward to. But his immediate family is still back in Syria. He hopes to get them to Germany someday. Here is his story in his words.
Rasha Deeb and Akhil Amre, artists
As I made my way up his house, 22-year-old Syrian artist Akhil Amre welcomed me in with his contagious smile. Hiding behind him were walls and window openings hung with art work. As the door opened you saw coloured canvas work of another Syrian artist living in the apartment - Rasha Deeb. As you go inside the house, the furniture is pointed towards the monochrome charcoal work of Akhil. It looks more like an art gallery space, than living quarters. A 'work-in-progress' painting in one corner of the room adds to that impression.
Akhil and Rasha are artists who escaped the Syrian war and are now trying to make a living in Germany. Having landed in Munich, after a 15-day boat ride, followed by transfers through various border countries such as Lebanon, Turkey, Austria and others, both the artists are trying to get integrated in the German society.
"The first step to getting integrated is learning the language. We are required to put in 600 hours of studying German. They take place form 8 am to 1 pm on weekdays. We are doing it and at the same time continuing to do our art work as well," says Akhil.
While Akhil's competence lies in charcoal art with themes covering gender equations, war, humanity among others, Rasha prefers using colour in her work which apart from alluding to the ongoing Syrian war also touches upon her reflections of this new country she is living in.
Even though she has been a fan of Pablo Picasso, Rasha claims that her work is not heavily inspired by the artists she loves. "I come from a war-torn country and I have enough reflections of my own to be inspired. I believe every artist in Syria has his or her own story to tell," says Rasha.
Having studied fine arts at the Damascus University, Rasha's areas of interest have been in sculpture and collage work amidst painting. But since coming to Germany, Rasha has focussed more on painting. While she still does sculpting work, Rasha says there are practical difficulties such as searching for a workshop, taking care of the materials, ensuring your noise levels are low and so on. Akhil had to leave his art studies mid-way as the ongoing conflict made it difficult for him to continue. He has also been trained in sculpting work.
A lot of Rasha's work currently involves acrylic on canvas. A common theme that stands out is a face which has varied expressions, a bird like creature in one corner, some negative space which she associates with 'kaffan' or a shroud among other things. Her recent history is quite evident in a lot of these portraiture work. One particularly poignant work that stood out for me was "Moving to another land", where you see a symbolic representation of a Syrian person looking back on her land as she is getting ready to escape the country - not sure whether she will return or not.
Akhil on the other hand, has a monochromatic aesthetic. To put it in his words, his work tries to fall between surrealism and realism. Off the bat, one notices the theme of war in his work. Be it the wearied face of the old man or the presence of a skeletal head on a desolate land which has a hybrid of a woman and horse looking out in the distance, not sure whether to stay put or move ahead. Gender equations, though not very explicit, do surface from his paintings as well.
Their families are still in Syria and the internet is their only means of keeping in touch. "Our families are safe right now. We try communicating through the internet, so long as the electricity is functioning back home," says Akhil.
Akhil and Rasha have had the opportunity to showcase some of their work at exhibitions held in South German cities. They both hope to be successful artists. But right now, their priorities lie in completing their German language training with flying colours. They also hope to keep creating more art along the way.
Part of their ambition is to showcase a different side of Syria, which Akhil claims is seen only through the prism of the ongoing conflict. "There is a lot of diversity in Syria in terms of food, habits, accents and cultural mores. But here we get painted with just one brush," says Akhil. He and Rasha want to change that, in their own small way.
Fadi Zaim, business graduate
This business management graduate from Damascus University had a steady job. But the conflict forced him to move to Germany, along with his mother and sister. Fadi works as an Outreach Manager at the ReDI School of Digital Integration, which helps train students with refugee backgrounds in areas such as programming, analytics, Internet of Things and more. He also manages the operations for Jasmin Catering, a service he co-founded with his mother and sister. As he tries to strengthen his family venture, Fadi has an interesting perspective of dealing with people who are against refugees. Hear Fadi talk about it:
Read more:
Part I: Berlin's ReDI school gives talented migrants the chance to integrate, contribute
Part II: Two Syrian refugees on a walking tour in Berlin tell us how history teaches us nothing
Part III: Fatet hummus, burak, kawag give Germany a taste of Syria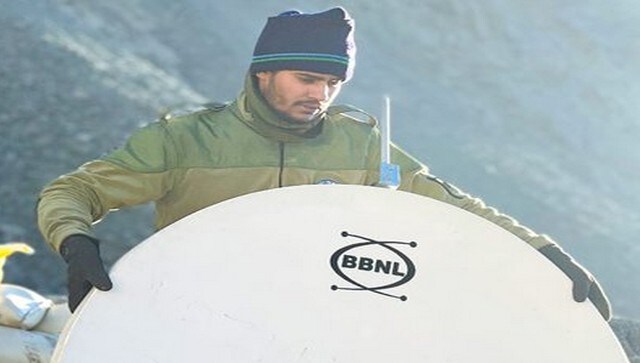 Explainers
The Leh-based Fire and Fury Corps, which handles military deployment along Kargil-Leh and secures the frontier with China and Pakistan, tweeted that internet was activated on the Siachen Glacier at 19,061 feet
Explainers
Experts say the area recaptured by Ukraine would represent a serious blow to Russia's military ambitions. Moscow has conceded having lost territory, but claimed its forces are 'regrouping' to the Donetsk region to focus military efforts there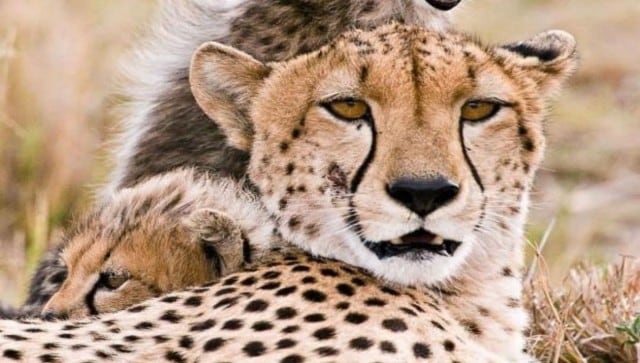 Explainers
Some say the presence of leopards in Kuno National Park could pose a problem for the big cats, while others point to reports of camera traps being removed and remain wary of poaching. But authorities say these lines of thinking miss the big picture