Refugee Crisis Part III: Fatet hummus, burak, kawag give Germany a taste of Syria
Refugee crisis is an oft-heard term in regular parlance. Ever since German Chancellor Angela Merkel's famous 2015 'Wir schaffen das!' (We'll manage it) speech, Germany has emerged as a European nation taking in the most number of refugees.
Editor's Note: Refugee crisis is an oft-heard term in regular parlance. Ever since German chancellor Angela Merkel's famous 2015 "Wir schaffen das!" (We'll manage it) speech, Germany has emerged as a European nation taking in the most number of refugees. Firstpost's Nimish Sawant travelled to its capital Berlin, as part of the Robert Bosch Foundation's India - Germany Media Ambassadors program, to see how refugees are trying to integrate into the German society. This process goes much beyond just learning the language and knowing the customs and traditions. While some are trying to keep their culture alive in a foreign land, others are building a case for talented migrants in a society that is ageing fast. While some hope to go back home when the situation improves, others prefer building their lives anew in Germany. This article is part three of a five-part series which will explore the stories of refugees living in Berlin.
The floor of the kitchen was flooded with large plastic bags from the supermarket, holding food items that would be used later in the day. Two glass containers full of hummus were placed on the table in front. A jar of fruits was placed beside them. One chef was near the basin, washing and sorting out the chicken to be cut in just the right size. One would certainly not expect a 'Pizza Haus' to look this way at noon on a weekday.
What used to be a pizza parlour till some months ago, is now the kitchen of a catering service which started in Berlin just a year ago. Jasmin Catering, the brainchild of a Syrian refugee Fadi Zaim, aims at introducing Berliners to a taste of authentic Syrian cuisine. Fadi along with his sister Lana Zaim and their mother Salma Alarmachi who is the head chef, are the core team members.
Fadi was checking and re-checking the menu descriptions of all the dishes one last time before packing them in a bag. This is Jasmin Catering's second service for a wedding. Since its formation in 2016, this family-run catering business has certainly come a long way.
Fadi, currently living in Berlin, was a business management graduate from the Damascus University. He worked with his father as a contractor for embassies of various European countries, till it became difficult to live in Damascus. His journey to Germany was quite smooth as compared to the rest of his countrymen. He got a visa from the German government under a special programme. His mother and sister were living in Berlin at the time.
But the limited variety of German food did not really pique Fadi's interests. Coming from Syria, which at one time boasted the world's largest restaurant and where the cuisine is unique in its own way as compared to other West Asian countries, Fadi found his food options limited. While he was sorted at home, outdoors he would have to settle for German wursts or pizzas or the other Berlin favourite - Doener Kebap.
In addition to the Syrian cuisine, Fadi loves Indian and Pakistani spicy dishes as well, with chicken Biryani being his favourite. He would make it a point to speak about this to his classmates at the ReDI School of Digital Integration, where he now works as an Outreach Manager.
A chance picnic with his classmates after graduation, would set the ball rolling for the formation of Jasmin Catering. Fadi, his mother and his sister, prepared a Syrian meal for his classmates, on a request from his instructors. While refugee students from Syria and neighbouring countries loved the Syrian food, as it reminded them of home, it was the German teachers and instructors who also instantly took a liking to the food.
As part of his graduation, Fadi was expected to present a project. His project was an online food ordering application prototype. During his presentation at Startup Summit 2016 convention, Fadi presented his idea for the app. Since he had used the photos of traditional Syrian food items during the app demo, it made the members of the audience curious.
"Post the event, a gentleman walked up to me and told me that he would like to taste some of the food that was showcased. I thought he probably needed some tasting menu, and that I would keep aside a plate for him when we prepared Syrian food next time at such events," said Fadi. On speaking further with this business development manager from a large MNC, Fadi realised that it was a formal request for catering opportunity for a team building workshop which would take place a month later.
After confirming with his mother and sister, Fadi gave the gentleman the green signal. The next month was a whirlwind - getting his catering service registered, making a business card, writing an offer of different kinds of food items that would be available, clicking professional food photographs and making flyers out of them. A month later, the catering service went smoothly.
That team building workshop led to the formation of Jasmin Catering. Participants at the workshop liked what they ate and spread the word. The orders for Syrian food catering have never stopped since. According to Fadi, ReDI School is still one of their biggest supporters.
So what exactly is the Syrian cuisine that has a lot of Berliners licking their fingers?
Some of the popular dishes include Baba Ghanush, the eggplant based appetizer mixed with a dash of crushed walnuts; the Syrian take on hummus called Fatet Hummus which involves a generous mix of spiced yoghurt and chickpea paste, sprinkled with greens and pomegranate seeds.
Jasmin Catering also offers a Vegan Fatet Hummus which replaces yoghurt with soy. Then there are the different varieties of Burak, which are almost like flat fried dumplings with fillings containing spinach and nuts for the vegetarians or meat for the non-vegetarians, along with some secret Syrian sauce for added flavour. Tabbouleh is the popular Syrian mixed vegetable salad prepared with the freshest seasonal vegetables with a dash of lemon. Among the mains, there is Kawag, a stew that can be made with meat, as well as, vegetables.
But thanks to the different taste buds of the Germans, Fadi's mother had to rework some of the dishes to be adaptable to the German palate.
"For instance, we cannot prepare very spicy food, like we do back home. In Syria we use a lot of garlic in our cooking, but the German clients don't it so much. So it has been a learning experience. My mother also created the Vegan Kofta, but without tofu," says Fadi.
The reception has been quite encouraging for the budding catering company. Fadi said it was difficult to predict the number of orders the service would get each month, as it is still early days. So far, the majority of the orders have come due to word of mouth, thanks to their clients.
Having said that, Jasmin Catering company has served at well-known global companies as well as Berlin-based startups on a regular basis.
They count Facebook, Cisco, Deutsche Bahn and Deutsche Telekom among their regular clients and that list keeps growing. German Chancellor Angela Merkel has also been among the prominent German personalities to have tasted the food prepared by Jasmin Catering.
With the influx of refugees, Berlin's food landscape is also witness experimentation. As compared to other German cities, Berlin has quite an international outlook.
To give an idea of its multi-cultural ethos, Berlin has more Doner Kebap shops than one would find in Istanbul. But even though Syrian cuisine is something that is relatively new to the city, there are a few restaurants such as Alagami and Mandi which also have an all-Syrian kitchen staff. Services such as Uber den Tellerand are also quite popular in Germany, where refugees have cookout sessions with locals, and which also offer catering services. So Jasmin Catering certainly has competition.
But Fadi does not let that affect him. He knows he has a lot of work ahead of him. A website is in the works as well. But it is the idea of empowering the refugees and his fellow Syrians that keeps Fadi going. So even though the core team involves Fadi, his sister and his mother, depending on the orders Fadi does take the help of other Syrian women to help them out.
"Any chance we get, we try and involve other refugees to help us out, so they can also earn some money on the side. It helps us to keep our bonds stronger. We specially involve the Syrian women as they know how to prepare these traditional food items and how to ensure uniformity of taste," says Fadi.
According to Fadi, Syrian food is quite different from Turkish and Lebanese food. Considering Syria used to be a major trading hub in the past, its portfolio of spice-mixes is quite different from other middle eastern countries. Influences range from Asia, Middle-East and even Africa.
But are the ingredients for traditional Syrian dishes easily available in Berlin? "That is one good thing about Berlin. You will find all the ingredients if you really look for them. This is not true in other parts of Germany," says Fadi.
While Fadi would prefer staying in Germany, he still wants to keep the love for his native cuisine alive. Even his company's name - Jasmin - has a connection to his hometown of Damascus, which is also nicknamed Jasmin city due to the abundance of jasmines during the spring season.
One can sense a hint of loss somewhere as Fadi talks about Syria, but for him, expanding his catering service to other cities is a priority. It almost seems like Fadi wants to keep Syria alive through the food, as he goes about making his living in Germany.
Read more:
Part I: Berlin's ReDI school gives talented migrants the chance to integrate, contribute
Part II: Two Syrian refugees on a walking tour in Berlin tell us how history teaches us nothing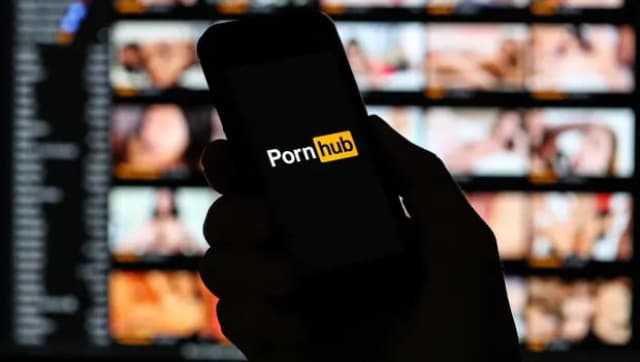 Explainers
News of a 10-year-old being raped and murdered, allegedly by a porn-addicted teenager, has raised the old demand of banning X-rated content online. But studies show countries which loosened porn restrictions witnessed a decrease in sex crimes and experts say porn may act a 'safety valve' for men
Explainers
A joint advisory from Air India and AI Express said the UAE has issued new guidelines barring entry of passengers with a single name on their passports. Those identified as inadmissible will be deported to their country of origin
Explainers
Viktor Orban donned a scarf depicting 'Greater Hungary' – the historical Hungarian kingdom that contained almost all of what is today Slovakia and large parts of other neighbouring countries including Ukraine, Austria, Croatia, Serbia – to a soccer match on 20 November. Now they are seething