Reality of CPEC dawns on new Pakistan govt; Imran Khan caught between his people's interests and appeasing China
To be clear, the CPEC was never meant to be a charity project for Pakistan by 'big brother' China
It seems that the winds of change are blowing into Pakistan, fresh from other parts of South and South East Asia. In Sri Lanka, President Maithripala Sirisena  is reportedly re-thinking Chinese investment norms, while Malaysia, once the top trading and investment destination for China is reassessing the relationship. Prime Minister Mahathir Bin Mohamad recently warned of "new colonialism" during his recent visit to China.
Burdened with severe debt and spooked by public resistance, various leaders are now looking for ways to stem the tide. Chinese investment is still welcome, but the strings attached are going to be carefully assessed.
This also seems to be the trend of thinking in Pakistan. While a hue and cry is being made about the forced resignation of Princeton prodigy Atif Mian, on account of being an Ahmadi, the actual reasons for his ouster may lie in the fact that he has been publicly demanding probity into deals made with the Chinese. Atif frequently cited the lack of open bidding, the unsavoury business practices of Chinese firms, and the absolute opacity in terms of borrowing, on Twitter. None of this would have made him in the least popular either with the Pakistan Army or its Chinese counterparts in Beijing.  Clearly, Prime Minister Imran Khan clearly wanted him as part of the Economic Advisory Council, but had to bow to pressure from the religious Right — a standardised tool of the khakis for time immemorial.
The lack of transparency in CPEC deals was again on the front pages, but from an unlikely source. Chinese foreign minister Wang Yi came calling on the new government, and the fact that he was received at Chaklala by a junior Foreign Office official was initially the subject of media speculation, given that the last time he came calling, it was the Punjab chief minister who welcomed him. However, what raised eyebrows were his comments at a meeting with the top brass of both sides. It was reported that the Chinese side had urged the inclusion of third countries into specific projects to forestall criticism from the US and India on the very issue of opacity in terms of projects.
Among these 'third countries' are likely to be Saudi Arabia, whose Information Minister Dr Awad Bin Saleh bin Awad came calling, and to whom Imran promptly appealed to for investment. Russia's then acting ambassador Vladimir Berezyuk has already expressed eagerness to buy into CPEC projects. Beijing has followed this practice of involving other countries in sustaining a port project, with the Colombo Port being the most recent example. While Sri Lanka does attract investment, the possibility of investment in Pakistan — arguably the lowest investment destination in years, is another thing altogether.
Meanwhile, it is certainly odd that the Chinese foreign minister is concerned about Indian/American criticism. The most concern is being expressed inside Pakistan by well informed officials from the State Bank of Pakistan among others. Recently, Abdul Razzak Dawood, an industrialist and advisor to the government, told Financial Times that under the previous government, Chinese companies had been given tax breaks and other concessions, thus receiving undue advantage vis-à-vis other Pakistani companies. His plans included putting the whole project on hold for a year, and then perhaps extending the investment time line.
Inevitably, he was forced to recant his statements the very next day, but there is little doubt that people with an understanding of big business are having second thoughts. Unlike Malaysia however, there is little economic reporting and understanding in Pakistan, and even major business channels have not focussed on the CPEC. A groundswell of disenchantment on CPEC therefore has yet to arise, but is likely as Pakistani businessmen start digging in their heels.
Imran could not but be aware that having come to power on a "socialistic platform", he has to deliver on his promises for development to seep down to the people. While his admiration for China has been evident in several of his media interactions, he is astute enough to understand that Chinese projects need to be turned towards actual development rather than enriching Chinese corporations. An instance in this regard is Gwadar. China has a 40-year lease on the port, and according to the last government, 91 percent of the profits will go to China for that period.
Alongside, budget documents show that the so called 'development' projects slated for the province are proceeding at a snail's pace, and with meagre funding. In the current financial year, the budget earmarked just PKR 18 million (around Rs one crore) in a CPEC loan for drinking water facilities for Balochistan. A planned upgrade of a hospital receives a mere hundred thousand (around Rs 58 lakh). The present government in Pakistan has committed itself to "re-arrange" some of the CPEC funding towards social sector schemes in health, education and training.
"Realigning the goals of CPEC, Pakistan has introduced new targets of socioeconomic and regional development under this unprecedented mega project," said the Planning Commission in an official statement. That's not going to be something the Chinese will like. The "Master Plan" for the CPEC which was leaked by Dawn last year, reads like a Roman-style takeover plan rather than anything even remotely to do with social sector reform.
Meanwhile, a degree of desperation is apparent in terms of raising money, even as Pakistan readies to go to the IMF with the highest-ever loan request, pegged between $10 and 15 billion, far higher than the largest loan of $7.6 bn in 2008 . The 'donate for dams' initiative has led to the Pakistan army handing over a cheque for a billion rupees, while overseas Pakistanis seem to be rallying behind the cause. So far it seems the call has generated around PKR two billion (around Rs 117 crore) for the Diamer and Bhasha dams that have project costs of upwards of PKR 1400 billion (around Rs 82,300 crore).
The prime minister also seems to be looking at selling government land. He was seen to be exulting on Twitter that government-held urban land alone was worth more than PKR 300 billion (around Rs 17,600 crore). All this has raised the ire of economists who see crowdsourcing as a poor way of building infrastructure and paying off debts. Meanwhile, the rumour doing the corridors is for plans to get China to renegotiate around $28 billion in loans to FDI.
Less than a month after being sworn in, reality has hit the new government.
Praiseworthy attempts to get key economists to guide the country into a more sustainable era has come up against the usual forces that previous governments had to deal with and usually succumbed to. Nawaz Sharif must be bent double in his jail cell. The irony can't be lost on anyone. Once Imran was the arbiter of the masses. Now he has to arbitrate between what is a clear plan to exploit the very people he has sworn to protect and nurture, and a large power that has the very reverse in mind when investing.
To be clear, the CPEC was never meant to be a charity project by 'big brother' China. A well-known Chinese professor recently warned against such thinking, and taking the projects for granted. As the professor said, CPEC was not a "gift" to be take for granted. What she did not say, was that if they did, they would come up against a certain Xi Jinping.
Find latest and upcoming tech gadgets online on Tech2 Gadgets. Get technology news, gadgets reviews & ratings. Popular gadgets including laptop, tablet and mobile specifications, features, prices, comparison.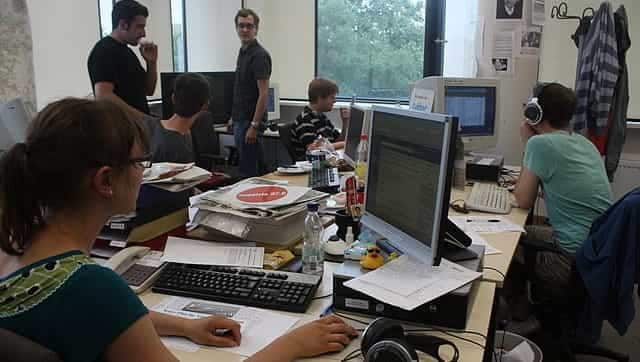 Business
The digital media space has been attracting substantial foreign investments in the last few years and has been creating significant employment opportunities in India.
World
Trump will go down in history as the Republican president who fulfilled his party's perhaps greatest agenda, one that was thirty years in the making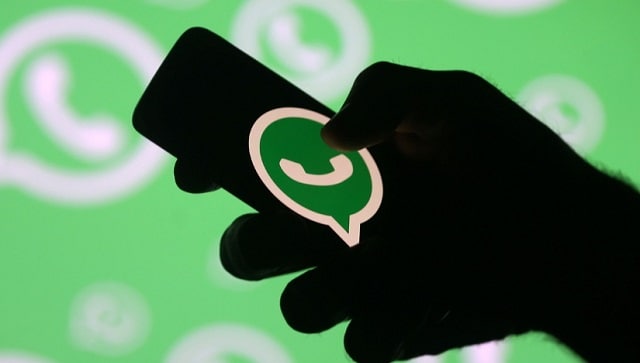 India
With the data collected from WhatsApp, Facebook Inc may establish a monopoly in digital marketing leading to justified concerns from anti-trust activists