Reactions from Rome: Italian media split on marines' 'rescue'
While Italian public opinion is firmly behind their government, the media have been split along ideological lines, with left-leaning publications attacking Rome's 'scandalous' behaviour.
"Everything is fine now," Massimiliano Latorre's mother told reporters when the Italian government refused to send her son and his fellow marine Salvatore Girone back to India, adding "Our boys are free to do their duty. Justice has been done." The note of finality seemed to suggest that the two men were now free to return to their ordinary lives as free citizens.
But Italian authorities are now showing signs of life with military prosecutor Marco De Paolis beginning an investigation into whether the two men disobeyed orders. On Wednesday, he summoned Latorre and Girone for questioning. This can be read as an acknowledgement that "justice" has not in fact been done in the deaths of the two Indian fishermen who were killed by its citizens. Or more likely, as a government source told Reuters, it is an assertion of "Italian jurisdiction over the case."
Just as popular sentiment in India has been fairly unanimous in condemning the great Italian prisonbreak, the Italians are no less enthusiastic in their support of their government's action, with 72 percent agreeing with it. As DNA reports, the Italian Navy website carries a pointed acknowledgement of the "many expressions of solidarity in this period from people, who have given their solid support in various ways, through e-mail or public demonstrations."
Opinions in the Italian media are however split along more ideological lines. The nationalist La Stampa framed Rome's actions as a preemptive effort to save the marines from a rigged Indian justice system: "There is only one prospect: trial and definite conviction. Latorre and Girone risk ending in prison, with a sentence that can go from 42 years to death." But the left-leaning papers have been less sympathetic. The daily newspaper Il Manifesto has described the move as "scandalous" since "the Italian government had given a formal undertaking that the two marines would return to stand trial under India law," adding: "It is right to defend them diplomatically. But to organise an escape is shameful."
Even those who question India's right to try the men have been fiercely critical of the Italian government's lack of sensitivity. According to Outlook magazine, former prosecutor Bruno Tinti criticised Rome for "cutting a miserable international figure" and extending a hero's welcome to the marines:
It's understandable that their parents were glad to see them, but it's totally inappropriate that (President Giorgio) Napolitano should receive them and shake their hands: what had they done to deserve the congratulations of the president of the republic? Had he limited himself to thanking India for its trust and guaranteeing respect of the pact it would have been better.
Given this unseemly precedent, the decision to open at least the military investigation may come as a belated attempt to correct the PR blunder. But the prospects of any justice being served in Italy remain dim:
But a report published by La Repubblica newspaper called into question the seriousness of the Italian authorities' stated intention to bring the two men to trial in their own country. Rome prosecutors had ordered the Carabinieri paramilitary police to gather evidence about the incident from the Italian navy, including the position of the Enrica Lexie oil tanker, the dynamics of the shooting and recordings of telephone conversations. So far the only documents in the prosecutors' file, La Rep­ubblica said, are the depositions of the two marines, who were questioned by Italian magistrates in early January.
The initiation of a military investigation is not very significant since the case may yet be transferred to the criminal court where the two men are charged with murder.
Find latest and upcoming tech gadgets online on Tech2 Gadgets. Get technology news, gadgets reviews & ratings. Popular gadgets including laptop, tablet and mobile specifications, features, prices, comparison.
Sports
Harry Maguire was sent off for England in the first half at Wembley for two clumsy yellow cards, and Christian Eriksen then converted a 35th-minute penalty on the occasion of his 100th cap to put the Danes ahead.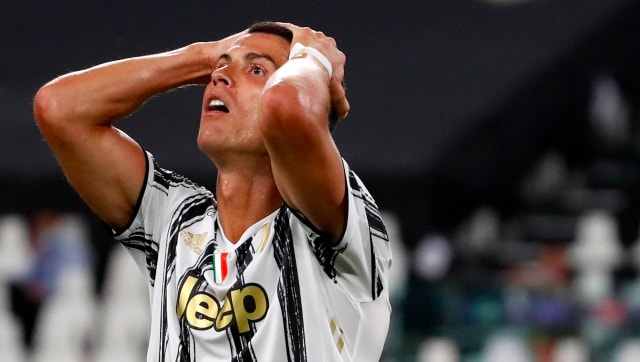 Sports
Ronaldo had been separated from the rest of the Portugal group after testing positive for COVID-19 on Monday. He was said to be asymptomatic and in good health condition.