Rapists should marry their victims: New shocker from SL President
Rajapaksa, addressing heads of media organisations had said, "If under aged girls are statutorily raped and the sexual act was however with consent, it may be good to have legislation that allows the perpetrator to marry the 'victim' with her consent."
That Sri Lankan President Mahinda Rajapaksa does not have the best reputation when it comes to human rights and minority rights is a well known fact.
His government has dedicated the last five years completely denying the overwhelming evidence that the Sri Lankan army completely decimated regions demarcated as 'safe zones' during the tail end of the civil war with the LTTE, killing hundreds of thousands of civilians.
Add to that, the continued harassment of human rights activists such as Ruki Fernando, the 'disappearance' of journalists like Prageeth Eknaligoda and of course the fabled 'white vans' that famously pick up and then 'disappear' any voices of dissent, and what you have is a very dubious record of governance.
Now it turns out that there is one more item you can add to this list - women's rights.
The Rajapaksa family, that controls much of Sri Lanka - Mahinda's brother Chamal Rajapaksa is the speaker, another brother - Gotabhaya - heads the all powerful defence ministry and his son, Namal Rajapaksa is a prominent campaigner for the government - have lately been accumulating quite a cringeworthy collection of quotes related to women's rights.
According to this story by the Sri Lanka Guardian, Rajapaksa, addressing heads of media organisations had said, "If under aged girls are statutorily raped and the sexual act was however with consent, it may be good to have legislation that allows the perpetrator to marry the 'victim' with her consent."
The comment was made soon after a similar remark by the Sri Lankan women's affairs minister Tissa Karaliyadda who had said rapists should marry their victims if the victims wish so. And that if an underage girl was raped, the rapist would have to wait until she was 18 and then marry her, he said.
Namal Rajapaksa had his own brush with controversy when he retweeted an extremely offensive tweet about a woman candidate in the recent provincial council elections, which he then attempted to justify by saying that he only retweeted 'things that made him laugh'.
Quite apart from the outrage that this has generated across the board, the thinking behind the remarks is also extremely problematic.
As noted by the Sri Lanka Guardian what is perhaps most disturbing about the President's remark is that "He says children can 'consent' to a sexual act. So when a male adult rapes a female child and claims that he did so with her consent and she is too confused or scared or shocked to prove otherwise, he can escape punishment, by promising to marry her when she is 18. Currently statutory rape laws apply to children under 16. How old does the President think a female-child has to be, in order to 'consent' to a 'sexual act'? Fourteen? Twelve? Younger?"
Such thinking will give rapists and child molestors a huge loophole by which they will be able to not only get away, but justify their actions. How for instance is 'consent' determined? If there was no one else present at the time of the incident, what do we do when it's one person's word against the other? And what happens when the head of state of a country backs such problematic and regressive thinking?
Given the trademark defiance with which the President and his family has traditionally reacted to all criticism, it is very unlikely that he will back down from this stance. Even more disturbingly, a law backing a rape marriage clause may just be passed in the country's Parliament.
Find latest and upcoming tech gadgets online on Tech2 Gadgets. Get technology news, gadgets reviews & ratings. Popular gadgets including laptop, tablet and mobile specifications, features, prices, comparison.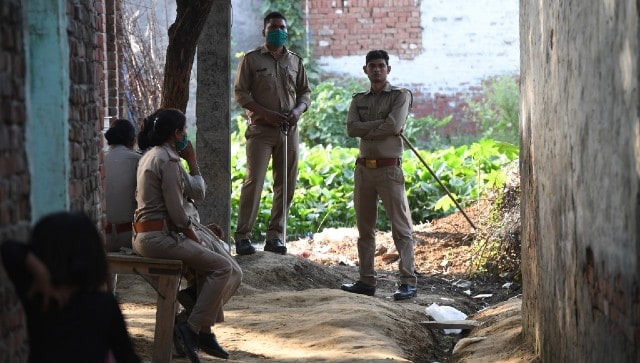 India
The civil rights body also demanded security for the family and their rehabilitation through the Nirbhaya Fund. It also said that the name of PFI has been dragged into the case to create a Hindu-Muslim chasm and divert attention
First Cricket News
England will play two Twenty20 internationals in Karachi on 14 and 15 October in their first visit to Pakistan since 2005.
First Cricket News
Zoysa was accused of agreeing to introduce players to an Indian national to arrange match-fixing at a tournament in the United Arab Emirates