Rants on Kashmir and ceasefire violation: How Pakistan celebrated its Independence Day
Quite a lot of things happened on Sunday when Pakistan celebrated its 70th Independence Day.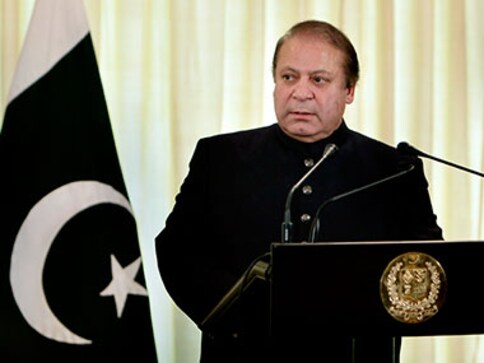 Quite a lot of things happened on Sunday when Pakistan celebrated its 70th Independence Day. While there was a lot of celebration involved, a lot of bitter remarks against India and even against Pakistan itself were made.
Perhaps the most provocative statement came from Pakistan High Commissioner Abdul Basit who said that Pakistan's Independence Day this year was dedicated to Kashmir's 'azaadi'.
"Struggle for independence will continue till Kashmir gets freedom. Sacrifice of the people of Kashmir will not go in vain," Basit had said during the Independence Day celebrations at the Pakistan embassy in New Delhi.
Pakistan's prime minister Nawaz Sharif also said that this year's Independence Day was dedicated to the freedom of Kashmir. "I dedicate this year's 14 August to the freedom of Kashmir. I dedicate it to those people of Kashmir, who bravely faced the state oppression but kept the spirit of freedom alive," 24News quoted him as saying.
He also expressed grief over the attack in Quetta. "The pain of Quetta's martyrs is still fresh. Today, we are also remembering those martyrs, who sacrificed their lives to protect this independence," the report further quoted him as saying.
Sharif also said that the 'spirit of independence' in Jammu and Kashmir in India was as its peak.
He also said that the "spirit of 1965 was still alive with full vigour, when Pakistani armed forces and the people confronted the enemy."
According to Radio Pakistan, the country's Minister for Kashmir Affairs Barjees Tahir urged the United Nations to implement its resolution to come up with a solution to the Kashmir dispute "as per the aspirations of the Kashmiris".
Another news report by Geo TV said that people in India's Jammu and Kashmir flouted curfew and other restrictions to celebrate Pakistan's Independence Day by staging pro-Pakistan rallies and hoisting Pakistani flags in the area.
It was also a day marked by some violence. While Pakistani news reports said that India resorted to "unprovoked firing" across the Line of Control, Indian news reports said that it was Pakistan which had violated the ceasefire.
However, it was not just India which was the target of bitter remarks on Pakistan's Independence Day. An editorial in The News International, a Pakistani newspaper, also said that despite 70 years of independence, Pakistan's democracy remained fragile, unlike in India.
"As we celebrate independence, we must also remember that democracy in Pakistan remains fragile," the editorial said.
"We have around us political mayhem with growing discord between major political parties and the inevitable sense of instability that this brings," the editorial wrote.
"We only need to look across the border to see how a stable political system has remained in place," it added, in a clear reference to India.
The editorial also expressed concern over the quality of life in Pakistan.
"Our living conditions are not a source of much joy, with only a minority having access to clean water. The majority of deaths due to illness in the country are caused due to unsafe water and there are millions of people across the country who have never visited a health professional through their lives."
However, celebrations also took place across the nation. According to The Nation, special prayers were offered for the prosperity of the country. The celebrations began with a 31-gun salute in Islamabad and a 21-gun salute in all federating units.
Flag-hoisting ceremonies were also held in provincial capitals, district headquarters and at public sector and private institutions. Change of guard ceremonies were held at the mausoleums of the Quaid-e-Azam (Muhammad Ali Jinnah) in Karachi and philosopher poet Allama Muhammad Iqbal in Lahore.
The main ceremony took place at the Convention Centre in Islamabad where Pakistani president Mamnoon Hussain and Nawaz Sharif hoisted the Pakistani national flag. According to The Hindu, Hussain talked about internal challenges facing the country and the importance of militancy. However, he also touched upon the topic of Kashmir.
"Pakistan cannot forget Kashmiris and would continue to support them to get right of self-determination in light of the UN resolution," the report quoted him as saying.
Soldiers from India and Pakistan also exchanged sweets at the Atari-Wagah border.
(With inputs from agencies)
India
The accident took place on the Baggan-Katli road in the Billawar area when the driver of the cab lost control while negotiating a blind curve
India
Rajni Bala was shot dead outside the government school where she worked in Gopalpara in Kulgam on 31 May
India
The mine, which was found buried by the Border Security Force, was later safely defused by experts of the bomb disposal squad