Rafale row: Dassault unions' documents put up by French aviation blog threaten to spark fresh controversy
New document published by a French aviation website may raise new questions on Dassault Aviations stand that it freely chose India's Reliance Group as offset partner in the Rafale deal.
As the Rafale row escalates between the Opposition and the Narendra Modi government, a French aviation blog has published what it claims to be a summary of meetings between two French trade unions which may spark fresh controversy on Dassault Aviation's stand of 'choosing' its offset partner.
The documents published on the website portail-aviation purportedly state it was 'imperative and obligatory' for Dassault Aviation to accept Dassault Reliance Aerospace Ltd (DRAL) as "contrepartie" (counterpart) in order to obtain the export contract.  The images are of documents published by two unions of Rafale-manufacturer Dassault: the Confédération française démocratique du travail (CFDT) and Confédération générale du travail (CGT).
Yves Pagot—a Paris-based researcher, former Air Force official and defence writer—published what he claims to be the same 'internal' Dassault document presented by COO of Dassault Aviation Loik Segalen before a French confederation of trade unions. The French journal Mediapart also cited an 'internal document' that allegedly indicates that the offset partnership with Reliance was obligatory and mandatory for Dassault Aviation to sell Rafale jets to India.
The CGT statement towards the end states:"...a complete presentation of 'Make in India' with the creation of the enterprise 'Dassault Reliance Aerospace' at Nagpur was done for us. According to Mr (Loik) Segalen it was imperative and obligatory for Dassault Aviation to accept this "contrepartie" in order to obtain the export contract Rafale India."
The second report of meeting with CFDT mentions that the Indian government's "Make in India" was "the inevitable consequence" of the deal "imposed" by India and hence "the Joint Venture with Reliance was created to attain this objective", NDTV reported.
In his post, Yves Pagot refused to interpret the document and has mentioned that he leaves it open to the readers "if Reliance was a company imposed by the Indian government after the offsets or not?".
Earlier, French portal Mediapart published a report which allegedly referred to the second document where Dassault deputy CEO Segalen is quoted as informing his staff members in May 2017 that Dassault's joint venture with Ambani's Reliance group (called Dassault Reliance Aerospace Ltd, or DRAL) for discharging offsets in the Rafale deal was a "precondition". It was apparently "imperative and obligatory" for the jet manufacturing firm to win the 36-aircraft deal. It was this report that Congress chief Rahul Gandhi relied on to further criticise the Modi government and terming the deal as a case of corruption.
Dassault is obligated under French law to explain to its workers' union why it was shifting its production of Falcon business jets to Nagpur in India under joint venture DRAL (Dassault Reliance Aerospace Ltd) instead of creating jobs for French labourers. The firm identified Reliance as "counterpartie" or "counterpart" in the French document.
However, Dassault's CEO Eric Trappier clarified in an interview with news agency AFP that the document refers to India's "offset clause" and shifting of a part of the work to India as "mandatory" part of the 36 aircraft deal, and nowhere, he claims, has Segalen said that the company was obligated to take Reliance on board. The company owed an explanation to its workers why the deal won't yield as many jobs as labour unions would have hoped, and cited the offset contract under India's Defence Procurement Procedure (DPP) as the reason.
Under India's Defence offset policy, a foreign supplier of equipment agrees to manufacture a given percent of his product (in terms of value) in the buying country. The defence offset policy is a part of Defence Procurement and Procedure (DPP). The DPP also aims to overcome other hurdles prevalent in the defence sector such as India's dependence on import of defence technology. To change the same, the government introduced several measures including defence FDI and promotion of private sector participation. A major policy push in this direction is the defence offset policy which may become a chief instrument for India to develop its indigenous defence manufacturing sector.
Dassault Aviation in its press release maintained that "has freely chosen to make a partnership with India's Reliance Group" so the publication of this new document may raise new questions on the contradiction between Dassault's previous statements and the summary of meetings with French trade unions.
World
Five Indians were among the 72 people onboard the Yeti Airlines plane. They have been identified as Abhisekh Kushwaha, Bishal Sharma, Anil Kumar Rajbhar, Sonu Jaiswal and Sanjaya Jaiswal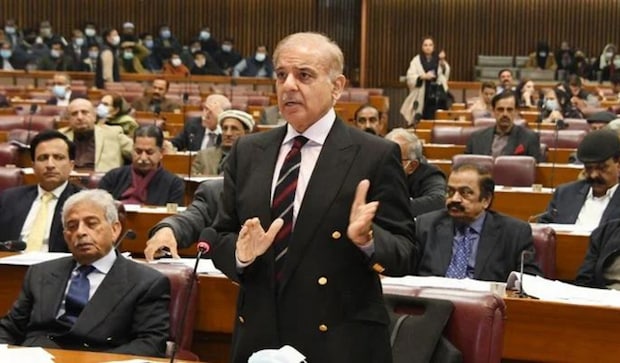 Politics
Shehbaz Sharif said that Pakistan has learned its lesson after several wars with India and stressed that now it wants peace with its neighbour
Opinion
Would Bharat Jodo Yatra make some promising and fresh beginnings in Kashmir? Looks a tough call given the baggage of history and the poor track record