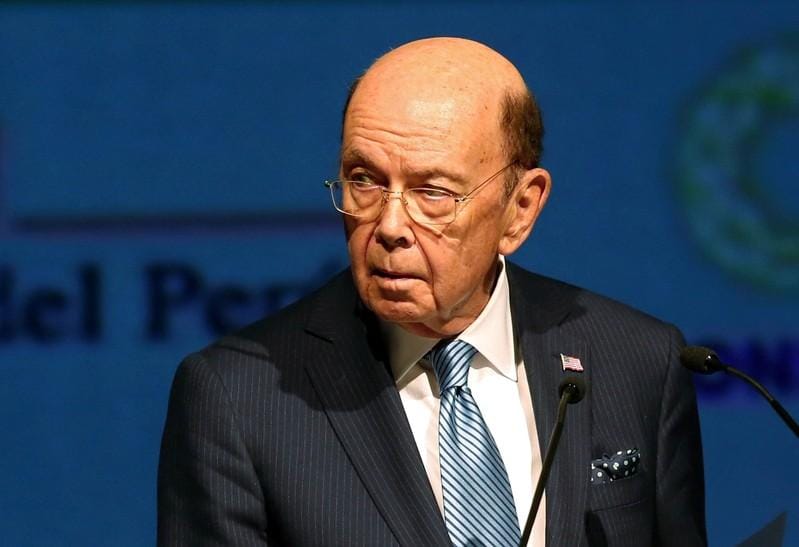 By Nick Brown
NEW YORK (Reuters) - Lawyers for the U.S. government on Tuesday wrapped up their defence of Commerce Secretary Wilbur Ross' decision to add a citizenship question to the 2020 Census, saying he has broad latitude to run the decennial survey.
The judge hearing the case in federal court in New York promised a quick ruling.
Eighteen U.S. states, 15 cities and a slew of civil rights groups sued the administration over the plan, arguing it was intended to frighten immigrants into abstaining from the count, costing immigrant communities political representation and billions in federal aid.
Ross, a Republican, has said that citizenship data from the next census is needed to enforce federal laws against voter discrimination.
Judge Jesse Furman said he planned to rule "as soon as I can, hopefully in the next few weeks."
Brett Shumate, a lawyer for the Department of Justice, said Ross has broad leeway to decide how the Census Bureau conducts its survey. Ross "doesn't have to choose the best option" as long as he considers all evidence in good faith and gives a "reasoned explanation" for his choice, Shumate said.
Attorneys for the plaintiffs reiterated a host of arguments to illustrate political motives.
The effects of a citizenship question were not sufficiently tested, they argued, and existing data, including from the U.S. Census Bureau itself, shows the question will lower the response rate and harm data quality. They have also argued that voter discrimination laws have been enforced for decades without a citizenship question.
The once-a-decade census is used to determine the allocation to states of seats in the U.S. House of Representatives and to distribute billions of dollars in federal funds to local communities.
Opponents of the citizenship question took to the chilly New York streets after the trial, wielding signs proclaiming "No Human Being is Illegal." Liz Ouyang, coordinator of the New York Counts 2020 Coalition, told reporters that the case "was about lies, cheating and abuse from the very top."
(Reporting by Nick Brown; Editing by Richard Valdmanis and Leslie Adler)
This story has not been edited by Firstpost staff and is generated by auto-feed.
Firstpost is now on WhatsApp. For the latest analysis, commentary and news updates, sign up for our WhatsApp services. Just go to Firstpost.com/Whatsapp and hit the Subscribe button.
Updated Date: Nov 28, 2018 03:06:21 IST