Quetta terror strike: At least 44 killed, over 100 wounded in Pakistan police academy attack
At least 44 people were killed and more than a hundred wounded in an overnight raid by militants on a police academy in southwest Pakistan, officials said Tuesday, after declaring a military counter-operation was finished.
Quetta: At least 44 people were killed and more than a hundred wounded in an overnight raid by militants on a police academy in southwest Pakistan, officials said Tuesday, after declaring a military counter-operation was finished.
The attack on the Balochistan Police College, located 20 kilometers east of provincial capital Quetta, began at around 11:10 pm (1810 GMT) Monday, with gunfire continuing to ring out from the site hours later.
Sarfaraz Bugti, the home minister of Balochistan province, told reporters assembled at the site early Tuesday that the sprawling compound had been attacked by three militants equipped with suicide jackets, revising down an earlier estimate of "five to six" assailants.
"They first targeted the watch tower sentry, and after exchanging fire killed him and were able to enter the academy grounds," he said.
He later tweeted that the death toll stood at 44 while 118 had been wounded, making the attack the third deadliest in Pakistan this year.
Major General Sher Afgan, chief of the paramilitary Frontier Corps in Balochistan, which led the counter-operation said, "the attack was over in around three hours after we arrived".
He added that communications intercepts showed the militants belonged to the Al-Alimi faction of the Lashkar-e-Jhangvi militant group — which is affiliated with the Pakistani Taliban.
"They were in communication with operatives in Afghanistan," he said. The group itself has not claimed the attack.
Bugti said the compound was housing some 700 recruits at the time of the attack, hundreds of whom were rescued.
The area was plunged into darkness when the counter-offensive was launched, while security personnel created a cordon and ambulances zoomed in and out, taking the injured to hospitals. Military helicopters circled overhead.
As the battle continued, police and civil administration officials at the site told AFP they had heard several loud blasts.
A man who identified himself as a police cadet told reporters: "I saw three men in camouflage whose faces were hidden carrying Kalashnikovs. They started firing and entered the dormitory but I managed to escape over a wall."
Strife-hit province
Mineral-rich but impoverished Balochistan, Pakistan's largest province, is beset by sectarian strife, Islamist violence and an on-off separatist insurgency that has lasted for decades.
The army has also repeatedly been accused by international rights groups of abuses in Balochistan, particularly against nationalists demanding autonomy and a greater share of the region's resources.
In August, a suicide bombing at a Quetta hospital claimed by the Islamic State group and the Jamaat-ul-Ahrar faction of the Pakistani Taliban killed 73 people, including many of the city's lawyer community who had gone there to mourn the fatal shooting of a colleague.
Pakistan has been battling an Islamist insurgency since shortly after it decided to ally with the US following its invasion of Afghanistan in 2001.
Violence has declined in recent years following a series of military offensives in the northwest border areas as well as concerted efforts to block the militants' sources of funding.
But the remnants of militant groups are still able to carry out periodic bloody attacks, particularly in the northwest.
Monday night's attack also came a day after separatist gunmen for the Baloch Liberation Army on a motorcycle shot dead two coast guards and a civilian and wounded a shopkeeper in a remote southwest coastal town in the same province.
Balochistan is also a key region for China's ambitious $46 billion China-Pakistan Economic Corridor (CPEC) infrastructure project linking its western province of Xinjiang to the Arabian Sea via Pakistan.
Security problems have mired CPEC in the past with numerous separatist attacks, but China has said it is confident the Pakistani military is in control.
World
The white flags of the Afghan Taliban were spotted on the rooftop of the Jamia Hafsa, a women's madrasa in the capital, on Saturday, Dawn newspaper reported
World
Kabul airport was left trashed after foreign forces completed their chaotic withdrawal on 30 August, evacuating more than 120,000 people from the country.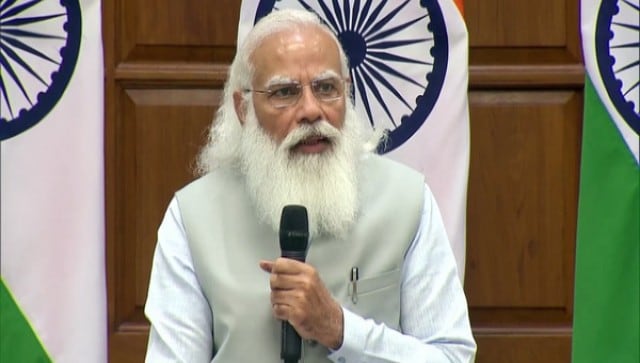 World
New strategic alignments and alliances are taking shape, even as old relationships suddenly seem to have regained their relevance