Quetta Carnage: Dear Pakistan, don't blame India; stop offering hospitality to terror groups
It won't be too long before media and political leaders in Pakistan begin to find tenuous links between the terror attack in Quetta and Indian machinations or the 'foreign hand' behind it.
It won't be too long before media and political leaders in Pakistan begin to find tenuous links between the terror attack in Quetta and Indian machinations or the 'foreign hand' behind it.
But if they do go down that ho hum route (and someone will because it is sort of mandated in the ping pong equation between the two countries), they will know from Karachi to Lahore that India does not have any sort of infrastructure even remotely capable of creating a launch pad on the outskirts of a cantonment stronghold like Quetta and then going in for such an attack or finding the 'right' people to do the dirty work.
Quetta is where the prestigious Command and Staff College is located, that being the equivalent of the Defence Services Staff College in Wellington, Nilgiris. It also has two airbases in Samungli Airbase and Khalid both of which were attacked by militants in 2014. It is also X111 Corps headquarter.
There is just no viable Indian fifth column and besides it being a populist talk show subject using that excuse will resolve nothing. Also, while it might be tempting to incite rage by saying that the Baloch police academy was placed in the cross hairs by Indian design to foment more trouble in that region the fact is that Indians don't need to up the ante and certainly not through carnage.
The issue is already on the global stage.
Pakistan should also understand that there is no one in India who feels even a sliver of exultation over the death of 60 young men setting out on their careers. It would be safe to say that the condolences are extremely sincere and only underscore the Indian intention that terror cannot be an export and if you store it at home the risk of the 'ammo' depot blowing up in your face is very high. There is no such thing as selective extremism and it only points a sharp arrow to the article in The Dawn that the civil administration has warned the Pakistan army to stop giving succour to outfits that target India while hunting down those that place a red dot on the home front.
Placing restrictions on journalists like Cyril Almedia don't resolve anything either. He had hit the nail on the head.
If at all, against the backdrop of multiple terror groups, affiliates and breakaways the outburst from ex-cricketer Imran Khan about India 'imploding' Pakistan seems superfluous. There are so many of these hydra heads now that even Pakistan is hard placed to keep track of them. Nor can it be an easy task to figure out who is for or against the country and at which juncture. By that token even if there are similarities between the Pathankot assault and this one, what difference does that make and how is it a mitigating factor? As far as India is concerned the only relevant common factor is that both attacks emanated from the same territory. There is nothing so complex about shoot-and-scoot tactics if you are prepared to die.
At present count, across the border there are officially 12 homegrown outfits that see terror as an option and 32 internationally linked groups that have no qualms about choosing soft targets. There are also four extremist trusts whose doctrine calls for violence. That is 48 active terrorist cabals in Pakistan.
By now there may be twice as many undocumented mini-groups that have started as off shoots of these organisations and formed their own AK 47 and suicide vest clubs.  The writing on the wall is simple. Dismantle the infrastructure for offering hospitality to groups that espouse violence and do it right across the board.
India
India needs to be an equal partner on a host of other responses – not the least among them is our Co-Win software. In this situation, Britain can antagonise India at its own peril. And the ramifications of it will not be restricted to the Covid response alone.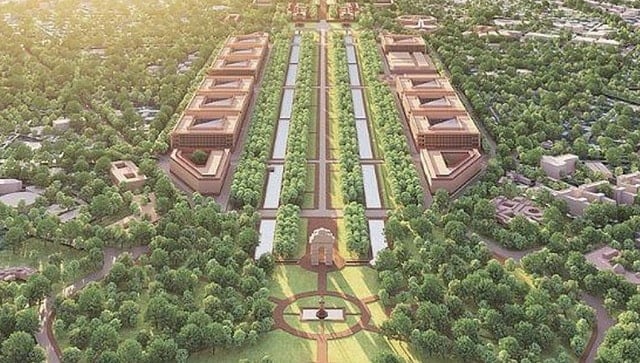 India
In this day and age where even private homes undergo renovation regularly, the Indian State continues to operate out of 90-year-old repurposed colonial homes retained after independence
India
In trying new faces, the BJP seems to be focused on building a generation of political successors who can take over after a period of astonishing growth the party has seen under Modi and Shah