Quetta attack: A primer on Lashkar-e-Jhangvi, who allegedly carried out strike
Pakistan on Tuesday mourned the killing of at least 61 people in a brutal gun and suicide bomb assault on a police academy, the deadliest attack on a security installation in the country's history.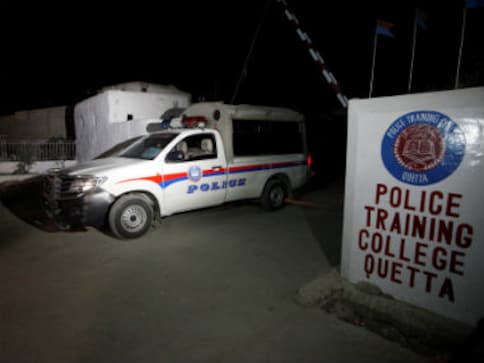 Pakistan on Tuesday mourned the killing of at least 61 people in a brutal gun and suicide bomb assault on a police academy, the deadliest attack on a security installation in the country's history.
Three masked gunmen burst into the sprawling academy in the south-west, pretending to be soldiers as they targeted sleeping quarters home to some 700 recruits.
Major General Sher Afgan, chief of the paramilitary Frontier Corps in Balochistan which led the counter-operation, blamed the attack on the Pakistani Taliban-affiliated Lashkar-e-Jhangvi (LeJ) militant group, and said the counter-strike was over in three hours.
An emailed claim from the Pakistani Taliban, which shares close operational ties with LeJ, backed that assertion.
"This attack was carried (out on the instructions of) Mullah Daud Mansour, close ally of Hakimullah Mehsud and head of Pakistani Taliban in Karachi," it said, adding that four fighters took part.
It said the attack was revenge for the deaths of its fighters "outside jails" in Punjab province, in an apparent reference to the recent surge in extrajudicial killings of LeJ fighters.
The Islamic State group also made a claim via Amaq, its affiliated news agency, and released a picture of what it said were the three attackers.
LeJ officially pledges allegiance to Al-Qaeda, the IS group's major rival. But the dual claims could be evidence of new linkages that remain unofficial, analysts say.
"Lashkar-e-Jhangvi's claim seems to carry more weightage but IS has released photographs of the militants and this link between LeJ and IS will be determined in the coming days," said analyst Amir Rana, the director of the Pakistan Institute for Peace Studies, a think tank.
Lashkar-e-Jhangvi
What is most interesting about the group is that while it does not feature as prominently as the likes of Hizbul Mujahideen or Laskhar-e-Taiba in terrorism discourse, it is responsible for some of the most brutal and audacious terror strikes on the subcontinent. One reason for this could be the fact that although India has designated LeJ as a terrorist organisation, the outfits attacks are almost exclusively limited to Pakistan (not even PoK).
Formed in 1996, Lashkar-e-Jhangvi (LeJ) is a Sunni-Deobandi terrorist outfit formed under the leadership of Akram Lahori, Riaz Basra and Malik Ishaque.
The outfit derives its name from Maulana Haq Nawaz Jhangvi, the slain co-founder of Sipah-e-Sahaba Pakistan (SSP), a Sunni extremist outfit. LeJ broke away from SSP, accusing the latter of  deviating from the ideals of Maulana Jhangvi after his death.
SSP, which emerged around 1985, had initially resorted to violence against the Shia community. But after a decade of fighting, which also resulted in te death of Maulana Jhangvi, cracks began to appear in the outfit.
Riaz Basra, rejecting calls to join mainstream politics and scale down attacks, formed LeJ and began allying itself with the Taliban movement which was taking over in Afghanistan. Both the groups affiliated themselves to the Deobandi tradition.
The LeJ aims to transform Pakistan into a Sunni State, primarily through violent means.
The group set up their base in Afganistan after securing support from the Taliban regime, which also served as safe havens for Pakistani criminals and militants.
Basra was suspected of involvement in a plot in January 1999 to assassinate Nawaz Sharif, the then prime minister, reports The Guardian.
In 2001, then Pakistan President Pervez Musharraf proscribed LeJ. After the ban, some of its members fled to Afghanistan.
Lahori took over the operations after Riaz Basra killed in 2002 and began developing ties with Al-Qaeda.
In 2002, LeJ, along with Al-Qaeda, was allegedly involved in the abduction-cum-murder of US journalist Daniel Pearl.
The outfit was also involved in the car bomb attack on French nationals in Karachi in May 2002, and car bombings outside the US Consulate in Karachi in June 2002 and March 2006.
In 2003, LeJ carried out two failed assassination attempts against Musharraf.
In 2007, the Interior Ministry said that the suicide bomber involved in the assassination of Benazir Bhutto belonged to LeJ, reports CNN.
LeJ chief Qari Zafar is suspected of involvement in the September 2008 truck bombing of the Marriot Hotel in Islamabad.
In 2009, LeJ terrorists were allegedly involved in the attack on Sri Lankan cricket team while they were travelling in a bus.
In 2013, LeJ claimed responsibility for the snooker hall attack in Pakistan which killed 115 people. In February the same year, LeJ claimed responsibility for Quetta bomb blast which killed at least 81 people.
According to Voa News, analysts believe the group is now linked with Islamic Sstate through an alliance of anti-Shia ideology.
And since 2013, there's been very little news of the group until now.
Pakistan's The Express Tribune, reported that the former leader of LeJ was planning to join IS, which has recently shown signs of expanding in Pakistan, before he was killed in a police shootout earlier in 2016.
With inputs from agencies
Politics
His selection assumes significance as the dissension-riven Congress faces the Assembly polls in less than five months and the fact that Dalit voters comprise 32 percent of the state's electorate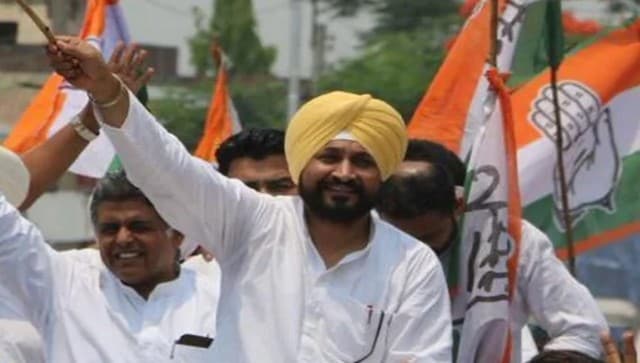 Politics
The development comes after much speculation with the names of Sunil Jakhar, Navjot Singh Sidhu, Tript Rajinder Singh Bajwa and Sukhjinder Singh Randhawa doing the rounds for the top post
World
It wasn't immediately clear whether Taliban officials were among the dead and wounded. At least 20 people have been wounded