Qatar-Gulf crisis: 'Demand to shut down Al Jazeera is unjustified,' acting managing director tells Firstpost
Al Jazeera on Monday released a video on its Facebook page, demanding freedom of the press in response to the list of demands served to the Qatar government by the member states of the Gulf Cooperation Council (GCC)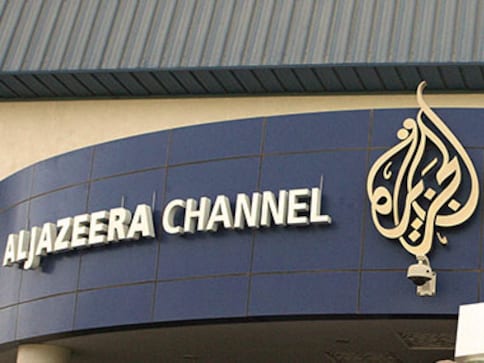 Al Jazeera, one of the few media organisations reporting independently from the West Asian region, on Monday released a video on its Facebook page, demanding freedom of the press in response to the list of demands served to the Qatar government by the member states of the Gulf Cooperation Council (GCC).
The reason for Al Jazeera's reaction is because the 13-point list from Saudi Arabia, Bahrain, UAE and Egypt enclosed a peculiar demand: To shutdown Al Jazeera and other media affiliated outlets. It evoked a strong reaction from global media with The New York Times, The Guardian, Reporters Without Borders, Human Rights Watch and the Committee to Protect Journalists condemning the efforts to pressurise Qatar to close the network.
The demand to shut down Al Jazeera is peculiar as the countries led by Saudi Arabia initially stated they were doing so due to Qatar's alleged funding of terrorist groups. If terrorism is all that they were concerned about, why did shutting down a media organisation feature on the list of demands to ensure cooperation in the region?
"It goes back to the Arab Spring that started in 2011. Al Jazeera at that time, in its reporting, became the voice of the people on the streets, of their hopes and dreams. It provided a voice to the voiceless. We did not stick to the state version of events which we believe countries in the region felt threatened by," says Giles Trendle, acting managing director of Al Jazeera English over a telephonic interview. The Qatari-funded television station with a strong editorial independence won millions of viewers due to its free reporting, inviting backlash from Arab governments who accused it of supporting Islamists.
When Al Jazeera Arabic went on air in 1996, it was vastly different from other media organisations in the region which were largely state-controlled government mouthpieces. Al Jazeera played an important role in revolutionising the media scene in the region due to the variety in its reporting. An open letter from Al Jazeera says, "Freedom of speech — and the freedom for journalists to carry out their responsibilities — may be an accepted norm in many parts of the world, but it is a right, which is so often challenged for political gain in parts of the Arab world."
"Anybody could call in and talk," said Trendle. "We present different opinions and perspectives across the political spectrum from activists, secularists and Islamists. Al Jazeera reports on all aspects of the truth. We are not partisan to any particular ideology." Due to its commitment to report on all sides of the story, even those that went against governments, it drew ire and started becoming a thorn in the countries' sides while creating a revolution in the media scene.
This is supported by the fact that many Al Jazeera journalists have been detained, imprisoned and even killed in countries like Syria, Libya, Iraq for the work they did.
One of them, Australian Al Jazeera reporter Peter Greste, was allowed to leave after spending 400 days in prison in Egypt, which incidentally is also one of the countries supporting Saudi Arabia in its demand to close the media network. At present, Mahmoud Hussein remains detained in Egypt after he was arrested on 20 December, 2016 in Cairo while on a holiday.
"There have been instances where our offices have been shut and our licence to broadcast revoked. We condemn all of it. Free media is an important part of society. The present demand to shut down Al Jazeera is unjustified," said Trendle. In the past, Al Jazeera bureaus have been shut down in Egypt, Saudi Arabia, Iraq and most recently in Amman, Jordan. Incidentally Qatar, where Al Jazeera is headquartered in Doha, is one of the freer nations in the Arab region in terms of press freedom. It is ranked 123rd on the Press Freedom Index currently while Saudi Arabia (168th), Egypt (161st) and Bahrain (164th) are ranked far lower. Interestingly, in UAE — which is one of the countries backing Saudi Arabia in its call to shutdown — Al Jazeera is ranked 119th on the Press Freedom Index, much higher than even Qatar. However, it must also be noted that Qatar's press freedom ranking has fallen from 115th in 2015 and 117th in 2016.
But what triggered this diplomatic crisis in the first place? According to Al Jazeera, a series of false statements attributed to the emir of Qatar was aired in by UAE and Saudi-owned networks on 23 May. This led to the announcement of a trade and diplomatic embargo on Qatar. On the morning of 5 June, Bahrain first announced severing of diplomatic ties with Qatar with Saudi Arabia, UAE and Egypt following suit within 10 minutes. A total of 10 countries cut diplomatic ties with Qatar including Yemen, Libya, Maldives, Mauritania, Senegal and Comoros citing Qatar's alleged support and funding of terrorist groups such as Hezbollah and Muslim Brotherhood – a claim Qatar has consistently denied and rejected. Following this, Saudi Arabia and others issued a 13-point list of demands that Qatar must agree to resolve the diplomatic crisis some of which include shutting of Al Jazeera, shutting down a Turkish base and severing all alleged ties with Hezbollah, Muslim Brotherhood, Al-Qaeda and Islamic State groups. At present, Qatar has been given an extension of 48 hours to meet the deadline to agree to the demands. As per latest reports, Qatar's foreign minister Mohammed bin Abdulrahman Al Thani is in Kuwait, to mediate the crisis and respond to the demands.
Asked if Al Jazeera reports as vociferously on Qatar, where it is based, as it does for other Arab countries, Trendle said, "Yes, we ask tough questions to Qatari officials as well. We conducted interviews with them over allegations of corruption in the World Cup, mistreatment of migrant labour in the country, the war in Syria to name a few. We don't hold back."
However, a piece published in The Atlantic on 24 June, 2017 by a former Al Jazeera English employee Gregg Carlstrom said: "On 14 August, 2013, as security forces were brutally clearing a pro-Morsi sit-in, an Al Jazeera English presenter asked a Brotherhood spokesperson a valid question: Why were women and children still present at a protest that would inevitably be targeted by the authorities? The anchor was almost immediately pulled off the air and reprimanded for being insufficiently sympathetic to the group."
To this, Trendle initially responded that he did not recall the incident and would need to check on the validity of this anecdote from a former staff member and said, "It does seem unlikely that anyone would be 'immediately pulled off the air'." He later verified the incident and said: "During a live, developing story from Cairo, one anchor was replaced by another anchor who was fluent in the Arabic language to take in the fast evolving events in Cairo. It was not a question of pulling anyone off-air but a rotation of presenters due to the demands of a developing story."
On 30 June, UN High Commissioner Zeid Ra'ad al-Hussein called the Saudi-led bloc's demand to close Al Jazeera 'unacceptable​'. "Whether or not you watch it, like it, or agree with its editorial standpoints, Al Jazeera's Arabic and English channels are legitimate, and have many millions of viewers," Hussein's spokesperson Rupert Colville said.
In midst of uncertainty and fears of closing down Al Jazeera, is the media network confident the political atmosphere in the region will not lead to its shutdown? Trendle responded Al Jazeera will continue doing its journalism, "The list of demands is ultimately in the hands of politicians. As journalists, we will seek to continue to do our jobs."
For Alison Bethel McKenzie, a press freedom advocate and former director of the International Press Institute in Vienna, calling for the shutdown of an entire network that provides news and information to people all over the world is a huge strike against press freedom. "There are many concerns about press freedom in the region, largely centered on self-censorship, restrictions on coverage of royals, Islam and other touchy issues. There are also serious concerns regarding women in the media," she said.
Explainers
Codeine is an opioid medication that doctors may use to treat pain. It is used in cough syrups and has mild pain-relieving properties, but it is a powerful drug that one can get addicted to
Explainers
Serbia, which has refused to recognise Kosovo, cherishes the region as the heart of its statehood and religion. Kosovo's majority ethnic Albanians, who are mostly Muslims, view Kosovo as their country and accuse Serbia of occupation and repression
Explainers
Prosecutors have accused Shakira of defrauding the Spanish tax office out of 14.5 million euros on income earned between 2012 and 2014. However, the superstar has stated that she is 'absolutely certain of her innocence' and rejected a plea deal