Qatar congratulates Saudi Arabia's crown prince Mohammed bin Salman amid strain in diplomatic ties
Qatar's emir congratulated Saudi Arabia's newly-appointed Crown Prince Mohammed bin Salman on Wednesday and called for 'brotherly relations' between the two countries
Doha: Qatar's emir congratulated Saudi Arabia's newly-appointed Crown Prince Mohammed bin Salman on Wednesday and called for "brotherly relations" between the two countries, currently locked in a bitter diplomatic dispute.
State media in the gas-rich Gulf state said Emir Sheikh Tamim bin Hamad Al-Thani had sent a cable of congratulations to the Saudi leadership.
The message was sent to King Salman "on the occasion of the selection of his royal highness Prince Mohammed bin Salman bin Abdulaziz Al-Saud as Crown Prince", said the Qatar News Agency.
The statement also expressed hopes "brotherly relations between the two brotherly countries".
A message of congratulations was also posted on social media.
Earlier this month, Saudi Arabia and a number allies including the United Arab Emirates, Bahrain and Egypt severed all links with Qatar over accusations that Doha supports extremism.
As well as diplomatic isolation, other measures taken included the closing of Qatar's only land border, which it shares with Saudi.
Qatar denies the charges of supporting extremism.
Despite efforts at mediation from Kuwait, Turkey and the United States, the dispute between the Gulf countries has now entered its third week.
Sports
Igor Stimac said India could have scored more points in their FIFA World Cup 2020 Qualifiers campaign.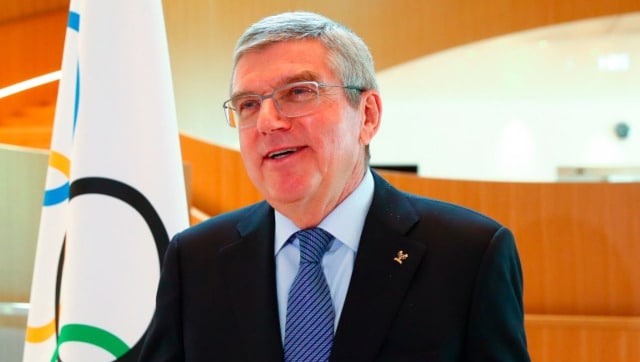 Sports
The 102 IOC members will now vote on the proposal at the IOC session on 21 July in Tokyo ahead of this summer's Olympic Games in the Japanese capital.
Sports
Norway, which has not qualified for a major international competition since Euro 2000, is currently fourth in its World Cup qualifying group.