Putin, Obama confirm willingness to strengthen Syria ceasefire and humanitarian aid
Russian President Vladimir Putin and his US counterpart Barack Obama agreed to strengthen a Syria ceasefire brokered by their two nations, the Kremlin said
Moscow: Russian President Vladimir Putin and his US counterpart Barack Obama agreed to strengthen a Syria ceasefire brokered by their two nations, the Kremlin said.
"The leaders discussed in detail the situation in Syria, confirming in particular their intention to facilitate the strengthening of a Russian-US initiated ceasefire in this country as well as access for humanitarian aid," the Kremlin said in a statement.
Putin also stressed the need for "moderate" rebels to distance themselves from Islamic State and Al-Nusra Front jihadists and also urged the closure of the border between Syria and Turkey from where "supplies of arms for extremists" are continuing, the Kremlin said.
A landmark partial ceasefire, which was negotiated by the United States and Russia and took effect on 27 February, had dramatically curtailed violence across much of Syria and raised hopes that a lasting deal could be struck in Geneva to end the bloodshed.
But fighting has surged around second city Aleppo in the last week, prompting tens of thousands of people to flee, leading the opposition to question President Bashar al-Assad's commitment to a political solution to a conflict that has displaced half of the population and killed more than 270,000 people.
Syria's opposition has postponed its "formal participation" in peace talks in protest over escalating
violence, but will remain in Geneva and may continue informal discussions with mediators, the UN envoy said Monday.
The Kremlin said both Putin and Obama had stressed the "significance" of the Geneva talks and the two also agreed that the two countries' security services and defence ministries would ramp up cooperation over Syria.
"With this end in view additional measures on how to quickly react to existing ceasefire violations will be worked out," the Kremlin added.
Obama also thanked Putin for Russia's help in helping secure the release of a US national, Kevin Dawes, who had been held in Syria, the Kremlin said.
The 33-year-old man - identified by the FBI as a freelance photographer - had been abducted in 2012 after crossing the border from Turkey.
Moscow said the Assad regime had detained him for "entering Syria illegally."
World
The speech Biden delivered sounded much like what he would have said before the Taliban took Kabul, Afghanistan, without resistance, and before the pivot to Asia became a hindrance to relations with Europe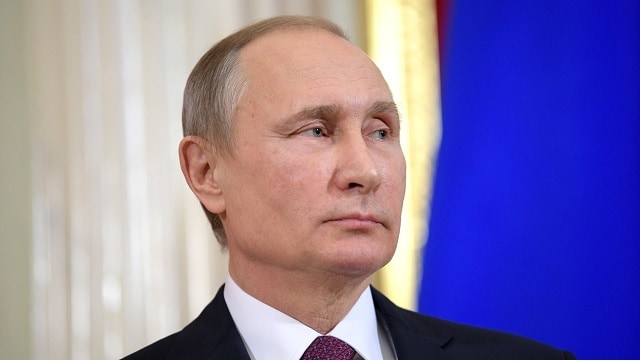 World
Russian authorities unleashed sweeping crackdown on Kremlin critics this year resulting in only few Opposition candidates being allowed to run for elections
Sports
By beating Djokovic in Sunday's final, Medvedev became the first Russian to win a major title since Maria Sharapova in 2014, and the first Russian man since Marat Safin in 2005.