G-20 nations fund IS? That's not what Putin said and if he had, it would not be entirely wrong
Days after the terror group Islamic State launched six coordinated terror attacks in Paris, Russian President Vladimir Putin made it to the headlines with this 'sensational' and rather blunt quote. Or did he? Let's take a look at what the media reported.
Days after the terror group Islamic State launched six coordinated terror attacks in Paris, Russian President Vladimir Putin made it to the headlines with this 'sensational' and rather blunt quote. Or did he? Let's take a look at what the media reported.
"Days after Islamic State jihadists struck Paris with multiple, co-ordinated terror attacks, Russian President Vladimir Putin has said that the terrorists were receiving funding from at least 40 countries," Zee News reported.
The report in DNA said, "Russian President Vladimir Putin has claimed that the Islamic State (IS) terror group, which carried out attacks in Paris that killed 132, is being financed by 40 countries around the globe, including some G-20 nations."
Now, here's what the Russian President actually said while speaking to the media in Moscow when he shared Russian intelligence data on the Islamic State financing during the just-concluded G20 meet in Turkey's Antalya.
"I gave examples based on our information about individuals financing various Islamic State subgroups in different countries. We have established that financing is coming from 40 countries, including G20 countries. We discussed this issue."
It is not only far-fetched to conclude from Putin's statement that he alleged that G-20 nations are funding the Islamic State but also grossly inaccurate. There's a difference between 'individuals financing Islamic State subgroups' and nations funding the terror group, and that is a lot.
Let's take a deeper look at it. Even though Putin is not entirely right, he is not totally wrong either and here's why.
There is no credible estimate of the secretive group's net worth, but in October 2014 an American official described it as amassing wealth at "a pretty massive clip". According to The Economist article published in January 2015, a fighter of the group gets $400 a month which is more than what Syrian rebel groups or the Iraqi government offers.
In a Thomson Reuters study titled, Islamic State: The Economy-Based Terrorist Funding, authors Jean-Charles Brisard and Damien Martinez in October 2014 said that according to conservative estimates, the Islamic State controls assets in excess of $2 trillion, "with a current annual income amounting to $2.9 billion." Apart from relying heavily on illegal activities to finance their terror ops, the group has no problem in receiving frequent donations from NGOs based in Gulf nations such as Saudi Arabia, Kuwait and Qatar. It should be noted that nations in the Persian Gulf region are also supposed allies of the United States of America.
Interestingly, the US and Russia don't see eye to eye when it comes to countering terrorism in the Middle-Eastern countries. Speaking to RT.com, online arm of the state-run Russia Today, Putin said, "We also suggested engaging in anti-ISIS cooperation. Unfortunately, our partners in the United States initially refused. They simply sent a written note that said, "We decline your suggestion."
Like The Daily Beast argued in this June 2014 article, due to pressure from the US, the Arab Gulf governments have been forced to crackdown on funding 'Sunni extremist groups.' However, things get tricky since there is domestic pressure, as well, to fight the "unavoidable Shiite-Sunni regional war which is only getting worse by the day." According to a December 2013 report by The Brookings Institution, a Washington think tank, "The US Treasury is aware of this activity and has expressed concern about this flow of private financing. But Western diplomats' and officials' general response has been a collective shrug."
So, striking off Putin's remarks as whimsical could be wrong. However, Putin is not entirely right either when he says that Islamic State's growth is because of a few individuals who are helping the terror organisation grow. Here's why.
Islamic State, as a terror group, is pretty self-sufficient and is one of the most well-oiled terror organisations in the world. The profile and the power of this group are a first in the history of contemporary terrorism. As the report by Thomson Reuters states, Islamic State have their very own business model, which no more depends solely on outsider 'donation'.
The terror group was already raising $70 million to US$200 million a year from criminal activities by 2006 and by November 2006, a US government report assessed that the group had successfully created a self-sustaining insurgency in Iraq.
"The assessment highlighted oil smuggling, kidnapping for ransom and political corruption as the most significant and profitable activities. It is interesting to note that from 2006 and the gradual withdrawal of American forces in Iraq, the organisation committed to a diversification of its funding sources." Structurally similar to its predecessors, the Islamic State is believed to have a committee with a "minister of finance and has jurisdiction over local finance councils reporting to regional governors.
In fact, the report has compared the Islamic State to a start-up and rightly so. Just like a start-up, a terrorist organisation also needs funds to organize its structure and plan operations.
The Islamic State has acquired majority control over the Syrian cities of Aleppo, Raqqa and Deir es-Zor, among others. The group exerts authority over a range of industrial and commercial activities, natural resources and commodities, from oil to agricultural products and minerals. It is the ruling government in the said areas.
In its quest to establish administrative and civil control over its conquered territory, the Islamic State has implemented taxes on a variety of commercial activities. In Mosul alone, an article in The Washington Post reported, Islamic State raised $8 million in taxes each month.
The Thomson Reuters report broke down the taxes as follows:
-tax on all goods;
-tax on telecommunication firms;
-tax if you withdraw cash from bank accounts;
-5% tax collected for social welfare and other public purposes on all salaries incurred;
-road tax of $200 in Northern Iraq
-an $800 custom tax per truck entering Iraq at Jordan and Syria borders checkpoints;
-tax on looting archeological sites (20% in Aleppo, 50% in Raqqa)
-a protection tax for non-Muslim communities (known as jizya).
In many parts of Syria, the banking system is also under the control of terrorists. The Islamic State has taken control of a number of cities in Syria including Raqqa and Deir es-Zor where several banks were operating. Reports said that in Raqqah, "the People's Credit Bank is used by the Islamic State as the tax collection authority leveraging a utilities and security fee of $20 per month on each of its customers (electricity, water and security fees)."
This should put rising concerns, that only individuals are responsible for terror funding, to rest. That being said, nitpicking on a single quote of a prominent world leader and misconstruing it to serve popular demand is not helpful in such trying times. As the world argues and disagrees with various theories of selective outrage of western nations and issues on terror-funding, one should not lose focus from the massive ticking time bomb that has already hit France.
Like Akshaya Mishra of Firstpost states, the Taliban, al-Qaeda and the likes of Osama bin Laden would not have existed if the US didn't actively promote ideology-driven thugs to fight its Cold War against Russia. "Iraq would not be such a dangerous place if the US had not brought down Saddam Hussein for no reason at all."
The West is in the danger of making the same mistakes in this new Cold War that it did in the original one and such discord will further the causes of such entities as the Islamic State. The focus should remain on rooting out terrorist groups, that no longer require a US or a Russia, or even financiers within the G-20 countries; they are pretty much self sufficient.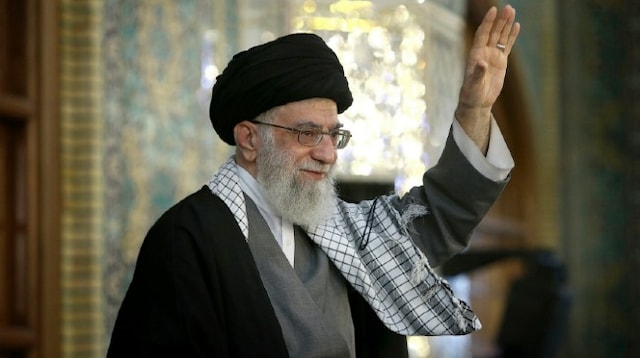 World
Iran's supreme leader Khamenei made the remarks during a speech on Al-Quds Day, an annual show of solidarity with the Palestinians, which is seen in Israel as an expression of hatred and anti-Semitism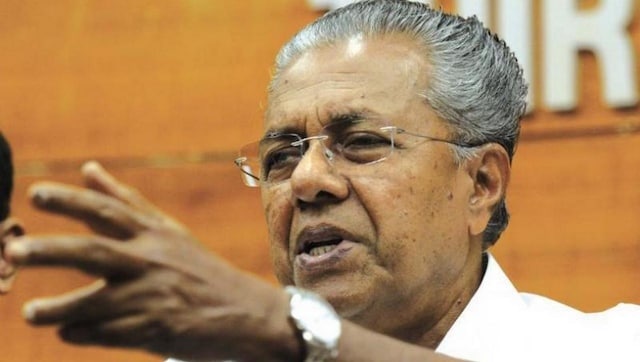 Politics
Along with welfare politics, the Left has also benefited from the significant shift in Kerala's political landscape with the rise of Hindu nationalism
India
At the city's Chamrajpet crematorium, authorities had to put up a 'housefull' sign and families were told to wait with bodies in ambulances to avoid overcrowding