Psst, the euro is dying. And the countdown has begun
It may be only a matter of time before the euro is buried - in bits or wholesale. Eurozone ministers are now talking about it sotto voce
By R Jagannathan
We may be entering the endgame on the euro. Events and statements over the last two weeks suggest that the chances are now more than 50:50 that the common currency will see some exits, if not a disorderly wind-up altogether.
Reason: the big powers are fighting and many are now openly talking of a break-up.
The Germans and the European Central Bank (ECB) do not seem to be on the same wavelength on whether or not the latter should act decisively to bring down the cost of Spanish and Italian debts by buying bonds aggressively.
A Wall Street Journal report earlier this month suggested that Italy's economist Prime Minister, Mario Monti, threatened German Chancellor Angela Merkel that he would block all eurozone deals unless his debt costs were lowered, to which Merkel is supposed to have replied: "This is not helpful."
Since the ECB is also headed by Italian Mario Draghi, who is said to been keen on a bond buying plan, the Italy versus Germany battle is now running parallel to France's Hollande versus Merkel tussle. Germany Bundesbank is strongly critical of the ECB's potentially open-ended bond buying plan.
The open dissonance at the top has already given rise to speculation that even Merkel may be willing to throw up her hands in despair. The Economist suggested in its 11-17 August issue that Merkel could be contemplating a break-up since she is only receiving abuses for "sacrificing her country's wealth" to keep the eurozone afloat. Says the magazine: "...for this very practical woman, there is also a practical reason to start contingency planning for a break-up: it is looking ever more likely."
However, even if Merkel is planning for a break-up and is keeping it in purdah, many others are not squeamish in talking about it.
Joerg Asmussen, an ECB policymaker, has been quoted by Reuters as saying that a Greek exit would be manageable. He is said to have told Germany's Frankfurter Rundschau in an interview: "Firstly, my clear preference is that Greece should remain in the currency union." But, he makes it clear that "it is in Greece's hands to ensure that" and "a Greek exit would be manageable."
A Grexit would not be orderly, and would lead to loss of growth and higher unemployment, Asmussen said.
Finland, where anti-Europe parties like the True Finns are pressuring the government to avoid pouring in too much money to rescue the PIIGS, is clearly preparing plans for the post-euro era.
A report in The Telegraph quotes Finland's Foreign Minister Erkki Tuomioja as saying that European leaders must prepare for the looming breakup of the eurozone. His own country had prepared an "operational plan for any eventuality."
"There are no rules on how to leave the euro, but it is only a matter of time. Either the south or the north will break away because this currency straitjacket is causing misery for millions and destroying Europe's future," the report quoted Tuomioja as saying.
Then why isn't it being discussed clearly? "Nobody in Europe wants to be the first to get out of the euro and take all the blame," Tuomioja said.
The Telegraph says "other European politicians have been taking a hard line on the future of the euro, with Austria's Deputy Chancellor Michael Spindelegger arguing that "there should be a mechanism to expel members who violate the rules of the currency union."
With all this divorce talk now coming to the fore, any bets the euro will still be around by the end of 2013? This writer believes the euro is over. (Also read this)
Subscribe to Moneycontrol Pro at ₹499 for the first year. Use code PRO499. Limited period offer. *T&C apply
Sports
Euro 2020, which was postponed for a year due to the COVID-19 pandemic, is still scheduled to take place in 12 cities across the continent from 11 June to 11 July.
Sports
"It is very difficult, but it is also a blessing," Daniel Koch said in an interview with AFP about plans for the tournament as this week marks 100 days until the opening game, scheduled to be played in Rome on 11 June.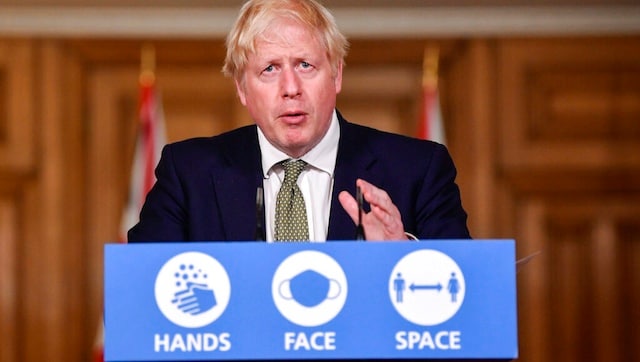 Sports
The British government is holding talks with UEFA about hosting more games due to rising cases across the continent and the slow roll out of vaccines.