Protests against Donald Trump: Dissent, with limited purpose, keeps nation's democratic health in check
Trump's immediate reaction was that of a leader satiated in triumph.
For the past several days several cities of the United States of America have erupted in protests. In cities as varied as New York, Los Angeles, Portland, San Francisco, St Louis, Philadelphia, Denver, Detroit, Minneapolis, Chicago and many others, thousands of marchers have joined processions running for several miles. These protestors, while carrying banners expressing myriad opinions yet united by the "F" word prefixing the rest of the slogan, have appeared odd as they gave vent to Donald Trump, just elected at the end of the bitterest presidential contest in American history. Public display of disapproval of the President-elect that began within hours of the stunning verdict on 9 November is now slated to continue at least till his inauguration in January and maybe even beyond as protestors' ire shift from his election to policies in office.
When I first heard about the first protests and that people had marched through American cities with banners proclaiming "Not My President" and others expressing similar stance, my first reaction was to wonder about the futility of the exercise. Subsequent slogans that began with the "F" word and ended with the displayers-choose-the-rest combinations: raging from Trump, Giuliani, Newt Gingrich, the police, the electoral vote system, and even "you"; reflected impotent rage of the Trump's opponents, maybe even, admirers of Hillary Clinton (many held signs "#ImStillWithHer") because there was no way they could reverse the process. As a Wall Street Journal journalist wondered "where do these protests go from here?" and concluded that it is tough not to see the angry lot end up as a fizzle and burn out like a shooting star, I still held a candle for this indomitable spirit of dissenters in democracy.
While deliberating over this piece for the past few days, I recalled ironically a line of reasoning put forward by a person least expected to come to assistance while untying complex issues of democracy and dissidence and that too in the immediacy of an electoral verdict: Prime Minister Narendra Modi. In 2012 when I was interviewing him for my book on him, Modi said: "In democracy the ultimate goal of protest is to spread lok siksha (peoples' political awareness or education). And that has to be basic goal. This is not the angrez sultanat (foreign rule) that every public action must be an agitation. Making people aware should be the basic aim. It is not necessary that every agitation should be successful – it is not necessary that all the time there will be so much anger against our own government all the time – but this process every time will educate people. The process of political awareness building is a continuous process and this must continue."
Using Modi's logic, the protests, despite not being an organised effort, and that the actual opposition to the Trump presidency will come from the development in the Democratic Party, who is elected as the party's National Committee chairperson and the party's ability to assess how it chose the wrong candidate and allowed a campaign to become Trump-centric, has a social and political purpose. This purpose underlines that democracy gives each citizen the right to question the collective mandate within moments of its being delivered. Only, care must be taken that opposition should not violate the rule of law and be subversive.
Trump's immediate reaction was that of a leader satiated in triumph. He tweeted: "Just had a very open and successful presidential election. Now professional protesters, incited by the media, are protesting. Very unfair!" He forgot that in 2012, after President Barack Obama was re-elected, an incensed Trump took to Twitter: "We can't let this happen. We should march on Washington and stop this travesty. Our nation is totally divided!" Probably his campaign team now reminded him of past indiscretion and consequently, a day later Trump sent a placatory Tweet: "Love the fact that the small groups of protesters last night have passion for our great country. We will all come together and be proud!"
We may have reasons for holding a diminishing view of America as a democracy and an even poorer opinion of its people and leaders, including the one who has just become a President-elect. But, the public stance to allow and accept dissent (as displayed by Trump) holds lessons for every political leader and party in India who owe their positions to the democratic wisdom of the people. Yet, they neither conduct affairs of their parties on democratic lines nor are willing people the right to grant people their right to protest or criticise. Because it runs the government with a clear majority of its own and because he is the most powerful premier of India in recent decades, Modi and his party must be more open to criticism and not slam every public protest as anti-national.
Because he is comparatively a more "public" prime minister than most of his predecessors, and because he loses no opportunity to publicise his programmes and initiatives besides attacking adversaries, he too must accept the right of other parties and people to voice disagreement with government policy. Criticism must be seen as an opportunity to strengthen one's defences to ward off accusations and also as a form of safety-valve to ensure that pent-up steam is released without attracting charges of treason. It will only be good for the country's democratic health and ensure that subversion is not considered as the only way to oppose the system. If the right to protest is considered legitimate, even contrarians will realise that protests have a limited purpose.
The writer is a Delhi-based writer and journalist. He authored Narendra Modi: The Man, The Times and Sikhs: The Untold Agony of 1984. Twitter handle: @NilanjanUdwin
India
The daily COVID-19 vaccinations crossed the one-crore mark for the fourth time in less than a month on Friday — the other days being 6 September, 31 August and 27 August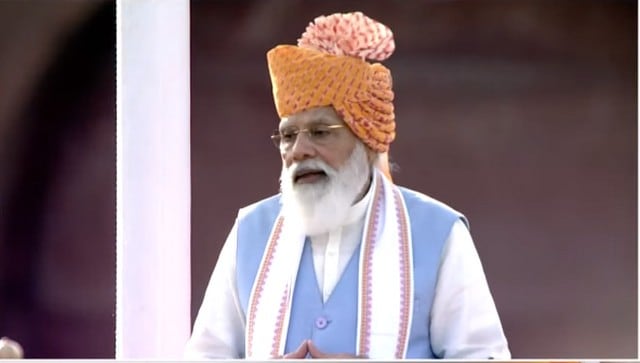 India
At the same time, Modi said, we should not forget the mantra of "Davai Bhi, Karai Bhi' (get vaccinated, strictly follow COVID protocols).'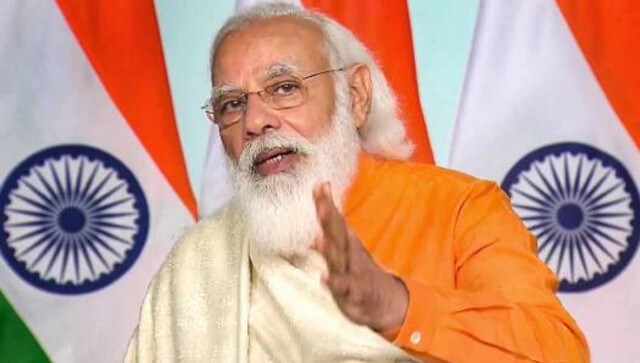 India
Huge celebrations have been planned for the occasion, with over 71,000 diyas to be lit at Varanasi's Bharat Mata temple