Protesters call for Brazil's president Michel Temer to resign after graft charges
The accusations against President Michel Temer have plunged Latin America's largest nation into crisis yet again, sending its currency and stocks plummeting
Sao Paulo: Brazilians around the country staged demonstrations on Monday to call for their president to step down after the supreme court opened an investigation into allegations he endorsed the payment of hush money to a jailed former lawmaker.
The accusations against President Michel Temer have plunged Latin America's largest nation into crisis yet again, sending its currency and stocks plummeting and stalling a series of reforms designed to pull the economy out of a protracted recession. It's been just a year since Temer took over as president following the impeachment and removal of his predecessor, Dilma Rousseff.
Now, the calls are growing for Temer himself to be impeached or resign. The latest to join that chorus was Brazil's bar association, which voted late yesterday to submit a request for Temer's impeachment to Congress.
Unions, political parties and activists called for Brazilians to come out today to demand Temer step down, though protests in major cities were smaller than expected.
Hundreds of people huddled under umbrellas and building porticos to avoid the rain in Sao Paulo. Many said they have opposed Temer since he took over from Rousseff because they regard her impeachment as politically motivated and illegitimate. Today, they were protesting Temer's proposals to loosen labour laws and change the pension system as much as they were responding to the recent allegations.
"We're here to get Temer out of government because he is a coup-leader, because he is against teachers" and other workers, said Tatiana Camargos, a 41-year-old biology teacher.
In Rio de Janeiro, 150 people waved union flags on the boardwalk along Copacabana beach. They signed a giant banner with messages, such as, "Out with Temer" and "I want a better Brazil". Another 100 people marched to the house of Rodrigo Maia, speaker of the lower house of Congress, to call for Temer's ouster and immediate elections.
Temer has defied calls to resign, saying the recording was doctored and denying any wrongdoing. The recording appears to have Temer endorsing the payment of bribes to ex-House Speaker Eduardo Cunha in exchange for his silence. Cunha is serving a sentence after a corruption conviction.
Temer has asked the Supreme Federal Tribunal, Brazil's highest court, to suspend its investigation into him, something that it is unlikely to do.
Attorney General Rodrigo Janot, who has accused Temer of corruption and obstruction of justice in the case before the court, has said that a preliminary analysis of the recording showed that the conversation it contained was logical and coherent and its contents were consistent with the testimony of people cooperating with the prosecutor's office.
Some allied political parties have already withdrawn their support for Temer and others are considering it. The proposals to change the labour law and pension system have stalled in Congress amid the political turmoil, and many fear the country will remain in limbo for as long as Temer is in power.
Find latest and upcoming tech gadgets online on Tech2 Gadgets. Get technology news, gadgets reviews & ratings. Popular gadgets including laptop, tablet and mobile specifications, features, prices, comparison.
World
Brazil's top prosecutor has asked the Supreme Court to open a corruption probe into powerful ex-president Luiz Inacio Lula da Silva and three of current President Dilma Rousseff's ministers, the court said.
World
Rousseff will be suspended and replaced for up to six months by Vice President Michel Temer pending a trial in the Senate. The trial will determine whether Rousseff can serve out her second term, or whether her ally-turned-enemy, Temer, will remain in the top job through the December 2018 end of the term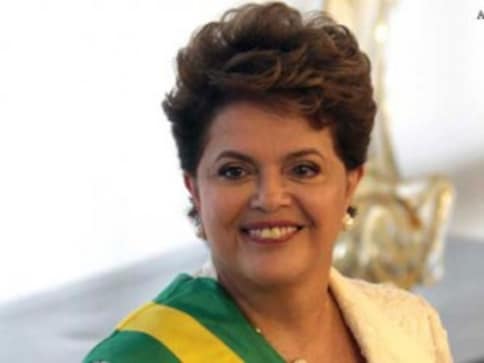 World
Brazilian President Dilma Rousseff made a last-ditch appeal to the Supreme Court to halt a vote Wednesday in the Senate on opening an impeachment trial and suspending her from office.