Probe report filed on the crane collapse at Mecca's Grand Mosque
Two days after a crane collapse killed 107 people at Mecca's Grand Mosque in Saudi Arabia, the region's governor filed an investigative report
Mecca: Two days after a crane collapse killed 107 people at Mecca's Grand Mosque in Saudi Arabia, the region's governor filed an investigative report on Sunday, official media said.
Prince Khaled al-Faisal "has submitted today the results of the investigation", the Saudi Press Agency said.
Faisal sent the findings to Crown Prince Mohammed bin Nayef for presentation to King Salman, it said, without disclosing any contents.
Salman vowed to reveal what caused the crane to topple into a courtyard of the Grand Mosque, where hundreds of thousands of Muslims have converged ahead of the hajj pilgrimage later this month.
"We will investigate all the reasons and afterwards declare the results to the citizens," Salman said after visiting the site, one of Islam's holiest.
Prince Faisal ordered a probe as soon as the tragedy struck.
The investigative committee was headed by Hesham al-Faleh, an adviser to Prince Khaled, who was under orders to submit the findings urgently.
Nationalities of most of those killed have still not been revealed but they included Indians, Indonesians and a Thai.
Among the 238 injured were Iranians, Turks, Afghans, Egyptians and Pakistanis.
The crane which collapsed during a thunderstorm with extremely high winds was one of several working on a multi-billion-dollar expansion of the mosque to accommodate mounting numbers of faithful.
AFP
Find latest and upcoming tech gadgets online on Tech2 Gadgets. Get technology news, gadgets reviews & ratings. Popular gadgets including laptop, tablet and mobile specifications, features, prices, comparison.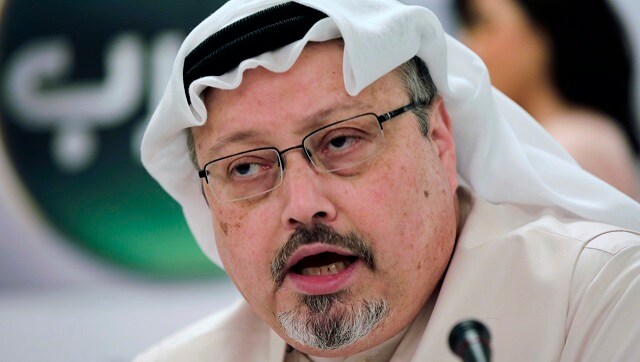 World
The final ruling came after Khashoggi's sons in May said they'd "pardoned" the killers, a move condemned by a UN expert
World
At a congressional hearing on Wednesday, Democrats on the House Foreign Affairs Committee accused the state department's top lawyer and the assistant secretary overseeing weapons sales of negligence on civilian deaths and of covering up the legal risks.
science
The fossils were first recorded for Homo sapiens outside of Africa between roughly 210 and 180 thousand years in southern Greece and the Levant.