President Mukherjee concludes 'fruitful and productive' visit to China
President Pranab Mukherjee wound up a 'fruitful and productive' four-day visit to China.
Beijing: China has conveyed its willingess to enhance cooperation with India on combating the menace of terrorism, including in the United Nations, President Pranab Mukherjee said on Friday winding up a "fruitful and productive" four-day visit to that country,
Mukherjee, who met the top Chinese leadership including President Xi Jinping yesterday, also expressed the hope that China will play a "positive and facilitative role" in ensuring a predictable environment for India in its pursuit of civil nuclear programme in bridging the huge power deficit the country faces.
His statement on the two issues in his interaction with the media on board Air India One aircraft on his way back home, assume significance in the context of China's recent action in blocking a UN move to designat Jaish-e-Mohammad chief Masood Azhar as a global terrorist and Beijing's stand that India should sign the nuclear non-proliferation treaty (NPT) for gaining admission to the elite Nuclear Suppliers Group.
The Chinese stand is seen as a bid to scuttle India's membership of NSG and New Delhi has dismissed the Chinese proposition.
"Terrorism was an important topic which I covered in my meetings," the President said. During his discussions with the Chinese leadership, he conveyed to them that there was universal concern over growing acts of terrorism.
"India has been a victim of terrorism for around three and a half decades. There is no good terrorist or bad terrorist. Terrorism respects neither ideology nor geographical boundaries. Wanton destruction is its only aim.
"Comprehensive cooperation by all countries of the world is essential to tackle this global menace. The inernational community must engage in strong and effective action. As close neighbours, India and China should work together. The Chinese leadership agreed that terrorism was a menace to the entire human race. They conveyed their willingness to enhance cooperation, including in the UN," he said.
Asked by a journalist whether the specific "current problem" with China, an apparent reference to the Masood Azhar issue, came up in his talks with the Chinese leaders, the President said "We don't discuss any specific issue during President's visit.
"We confine ourselves to overall policy issues and not confined to specific issues. This was decided when I was External Affairs Minister."
On the nuclear issue, Mukherjee said he conveyed to the Chinese leaders that India faces acute energy shortage and was engaged in efforts to significantly expand power generation in the country.
India has announced a goal of 40 percent non-fossil fuel power generation capacity and it can be achieved only if we rapidly expand the generation of nuclear power.
"I conveyed that it was important for us to have a predictable environment in the above regard and hoped that China, as a close partner in the field of development as well as climate change, will play a positive and facilitative role," he said.
Mukherjee said the two sides agreed that as neighbours it was natural for them to have differences from time to time.
"But what is important is that we should continue to advance our relationship while managing our differences."
On the vexed boundary question, the Chinese leadership conveyed their resolve to seek a fair, reasonable and mutually acceptable resolution of the dispute at an early date.
"I agreed with the Chinese leadership that while we continue to engage in seeking an early resolution of the boundary question, we must improve border management and ensure peace and tranquility is maintained in border areas," he said.
The President said his visit as well as discussions with Chinese leaders were fruitful and productive.
They expressed gratitude for the forward-looking approach adopted by India and willingness to take India-China relations to the next level through all-round exchanges as well as continued communication at high political level on important issues, he said.
The BRICS summit in Goa in October and the G-20 Summit in Hangzhou in September this year will provide the two countries opportunity to continue bilateral dialogue in this regard, he said.
Mukherjee invited Xi to pay a bilateral visit to India which he accepted
Noting that China was as keen as India to take the bilateral relations forward, he said he was returning home with the conviction that the two countries must jointly impart new momentum to this defining partnership of the 21st century, the President said.
Mukherjee said during his first visit as head of the state his interaction with the Chinese leadership was multi- faceted and comprehensive. It was conducted in a warm, friendly and cordial as well as candid manner.
Discussions were wide-ranging and covered various areas of mutual interest. All the four Chinese leaders including Premier Li Keqiang and Chairman of the National People's Congress Jiang Zengwei fondly remembered their recent visits to India and conveyed heir conviction that this state visit would would provide new impetus to the development of bilateral relations.
There was deep appreciation of the role played by high=level visits in enhancing mutual understanding and political trust. "We agreed on the need to build a solid foundation of goodwill between the two countries," he said.
The President said he conveyed to the Chinese leaders that there was a national consensus within India on strengthening India-China ties.
"India attaches high importance to the relations with China. There was convergence of views that India and China as two major powers must have greater strategic communication and work together in an uncertain global situation where economic recovery was fragile, geo-political risks were growing and the menace of terrorism proving to be a threat to the whole world.
"We agreed that our relationship transcends bilateral dimensions and has regional and global salience. We emphasised the importance of close cooperation in all international fora. I conveyed that India and China should join hands not just in the interests of the people of our countries but also for the good of the whole world," he said.
Mukherjee said India thanked China for its support for India's membership in the Shanghai Cooperation Organisation (SCO). Chines leaders welcomed India's membership and conveyed that it would strengthen the SCO and contribute to regional stability.
Asked whether the membership of India in SCO is final, the President replied that there were some technicalities and they were being addressed by the ministers concerned.
Expanding bilateral and trade investment figured prominently in the discussions Mukherjee had with the Chinese leaders.
"I was briefed on steps being taken by them to bring better balance in bilateral trade, including facilitating greater import of agricultural and pharmaceutical products from India. I conveyed that while addressing the imbalance is important, we should continue to expand bilateral trade.
"I welcomed greater Chinese investment into India especially in our flagship programmes such as 'Make in India', "Digital India', 'Skill India, 'Smart Cities, etc.
"The Chinese leadership conveyed their deep appreciation for India's economic progress of recent times and for our efforts to maintain rapid growth. We agreed to engage in practical cooperation and identify possible areas for early harvests in sectors such as railways, industrial zones, smart cities, renewable energy, power, space, aviation, etc. The Chinese side expressed appreciation for the visa facilitation measures adopted by us, including introduction of e-visa," the President said.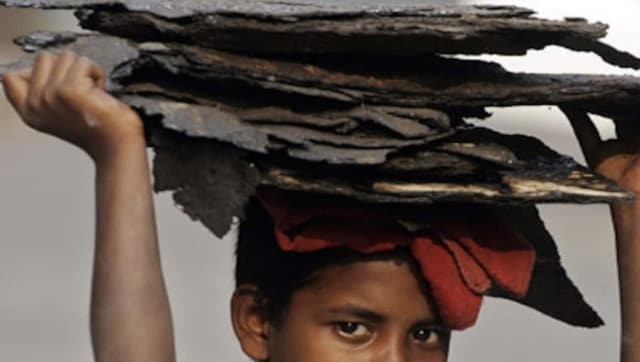 World
This special day was first observed in 2002 by the International Labour Organisation (ILO), a United Nations agency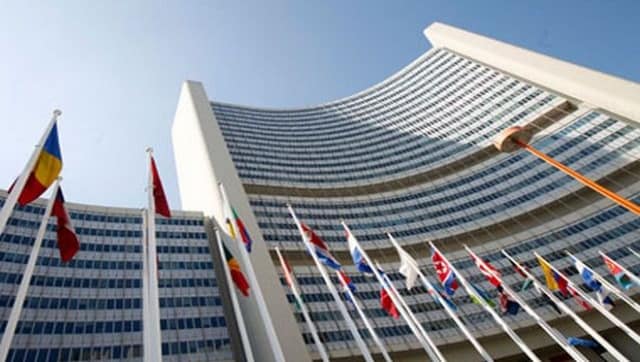 World
The fact that the numbers rose for the ninth straight year was all the more devastating because COVID-19 restrictions had been expected to limit displacement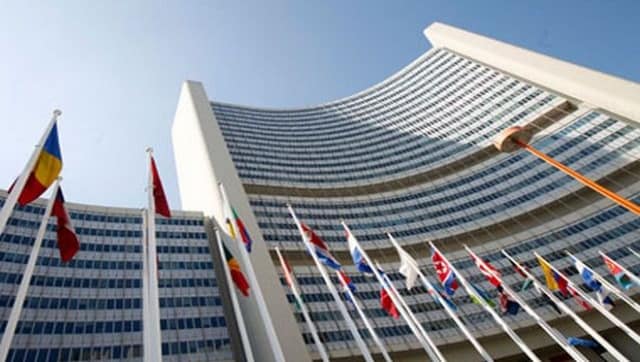 India
The resolution, which called for the restoration of Myanmar's democracy, was voted 'yes' by 119 countries. Belarus voted 'no' and India, with 35 others including China and Russia, abstained