President Donald Trump's Indo-Pacific strategy draws red line around China, offers praise to India
Like most of the documents and statements that have marked the Trump administration, the concept is unabashedly about drawing a red line around China.
Another rather more than extraordinary set of statements has issued from within the Trump administration. A press briefing by Alex N Wong, Deputy Assistant Secretary in the East Asian and Pacific Affairs Bureau of the state department provided a disaggregation of what President Donald Trump's vision of a "Free and Open Indo-Pacific' (FOIP) would mean.
President Trump earlier outlined his views on the subject—which he said was his 'vision'—to an APEC CEO Summit in Vietnam last year. After a history lesson to the 800 plus assembled leaders of commerce and industry, he rather forthrightly observed that the days when the US could be taken advantage of in trade were over, even as he showered praise on each of the countries that make up the forum for their achievements in raising the status of their respective economies.
India drew particular praise, as did Prime Minister Narendra Modi. If Trump took a couple of strong side swipes at China, no one was objecting. The three 'principles' he backed for a "Free and Open Indo-Pacific" (FOIP) were the rule of law, individual rights, and freedom of navigation and over flight. That was meant to be the conceptual riposte to a rising China with its rapidly expanding economic Belt and Road Initiative (BRI), from a country whose super powers are now suspect.
The briefing from the state department was meant to allay and flesh out the concept of FOIP. It probably ended up alarming many. First, like most of the documents and statements that have marked the Trump administration, the concept is unabashedly about drawing a red line around China. The FOIP follows the path of earlier policy documents by the Trump administration (including the National Security Strategy) —which mentioned China some 33 times—moving away from the competition and cooperation framework that was part of the Obama policy legacy. The statement that China was welcome to join the initiative "that prizes free market economics, that prizes sovereignty, that prizes increasingly freer people and nations free from coercion, for a free, open Indo Pacific marked by free people" was hardly likely to enthuse Beijing. It is more like a slap in the face.
The FOIP is disaggregated in terms of its specific modifiers, where "free" is defined as "free from coercion, (so) that they can pursue in a sovereign manner the paths they choose in the region…(and) free in terms of good governance, in terms of fundamental rights, in terms of transparency and anti-corruption". That's a tall order, and reminiscent of the debate of the 1960s. It doesn't really mean anything, and it only makes dictators uneasy. That's no bad thing for an India on the up and up. We might even want to take the anti-corruption crusade seriously.
The 'open' in the FOIP is where the meat is. According to the state department's briefing that includes firstly, open sea lines of communication and over flight: Particularly in the South China Sea. That's a common denominator with most other countries, with New Delhi using this as early as 2015 in a Joint Statement during the Obama administration with the added 'especially in the South China Sea'.
Similar phrasing on freedom of navigation is evident even earlier with Japan, in the Tokyo Declaration of 2014. Notably, none of this language is evident in earlier joint statements indicating what is driving the phrasing. Clearly therefore, the new language has become virtually standard in bilateral documents between India and major countries, most recently in the Joint Statement with Australia during the prime minister's visit.
The second aspect of 'openness' stresses building of infrastructure and investment that will allow the GDP of recipient countries to grow, rather than be eroded and destroyed. Though this is now part of the prevailing wisdom, there is reliable research to indicate that Chinese financial assistance has contributed—quite unsurprisingly—to growth in the GDP of countries after a period of two years.
Research, however, also finds that non-concessional loans are less likely to provide an economic impetus.
There is enough evidence to show that China simply doesn't 'do" aid, not even to Pakistan. It does provide grants, but the evidence seems to indicate that this is usually allied to terms which end up in virtual ownership of the project.
A careful reading of the briefing however indicates that the FOIP is not arguing for concessional loans by generous governments. This is made apparent in the section on 'open investment'. With the US in a less enviable position in terms of deep pockets, what is being proposed is to use private capital—an estimated $50 trillion of it—to fund the urgent needs of infrastructure.
Since private players are likely to be motivated by the same profit motive that drives China, it is unclear how this influx of private investment is going to benefit less developed countries, particularly when the US focus is on breaking up regulatory regimes within these countries that are meant to be the brakes to exploitation of vulnerable societies.
The FOIP as a concept was incidentally, broached by Japan when Prime Minister Shinzo Abe was first standing for elections in 2006. The Japanese have consistently followed this vision, most recently with a policy document in April 2017 that is more far-sighted and built around development goals. It still has the same underlying intention as the United States, but due to its careful language and liberal goals is far more acceptable, and far, far less aggressive. The Trump strategy in contrast is 'in your face' and unabashedly confrontational.
As in past documents, there is fulsome praise for India. The briefing calls for India to "book end and anchor' FOIP, with the US encouraging New Delhi to play a more 'weighty role' in this larger region. However, all indications are that India is not entirely buying into this vision. The so called 'reset' in India-China relations is well underway, particularly in the aftermath of the Communist Party decision to give President Xi Jinping what amounts to a life time of power.
Apart from the visit of foreign secretary a day before the Chinese Communist Party meeting, a visit of the Defence Minister Nirmala Sitharaman in on the cards, even while the Chinese commerce minister is expected soon. The whole seems to be an effort to increase the levels of dialogue, not just in preparation for the visit of the prime minister's visit in June, but as part of the overall reset.
An interview with Indian Ambassador Gautam Bambawale admirably lays out the Indian strategy which revolves around two principles; first, letting each other know areas of 'sensitivity' and arising from that, not allowing differences to become disputes. The dialogue inherent to these principles is to be encouraged at many levels, including the respective army headquarters. That doesn't seem like the behaviour of a 'book end' of US strategy. It's probably an entire bookshelf on its own.
The state department is right in pointing out that the FOIP is a common objective among diverse states including South Korea, Japan, Taiwan and Australia among others. However, each has its own priorities and reservations. The immediate future, therefore, seems to point to an Indo-Pacific with multi-polar characteristics. In a way, it always was so. But with FOIP now undeniably the flavour of the season, this is only getting more interesting.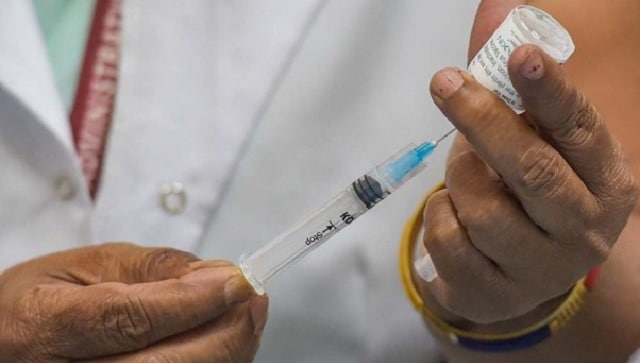 India
The vaccination process for people aged 18 to 45 years shows how the use of technology, backed by the wrong policy and implementation design can lead to large-scale exclusion
Lifestyle
As much as fashion brands remove the political edge from powerful cultural symbols, the reality will not allow for it to happen. The keffiyeh will continue to be a reminder to the world that Palestine continues to be unfree. That Palestinians exist, that they resist.
India
The thing with a million pyres is, when the smoke rises, no one can tell where exactly it came from.