#PrayForParis...Hilton? Some people thought the hashtag on Paris attack was about the socialite
There are some people on Twitter who thought the hashtag for Paris terror attack was about Paris Hilton.
What's the first thing that comes to your mind when you see #PrayForParis?
You might think that's a question with an obvious answer. But there was a small section of people on Twitter who proved that they need some serious lessons in basic general awareness.
Because this section actually thought that #PrayForParis was a hashtag meant for American celebrity Paris Hilton.
Therefore, some people on Twitter were really confused when they saw the hashtag trending and began posting about whether something had happened to Hilton.
Some of the tweets are so ridiculous it's difficult to figure out whether the people posting them actually believed what they were saying or were just trolling others on the internet.
Here are some of those tweets and the reactions to them:
what happened to Paris Hilton #PrayForParis

— kale (@molested) November 16, 2015
wait what happened to paris hilton is she ok #prayforparis

— your daddy (@12decembers_) November 16, 2015
Everywhere I click on all I see is #PrayForParis someone tell me she is ok Paris Hilton is my favorite naija actress o

— Edo_Delta_Boi (@Onorable1) November 15, 2015
I hope Paris Hilton gets better #PrayForParis

— Ak Ashwill (@ThisIsAshwill) November 15, 2015
Something happened to Paris Hilton?

— Just Bill (@WilliamAder) November 14, 2015
I logged in last night, saw so many of y'all tweeting about #PrayForParis & thought something happened to Paris Hilton :((

— Mark (@MarkUnderYou) November 14, 2015
#prayForParis Hilton.

— Atrevida Activa (@mateamargoo) November 14, 2015
American people... You'll always make me laugh... #PrayForParis... Hilton pic.twitter.com/u3f8RnQSsw

— Antoine Pic (@antoinepic) November 15, 2015
Pray for... Paris Hilton pic.twitter.com/GIIAec0ai6

— darkplanneur (@darkplanneur) November 15, 2015
Paris Hilton prob woke up and checked her phone and said "wtf guys.. I'm fine"

— emotional (@emotionalprblms) November 14, 2015
Hoping Paris Hilton isn't getting too confused over all these Paris tweets

— Scott B. (@ScottwB42) November 14, 2015
I like to think that Paris Hilton woke up this morning and was honored to have so many people praying for her

— Drew Gooden (@drewisgooden) November 14, 2015
Find latest and upcoming tech gadgets online on Tech2 Gadgets. Get technology news, gadgets reviews & ratings. Popular gadgets including laptop, tablet and mobile specifications, features, prices, comparison.
News & Analysis
The Birdwartch program is currently available only for users in the US will start with 1,000 users, eventually expanding to other countries as well.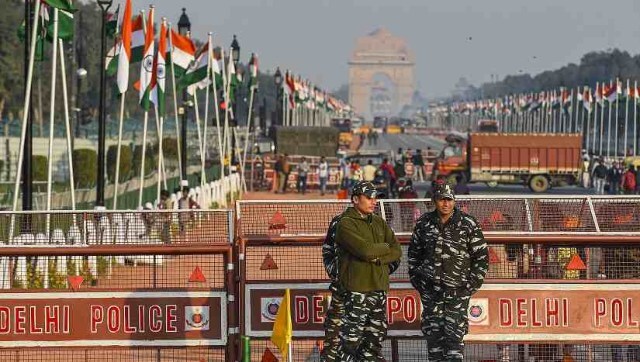 India
This year's Republic Day Parade will witness several major changes owing to the COVID-19 pandemic, with no foreign dignitary in attendance for the first time in 55 years
Entertainment
Karan Johar congratulated Varun Dhawan on Instagram and wrote he is filled with 'a multitude of emotions and memories.'