Pramila Jayapal poised to become first Indian-American woman to go to US House of Representatives
Jayapal captured 42 percent of the vote in the primary for the seat to lead the nine-candidate field. In fact, she polled double the votes of the runner-up.
In less than 80 days, the United States will hold general elections. While the focus is obviously on the combative and controversial Presidential race, for the Indian-American community a bit of history could be in the making in the city of Seattle and its suburbs.
That is where Washington State's 7th Congressional district is located and on the night of 8 November, as votes have been counted, it could propel the first-ever Indian-American woman into the House of Representatives: Pramila Jayapal of the Democratic Party, who is currently a state senator in Washington. (Fellow Democrat Kamala Harris, the favourite to win a US Senate seat from California, has a Chennai-born mother but is widely identified as African-American).
Three Indian-American men have so far been elected to the House – the late Dilip Singh Saund from California, Bobby Jindal from Louisiana who went on to become that state's Governor, and Ami Bera, who is up for re-election from his California seat.
Meanwhile, 51-year-old Jayapal is well placed to make her breakthrough. In a telephone interview, Chennai-born Jayapal, whose family is originally from Kerala, said, "It is important we have more Indian-Americans and very important that we have a woman (in the House). We are equally qualified and it's a battle not only for Indian Americans but, in general, women are not represented at the levels they should be. Then you add race or ethnicity on to that and it gets even worse in terms of representation. I think it's very significant. I've seen it and I've heard it: Indian-American women who say to me, 'If I see you doing this, I can do this too'."
As the primary for the seat was held earlier this month, Jayapal captured 42 percent of the vote to lead the nine-candidate field. In fact, she polled double the votes of the runner-up, who she will encounter again in November. "Looks very good," she said of her prospects. "Anything can happen in a general election but we are very very well positioned and we are going to get right back to work so we run the same kind of phenomenal campaign for the general."
If elected, Jayapal will replace incumbent Jim McDermott, a former co-chair of the House India Caucus and considered one of its founders. Jayapal says she will maintain that tradition of her district: "I hope to not just join it but to be a leader." Jayapal visits India every year as her parents live in Bangalore.
Jayapal, though, is careful when it comes to discussing Prime Minister Narendra Modi and his government in New Delhi. As she says, "I will say, I was concerned and I do want to watch very carefully for myself that the (Indian) government is not in any way trying to suppress religious opportunity and religious freedom for any group and I think there are times when I would have liked to see the Prime Minister taking a stronger stance."
Jayapal actually attended Modi's speech to the US Congress this summer as the guest of US Senator Patty Murray. "I went to hear what he had to say and I thought he did a good job," she says, of that experience. But, questions linger in her mind: "In his speech in Congress, which I attended, he said many of the right things, but it's a question of when something happens, can we count on the government to really protect religious minorities and I think we're going to have to continue to push and make sure that's the case. At the same time, we have to do that here in the United States as well."
Those concerns are hardly surprising as Jayapal has a background in social justice activism. She arrived in America aged 16, got her undergraduate degree in English Literature, and after a couple of years working on Wall Street, went to Chicago's Northwestern University for an MBA. But it was 9/11 that proved her political awakening: "When 9/11 happened, I ended up starting this non-profit organisation and taking on the Bush Administration over illegal deportations and civil liberty abuses. That was sort of the entry point into the political world and after doing that for 15 years and trying to make policy changes happen on the outside, I decided it was time for me to actually go on the inside." In her first run for elected office, she won her state senate seat last year.
Seattle, of course, is also a place where Indian-Americans have found much success, especially in the technology sector. In its suburb of Redmond, Satya Nadella leads Microsoft. It could deliver another first for the community this November in sending Jayapal to the US Congress.
Opinion
What makes the alliance better is that no other country works so resolutely and with a sense of purpose in the time of duress as Japan does; India needs such a partner in dealing with China
World
Former British foreign secretary Jack Straw recently claimed that the UK government instituted an inquiry and a team visited Gujarat to investigate the 2002 riots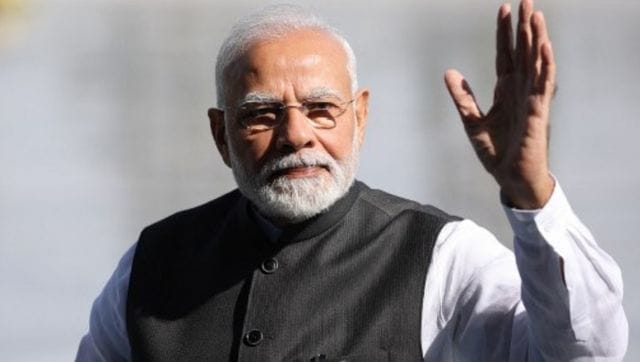 World
Call for an independent probe into the BBC over Modi documentary' on Change.Org, which strongly condemns the BBC for failing to meet the highest standards of editorial impartiality, has attracted over 2,500 signatures since it went online on Sunday night.