Powerful typhoon Jongdari to hit Japan; government says evacuation measures, warnings in place
A powerful typhoon Jongdari hurtled towards Japan on Saturday, with western areas recently devastated by floods and landslides in the storm's cross-hairs.
Tokyo: A powerful typhoon hurtled towards Japan on Saturday, with western areas recently devastated by floods and landslides in the storm's cross-hairs.
Typhoon Jongdari, packing winds of up to 180 kilometres an hour, is forecast to make landfall on the country's main island on Saturday night or early on Sunday, according to Japan's Meteorological Agency.
The storm, currently some 400 kilometres southeast of Tokyo, is expected to barrel towards the western Chugoku region on Sunday, where record rainfall earlier this month unleashed flooding and landslides, killing around 220 people.
Authorities are warning of heavy rain, landslides, strong winds and high waves, and urging people to consider early evacuation.
"We want people especially in the downpour-hit regions, to pay close attention to evacuation advisories," meteorological agency official Minako Sakurai said.
More than 150 domestic flights have been cancelled so far because of Typhoon Jongdari, news reports said.
The flooding in the Chugoku region was Japan's worst weather-related disaster in decades, and many residents of affected areas are still living in shelters or damaged homes.
"We have not issued evacuation advisories, but we are fully ready 24 hours a day to evacuate residents," Tadahiko Mizushima, an official of Okayama prefecture in Chugoku, said.
"We are paying special attention to the areas where restoration of river banks is underway as it would be the first heavy rain since the disaster."
Officials are particularly cautious after the deadly downpours because many people did not heed evacuation orders and became trapped. Some critics said the orders were issued too late.
Japan is now in typhoon season, and is regularly struck by major storm systems during the summer and autumn.
Find latest and upcoming tech gadgets online on Tech2 Gadgets. Get technology news, gadgets reviews & ratings. Popular gadgets including laptop, tablet and mobile specifications, features, prices, comparison.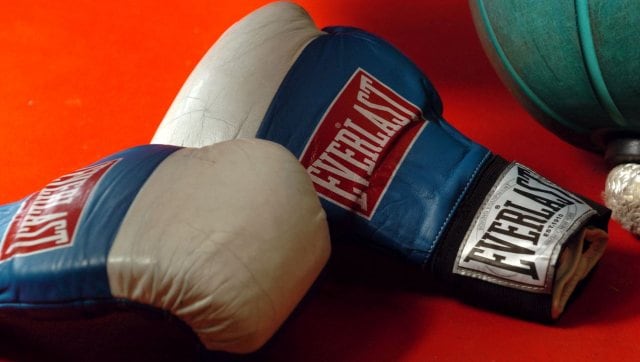 Sports
SAI also said "athletes who have to travel beyond 500 km will be provided with an air ticket while those athletes who are stationed less than 500 km may travel by Train in 3rd AC."
Sports
Brown had worked with the Australian men's team in the 1990s and early 2000s and again from 2009-12 before joining 76ers. He was hired again in November last year on a short-term basis for the Olympic assignment after Andrej Lemanis quit, and had been expected to do work with the Boomers during the NBA break.
Sports
IOC is not expected to reveal concrete plans until later this year, or early in 2021