Power supply fully restored in Pakistan's Islamabad, Rawalpindi, Lahore; cause of outage still unknown
Several cities in the country plunged into darkness on Saturday night due to a fault in the power distribution system, the government said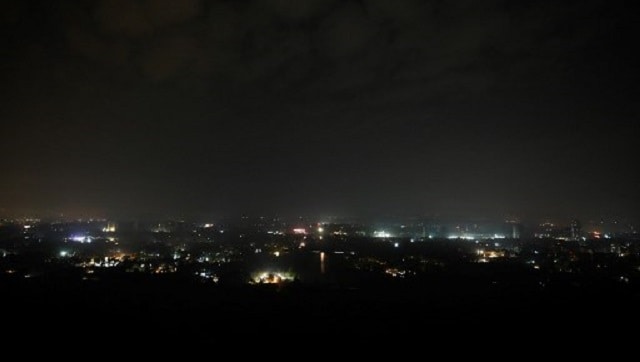 Islamabad: Power supply was restored fully or partially on Sunday in many cities in Pakistan, including its capital Islamabad, hours after several towns in the country plunged into darkness following a huge blackout due to a fault in the power distribution system.
The power outage was reported shortly before midnight almost simultaneously in many cities. Residents of Karachi, Rawalpindi, Lahore, Islamabad, Multan and others faced the blackout.
Pakistan energy minister Omar Ayub Khan said that technical teams were working to fully restore the power supply.
He said that electricity supply was restored fully or partially in many cities like Islamabad, Rawalpindi, Lahore, Multan, Karachi and Faisalabad but it would take some time before the restoration of normal supply.
Khan, along with Information Minister Shibli Faraz, told reporters that the power supply snapped at 11:41 pm on Saturday after a technical fault at Guddu power plant in Sindh province.
"It had what we call a cascading effect' and shut down the power system, choking about 10,320 megawatt of electricity," he said, adding that it was the precise amount of energy needed for the entire country during the winter nights.
He said it was still unknown what exactly triggered the shutdown that caused the drop in the system frequency from about 50 to zero.
"Our teams are working to pinpoint the cause of sudden drop in frequency," he said, and that three major supply lines originated from Guddu power plant and it was not known which was the first to experience the drop in frequency.
Information Minister Faraz said that the transmission system was old and blamed the previous governments for neglecting it.
Find latest and upcoming tech gadgets online on Tech2 Gadgets. Get technology news, gadgets reviews & ratings. Popular gadgets including laptop, tablet and mobile specifications, features, prices, comparison.
First Cricket News
Rabada, who last played a Test match in January 2020 against England and was injured after playing in a T20 against the same side last November, said he enjoys most the challenge of playing Test cricket.
First Cricket News
The South Africa squad, which includes 21 players, underwent their first COVID-19 tests soon after landing in the country's financial capital on Saturday morning and according to their media manager, all the reports came negative.
First Cricket News
The team, led by wicketkeeper-batsman Quinton de Kock, was whisked from the airport under state-head level security accorded by the hosts, the Pakistan Cricket Board (PCB).