Power and style of the Hillary Clinton pantsuit
Hillary Clinton's white Ralph Lauren curved-front jacket with oversize round buttons and matching pants she wore to the final presidential debate has swept up the internet on a wild ride to find instant parallels and discover deep meaning.
Hillary Clinton's white Ralph Lauren curved-front jacket with oversize round buttons and matching pants she wore to the final presidential debate has swept up the internet on a wild ride to find instant parallels and discover deep meaning.
If you peer at Clinton's three debate appearances in one freeze frame, it's unabashedly patriotic. Red in the first, blue in the second and arctic white in the third - America's star spangled banner with the riff of Obama's unforgettable lines - "We are not Red America or Blue America, Black America or White America, we are the United States of America" - a allegorical feast for the global sisterhood of the desexualized uniform: a travelling pantsuit paired with polished, black footwear.
Hillary Clinton's patriotism comes full circle in red, white and blue pantsuits https://t.co/nnR4yqk2TT pic.twitter.com/RyiUClbJiw

— Pret-a-Reporter (@pretareporter) October 20, 2016
For Hillary Clinton and fellow women politicians around the world, a single outfit's style and cut often represents an awkward compromise between a natural sensuality they may possess and an acutely conscious knowledge of their outsize clout.
If she wins, we all know what Hillary Clinton would be wearing to work most often on November 8 or all the days and years of her White House stay - the pantsuit is Hillary, it's her work, her wonkery, mind over flesh, it's what she wants to portray, it's what she chooses to hide - it's her persona and will become that conclusive image that women will take courage from, even in faraway lands where they wear salwar kameezes or burqhas. The US election is a global story, what Hillary Clinton's career represents to women in difficult and different circumstances the world over is a story that will now be written.
Clinton didn't always dress this way - check out Vogue's lovely postcards on Hillary's style through the years. Linger for just a moment on the eighth photograph - Hillary in a deep purple Sarah Philips gown that is now immortalised in the National Museum of American History.
Hillary-the-person's transformation from that young lady with blue eyes, blonde hair and stars overhead to this hard jaw Hillary in 2016 is as much a rebuke to the male gaze as it is about Hillary's carefully crafted persona - the non-Lewinsky.
Vogue, a high powered magazine with no history of political endorsements has made an exception for Hillary Clinton and this has little to do with the fashion industry's natural backing for left of centre. For all of Hillary Clinton's struggles with style, her dogged pursuit of power and the promise of success has brought the mighty to heel. She has now been co-opted as a style icon cum throwback queen. Now Rihanna wears a Hillary Clinton tee with micro denim shorts and weathered Timberland boots and it's red meat for fashion rags.
When asked what he likes about his opponent, it is precisely this non-place between sensuality and gender that Hillary occupies that pushes Donald Trump to say "she's a fighter, she never quits" rather than something with a softer feel. Just as other women who grew powerful in politics swaddled themselves self consciously while around a predominantly male club of colleagues, so did Hillary. She did it within her cultural context - for her a pantsuit is the Western facsimile of the Jayalalithaa feat - a saree that does not show an inch of skin.
It was in July 2007 that Clinton un-sexed even the pantsuit to its limit - which intuitively seems a reaction to the rush of stories on a hint of her cleavage in an unremarkable CSPAN broadcast - where her statement was forgotten and the visual hit the headlines.
The dance around that one dipping neckline probably proved to Clinton that even in America where off-shoulder dresses and bare arms are almost passe in public spaces, the line between "attractive" and "slutty" was not clear in this case - a woman politician aspiring to smash the highest glass ceiling. The Clinton collar went up and never came back down, discussion closed.
The smallest risk that the suggestion of sensuality could torpedo her White House bid was enough for Clinton to go for the extreme cover-up that is now her signature: A jacket and a matching pant over a usually high-necked shell - the pantsuit as a paradox which makes a case by saying as little as possible. Fits well with that Margaret Thahtcher line - Power is like being a lady... if you have to tell people you are, you aren't.
Incidentally, it was only as recently as 1993 that women were allowed to even wear pantsuits on the US Senate floor. Even after this permission, women wearing pants are now allowed in the Senate chamber only if they're also wearing jackets - the political pantsuit.
For Hillary, it's not just about the clothes - she got that sorted over a decade of fine tuning. She got hounded as "frumpy" for using a scrunchie to tie back her hair which is how it got shorter every year.
It's possible that Hillary Clinton's hair worn long will look charming but from the time she was First Lady of Arkansas and Bill Clinton the rock star, Clinton has been been mocked for her dressing with which she experimented quite a bit before the complete U-turn.
With the unmistakable whiff of victory within reach, a once "frumpy" First Lady is now a hot throwback star on Instagram. From uniform, Clinton's pantsuits have gone on to embody the raw meaning of a woman who wears the pants.
So, what will a 'President' Hillary Clinton wear to the inaugural ball?
If you can keep tongue firmly in cheek and turn to page 39 of a French style bible called 'A guide to elegance - for every woman who wants to be well and properly dressed for all occasions', it informs us: "For formal occasions, the long evening gown may be as splendid as you wish. You should have the impression that you are undergoing a magical transformation the moment you put it on, it should make you feel like a princess. The plainest woman is always more beautiful in a long evening dress. Something extremely practical is not sensible at all."
For Hillary Clinton, the 'magical transformation' is complete - a "splendid" ball gown is a mere distraction.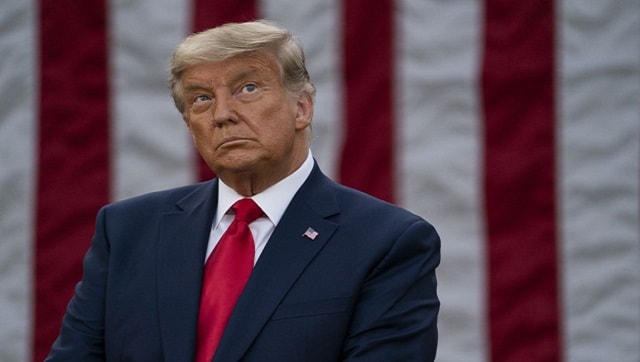 World
Former president Donald Trump has said the official ought to be tried for treason if the report was true
World
The speech Biden delivered sounded much like what he would have said before the Taliban took Kabul, Afghanistan, without resistance, and before the pivot to Asia became a hindrance to relations with Europe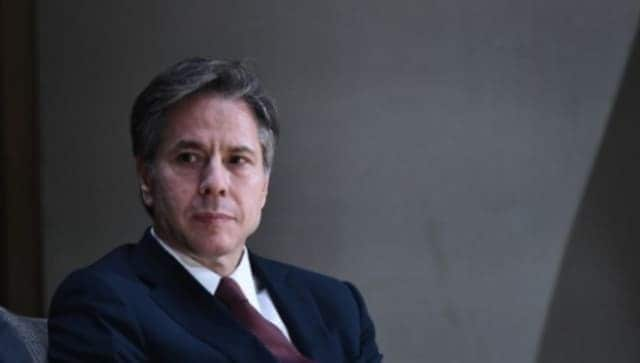 World
Had US not followed through with the previous dispensation's commitment, attacks on US forces and allies would have resumed and Taliban's assault on Afghanistan would have commenced, he argued