Potter casts a multi-billion dollar spell but I'm not falling for it
Everyone loves the young wizard, kids, adults, college professors alike. But a great part of the series success is about successful marketing rather than literary worth.
After seven bestselling books and an equal number of films that have unfolded over the course of 10 years, Friday marks the final chapter of the Harry Potter franchise. Beginning at midnight, the eighth and final movie, "Harry Potter and the Deathly Hallows, Pt. 2," will premiere in theatres across the globe.
At multiplexes across the US, Harry Potter devotees have been camping out for days in anticipation of the film. At my local theatre in Berkeley, tickets to the midnight screening are sold out, and tickets are going fast for the 3 am screenings. (The reviews have been good, by the way.) One my friends bought her premiere tickets days ago and she's currently trying to assemble her Hermoine costume. Meanwhile, another friend apparently bought tickets first and remembered her baby later. Now she's posting increasingly frantic Facebook updates for a babysitter on Facebook.
As a university town, the Potter madness reached a particularly nerdy fever pitch in Berkeley— for days, all of author J.K. Rowling's books have been checked out of the public library, ostensibly so that children of all ages can copiously review the texts before watching the film. (Also, UC Berkeley has offered a student-led course on the topic for years, and its students participate in a statewide Quidditch league along with their rivals at Stanford University.)
From Yale to Georgetown, scholars are teaching courses and penning heady treatises on Harry Potter in search of clues on global economies, religion, history, and human psychology. As Miller-McCunemagazine noted, Delhi University economist Zakir Husain recently published a paper entitled "Wizards, Muggles and Economic Exploitation Dependency Relations in the World of Harry Potter," that looks at Harry Potter through the lens of colonialism. A tome titled Critical Perspectives on Harry Potter (of which there are two volumes) includes essays that accuse the series of being racist and homophobic.
As "a kind of global cultural phenomenon, Harry Potter in a sense is unprecedented. … [N]ever before has a single literary endeavor caught the attention of so many people," Edmund Kern, a professor at Lawrence University and author of The Wisdom of Harry Potter told CNN.
Clearly, people take their Harry Potter very, very seriously.
But for all the frothy excitement over the Harry Potter franchise, and all the breathless claims of its massive global-scale cultural influence, here's my problem: I still don't care a whit about Hogwarts and Muggles. Admitting that I've never read Harry Potter and don't give a damn about this particular "global cultural phenomenon" may peg me as a pop culture rube. But if we look past the onslaught of advertising and merchandising, there isn't much to suggest that Harry Potter offers unprecedented insights into global society and culture.
The academic fixation on Harry Potter is premised on the faulty notion that the world of publishing is a pure meritocracy. These worthy professors assume that if a series is this successful, it deserves to be the subject of strenuous rumination and long, footnoted articles. But just because the books — with a lot of help from Hollywood — have become an important pop culture reference around the world doesn't mean its story-lines say something uniquely relevant about humankind.
Harry Potter achieved universal blockbuster status thanks to a lot of help from the massive hype machines at Warner Brothers and British publishing house Bloomsbury that are fueled by $6.3 billion in film revenues—and counting. If Harry Potter is a cultural phenomenon, then it's also the penultimate case study in massively successful consumer marketing.
I, for one, am not buying it.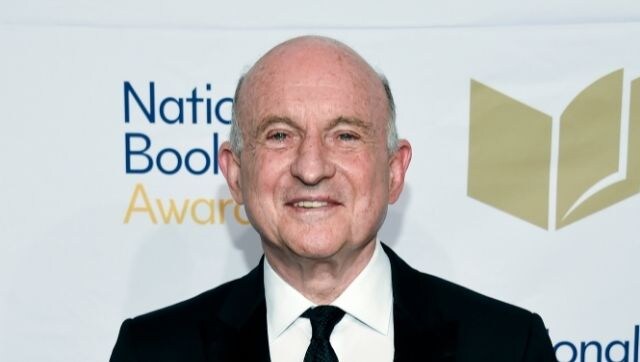 Arts & Culture
Under his leadership, Scholastic became the world's largest publisher of children's books and has long said it distributes one out of every three children's book in the US.
Arts & Culture
Other Scholastic writers are also mourning Robinson, a champion of literacy and free expression who in 2017 received a National Book Award for lifetime achievement and was honored two years later by PEN America.